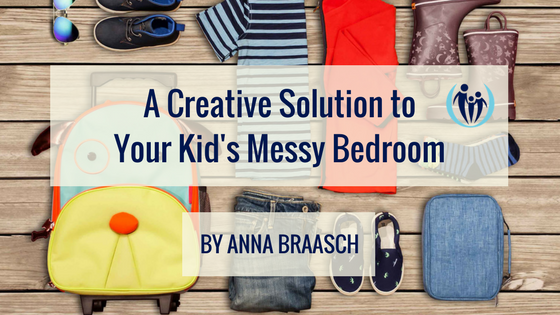 Are you tired of navigating the Lego landmines and mess mazes in your kids' rooms, but you're unsure of what to do? How much to intervene? How much to let it be their turf? How to eliminate the power struggle when it does need to be cleaned? The best answers to these questions can be quite different from family to family, but we love to provide parents with creative ideas to consider! This week gain insight from Anna Braasch, our Executive Director and former Professional Organizer. 
---
My 10 year old daughter loooooooves her stuff: plush toys have feelings, knick knacks evoke memories, craft materials hold promise and possibility! This is a picture of our daughter at two years old with her "stuff" surrounding her while she slept.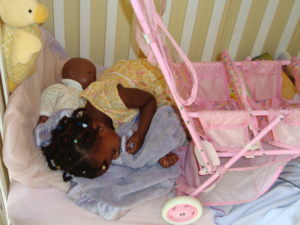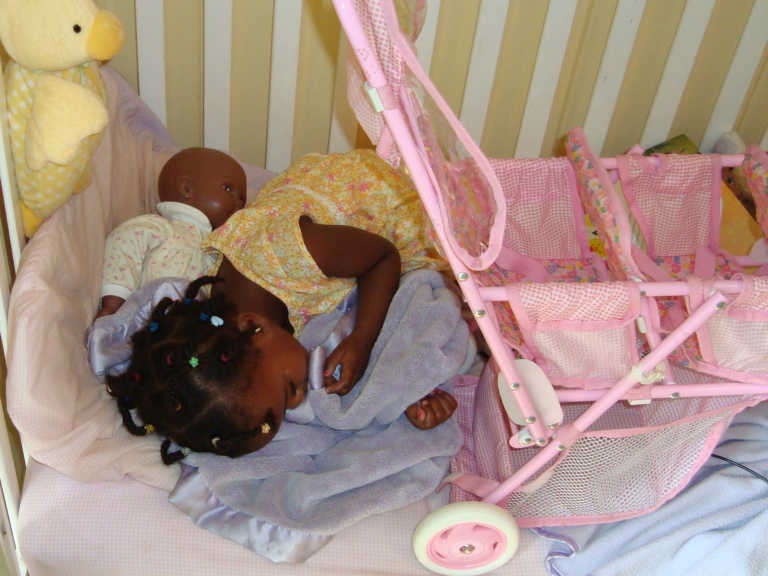 I, however, lean the other direction; every item has a purpose and a place. When no longer needed, it is, with gratitude, released into the world to be enjoyed and used by someone else. The less stuff I own, the easier it is to keep my house clean!
I loved organizing so much that I had my own business as a professional organizer! When I shifted to working at Connected Families,  I directed my organizing intensity on my own home, instead of the homes of my clients.  But not my kids' rooms!