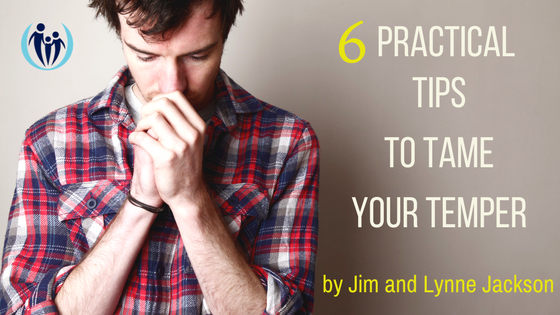 Disciplining misbehaving kids is often a difficult and emotion-laden task. Our oldest son Daniel, sometimes said to Lynne, "Mom, you just bursted all over us!" And he was painfully right. Jim had his share of quick, harsh reactions as well. Those were discouraging times for all of us, and we wished we knew how to get unstuck from that negative pattern.
We began applying our professional knowledge to develop practical strategies that helped us become calmer and more effective when disciplining. As we "field-tested" these ideas in our own family, we were equipped to help thousands of parents defuse their explosive reactions as well.
Parents who learn to calm themselves before disciplining usually find they are much more effective as they access their wisdom and good intentions for their kids. We suggest that parents stop, breathe, and get perspective. But what does that look like? Here are six practical ways to "get perspective" as you calm your heart for discipline that connects with your child's heart.