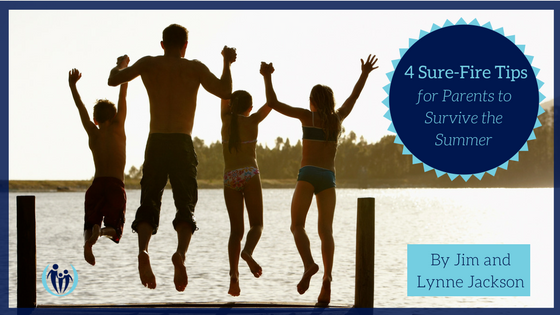 It's summer again, and you know what that means: a totally different rhythm to schedules and family time, with lots of time for connection… and conflict.
There are long, glorious days ahead: sunshine, free time and the slower pace of summer means that you can create lasting family memories. It also means more time for tempers to flare–yours and your kids'–when expectations for a great memory-worthy summer don't happen the way we imagined. We don't want you to feel like you are just biding your time until school returns. You can make the most of your family time this summer, and make it the best summer yet with grace and connection.
We thought we'd help you kick off your summer by re-sharing one of our favorite summer posts — 4 tips to help you retain your parenting sanity this summer.