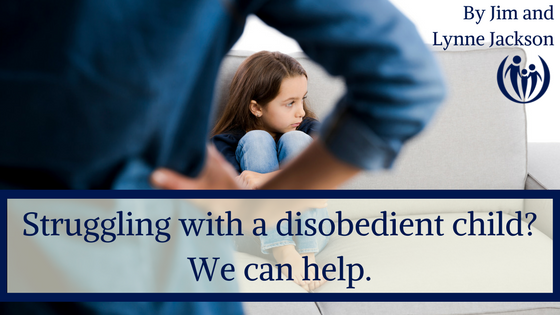 You've been hearing us talk about the Discipline That Connects Online Course for a few weeks. But do you still have questions? We've got answers!
What is the structure of the course?
There are six sessions that are pre-recorded and available to you on your schedule! You can start taking the course as soon as you register. This means that you can take it day or night and go through the course as fast as you want. The six sessions are streaming videos with reflection questions interspersed. We highly encourage course participants to leave comments throughout the course, but don't require comments to move to the next session.
How long does each session take?
Each session takes between 45 and 75 minutes to complete. There are approximately 45 minutes of video for each session. The balance of the time is used for reflection and to answer questions. You can break it up to fit your schedule because it is always there for you!
Read our full list of FAQs here.
Read below from parents who have been challenged and encouraged in their parenting journey.
My soul was crying out for what this online course shared! Who knows what kind of disconnection would have happened if I had continued with my stressed, inconsistent parenting. Being on the "same parenting page" with my husband is so significant, this course may well have averted a crisis in our marriage. We are so grateful for the transformation we've experienced!  –  Dave and Alyssa

Wow!!! I can't wait to start using this strategy to help my kids to begin seeing themselves as God created them to be. This is so eye opening and I can already see the different gifts our children have. I'm so excited to help them learn how to use their gifts to do the good things God planned for them to do! Thank you!! (It is actually helping me to see my husband's and my own gifts and understand how we are misusing them. Win win!!)  – Katie
With this info I am able to parent myself, to heal the lack of loving parenting I experienced. It's helping me to extend grace to myself first, which helps me extend grace to them. – Jenny
It felt like my wife and I were a team (instead of classmates in a long lecture), we talked and worked out things through the well segmented setup. This brought us closer together as a couple, and helped equip us to parent together. – Patrick
A simple shift in thinking about the purpose of discipline has made a big difference in the way I come across to my kids. Instead of consequences being "deserved," they are there only for restorative purposes. And that's grace! You don't get what you deserve! Our kids get safety, love, and belief they are capable regardless of their choices. If they get a consequence, it's not for pay back or to make them feel bad for their choice, but chosen specifically to help them grow in wisdom. – Carrie
I love the framework because it works for all children in every situation. As a parent of kids with childhood trauma, we spend a lot of time in the "You are Safe" message. – Carol
Love this!! God has used CF to give me a new freedom to rely on the Spirit in my parenting!! Before I was so concerned to control their behaviors and use certain "parenting techniques/formulas" to "make" them obey me. I've experienced a new freedom in Christ to rely on the spirit to lovingly parent my daughters…something I never understood before! Has personally changed my own relationship with Christ!  – Mom of two 
Midnight in China? No problem. 6 AM in Seattle? We're there too. These six modules will challenge you, encourage you and – if you let them – change you and your family forever.
Comments
comments