All of the events listed below are open to the public unless otherwise noted.

Some require registration, others do not.
Some have a small fee involved, others are free.
Some include childcare, others do not.
Most are in the upper midwest, but we do occasionally travel nationally and internationally.
If you have trouble finding the event that is right for you, please contact us.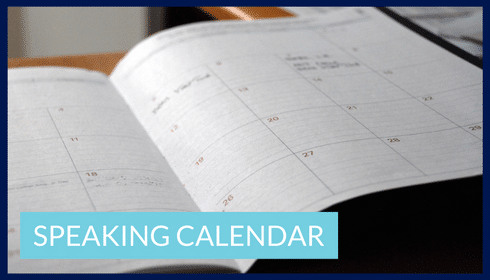 Receive our weekly emails to learn when we will be speaking in YOUR area!

---
SUMMER 2019
During the summer months, we take a break from leading workshops.
To get a taste of our content and our speaking style, check out the 10-part podcast series we've recently launched, "What should I do when…..?" 
---
AUGUST 2019
8/25 Sunday, 9:00 am – 10:10 am
Four Powerful Messages All of God's Children Long to Hear
Foothills Community Church, Arvada, CO
8/25 Sunday, 10:45 am – 11:55 am
Four Powerful Messages All of God's Children Long to Hear
Foothills Community Church, Arvada, CO
---
SEPTEMBER 2019
9/14 Saturday, 9:00 am – 12:00 pm
Grace and Truth for Moms
[Closed event: Invitation Only!]
9/15 Sunday, 9:00 am – 10:30 am
Discipline that Connects with your Child's Heart
First Evangelical Free Church, Maplewood, MN
[closed event]
9/18 Wednesday, 6:00 pm – 7:00 pm
Sibling Conflict: From Bickering to Bonding
Our Redeemer Lutheran Church, Wayzata, MN
[closed event]
9/27 Friday, 6:00 pm – 8:00 pm
Discipline that Connects with your Child's Heart
Redemption Hill, Richmond, VA
9/28 Saturday, 9:00 am – 12:00 pm
Discipline that Connects with your Child's Heart
Redemption Hill, Richmond, VA
---
OCTOBER 2019
10/1 Tuesday, 9:45 am – 11:00 am
Misbehaviors and the God Given Gifts Behind Them
Friendship Church MOPS, Prior Lake, MN
[closed event]
10/2 Wednesday, 6:30 pm – 7:45 pm
Why Kids Misbehave
St. Michael's Lutheran Church, Bloomington, MN
10/11 Friday, 10:00 am – 11:00 am
Discipline that Connects with Your Child's Heart
First Evangelical Free Church MOPS, Minneapolis, MN
[closed event]
10/12 Saturday, 9:00 am – 12:00 pm
How to Grow a Connected Family
Waite Park Church, Minneapolis, MN
10/23 Wednesday, 10:00 am – 11:15 am
Misbehavior… And the God-Given Gifts Behind Them
Moms ROCK at Pax Christi, Eden Prairie, MN
[closed event]
10/23 Wednesday, 10:15 am – 11:15 am
The Entitlement Fix
CPC Mom's Morning, Edina, MN
[closed event]
10/24 Thursday, 10:30 am – 11:45 am
Peaceful Mothering
Blaine MOPS, Blaine, MN
[closed event]
10/27 Sunday, 10:00 am Sunday morning service
How to Grow a Connected Family
Hope Covenant Church, St. Cloud, MN
10/27 Sunday, 12:00 – 2:00 pm
How to Grow a Connected Family
Hope Covenant Church, St. Cloud, MN
[Pre-registration required for this event]
---
NOVEMBER 2019
11/1 Friday, 6:30 pm – 8:00 pm
Discipline that Connects with your Child's Heart Improv Night
Elmwood Church, St. Anthony, MN
11/2 Saturday, 9:00 am – 2:00 pm
Equipping Kids and Parents to Thrive
MN Holistic Round Table Event: Pediatric & Teen Health
[closed event]
11/7 Thursday, 10:20 am – 11:30 am
The Entitlement Fix
Hope Community Church Mom's Group, Minneapolis, MN
[closed event]
11/13 Wednesday, 9:30 am – 11:00 am
Sibling Conflict: From Bickering to Bonding
Incarnation Lutheran Church, Shoreview, MN
11/13 Wednesday, 6:30 pm – 7:45 pm
How to Grow a Connected Family
Oak Hills Church, Eagan, MN
11/14 Thursday, 10:45 am – 12:00 pm
Peaceful Mothering
First Baptist Church of Anoka MOM's group, Anoka, MN
[closed event]
---
DECEMBER 2019
12/4 Wednesday, 10:10 am – 11:25 am
Peaceful Mothering
Calvary MOPS at Calvary Church, White Bear Lake, MN
[closed event]
---
JANUARY 2019
1/11 Saturday
Discipline that Connects with your Child's Heart – The Younger Years
Westwood Parenting Seminar, Chanhassen, MN
1/11 Saturday
Discipline that Connects with your Child's Heart – The Teenage Years
Westwood Parenting Seminar, Chanhassen, MN
1/24 Friday
Title to be announced soon
Rockford MOPS – Our Father's Lutheran Church, Rockford, MN
[closed event]
---
FEBRUARY 2019
2/29 Saturday
Discipline that Connects with your Child's Heart
Alexandria Covenant Church, Alexandria, MN
---
APRIL 2019
04/09 Thursday, 9:45 am – 10:55 am
Peaceful Mothering
Ridgewood Church MOPS, Minnetonka, MN
[closed event]
---