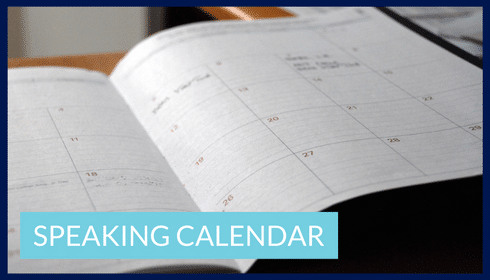 All of the events listed below are open to the public unless otherwise noted.

NOW OFFERING: Virtual workshops. This is an excellent option to receive great content while staying socially distanced.

Some require registration, others do not.

Some have a small fee involved, others are free.

Some include childcare, others do not.

Most are in the upper midwest, but we also travel nationally and internationally.

See all of our workshop topics and descriptions here.
If you have trouble finding the event that is right for you, please contact us.
If you have specific questions about a listed speaking event, please reach out to April at [email protected]
Receive our weekly emails to learn when we will be speaking in YOUR area!

---
All times listed below are in Central Daylight Time.
10/1 Thursday, 9:45 am - 10:45 am
Entitlement
Rockpoint Church MOMSNext, Lake Elmo, MN
[closed event]
10/6 Thursday, 6:30 pm - 8:30 pm
Grace & Truth for Moms
Friendship Church MOPS, Prior Lake, MN
[closed event]
10/10  Saturday, 9:00 am - 11:30 am
Parenting Conference: Discipline that Connects with your Child's Heart
Harmony Bible Church, Burlington, IA
*VIRTUAL - [Register here!]
10/12 Friday, 10:00 am - 11:25 am
Grace and Truth for Moms
Harmony Bible Church Mom On Mission Group, Burlington, IA
*VIRTUAL - [closed event]
10/20 Tuesday, 9:00 pm - 10:30 pm
Discipline that Connects with your Child's Heart
Burnett Fellowship Church, British Columbia, Canada
*VIRTUAL - [closed event]
10/22 Thursday, 7:30 am - 8:00 am
Discipline that Connects with your Child's Heart
Chaska Rotary Group, Chaska, MN
[closed event]
10/22 Thursday, 7:35 pm - 8:45 pm
How to Grow a Connected Family
New Hope Church, New Hope, MN
[closed event]
11/7 Saturday, 9:00 am - 11:30 am
Discipline that Connects with your Child's Heart
Antioch Community Church, Minneapolis, MN
*IN-PERSON [closed event]
11/12 Thursday, 7:00 pm - 8:00 pm
Discipline that Connects with your Child's Heart
Westwood MOPS, Chanhassen, MN
*VIRTUAL [closed event]
11/17 Tuesday, 7:30 pm - 9:00 pm
Grace & Truth for Moms
Ridgewood MOPS, Minnetonka, MN
*IN-PERSON [closed event]
11/20 Friday, 12:30 pm - 1:15 pm (10:30 am - 11:15 am PST) 
The Power of Questions
La Jolla, CA
*VIRTUAL - [closed event]
12/3 Thursday, 7:00pm - 8:30pm
Grace & Truth for Moms
King of Kings MOPS, Woodbury, MN
*IN-PERSON [closed event]
01/5  Tuesday, 1:30 pm - 2:00 pm
Grace & Truth Small Group Livestream
*VIRTUAL - Fond Du Lac Christian Fellowship 
01/11  Monday, 7:00 pm - 7:30 pm
Grace & Truth Small Group Livestream
*VIRTUAL - Small Group
01/18  Monday, 12:45 pm - 2:15 pm
Understanding Your Sensitive & Intense Child
Berean MOPS, Pre-recorded
01/20 Wednesday, 7:00 pm - 7:30pm
Grace & Truth Small Group Livestream
*VIRTUAL - East Gate Alliance Church Small Group
01/21 Thursday, 7:00 pm - 7:30pm
Grace & Truth Small Group Livestream
Blaine MOPS, Blaine, MN
01/26 Tuesday, 7:00 pm - 8:30pm
DTC Improv
*VIRTUAL - Calvary Community Church MOMs Group
01/31 Sunday, 7:00 pm - 9:00pm 
Discipline that Connects with your Child's Heart
*VIRTUAL - Mile High Vineyard, 
02/1  Monday, 3:00 pm - 3:30 pm
Instagram Live with Don't Mom Alone
Don't Mom Alone
02/3  Wednesday, 7:00pm - 7:30pm
Discipline that Connects with your Child's Heart
*VIRTUAL - Small Group Livestream
02/10  Wednesday, 9:45am - 10:45am
Grace & Truth for Moms
Mom's Morning at Christ Presbyterian Church, Edina, MN
02/16  Tuesday, 7:45pm - 8:30pm
Discipline that Connects with your Child's Heart
The Grove Church MOPS, Maple Grove, MN
03/3  Wednesday, 8:00 pm - 8:30 pm
The Power of Questions for Parents
*VIRTUAL - Small Group Livestream
03/4  Thursday, 6:30 pm - 8:00 pm
Discipline that Connects with your Child's Heart
Rockford MOP's, Rockford, MN
03/11  Thursday, 9:30 am - 10:30 am
Discipline that Connects with your Child's Heart
Rockpoint Church MOPs, Lake Elmo, MN
03/1  Saturday, 7:30 pm - 9:00 pm
The Power of Questions for Parents
*VIRTUAL - Sojourn Campus Church, Minneapolis, MN
03/16 Tuesday, 10:00 am - 11:30 am
Leading Teenagers on Intense Discipleship Filled Mission Trips
*VIRTUAL - Reign Ministries Royal Servants (Staff Training)
03/21 Sunday, 1:00 pm - 2:30 pm
The Power of Questions for Parents
First Evangelical Free Church, Maplewood, MN
03/24  Wednesday, 6:30 pm - 7:30 pm
Grace & Truth for Moms
Grace Church, Eden Prairie, MN
03/25  Thursday, 7:15 pm - 8:15 pm
The Power of Questions for Parents
*VIRTUAL - Bent Tree MOPS
04/08  Thursday, 6:00 pm - 6:55 pm
The Power of Questions for Parents
*VIRTUAL - Bethel Seminary
4/10  Saturday, 10:00 AEST 
Australian Parenting Workshop: Discipline that Connects with your Child's Heart
*VIRTUAL - [Register here!]
04/17  Saturday, 9:00 am - 11:30 am
The Power of Questions for Parents
Antioch Community Church, Minneapolis, MN
04/17  Thursday
Topic TBD
*VIRTUAL - Family Life Canada
04/27  Tuesday, 6:30 pm - 8:30 pm
The Entitlement Fix
*VIRTUAL - Minnehaha Academy