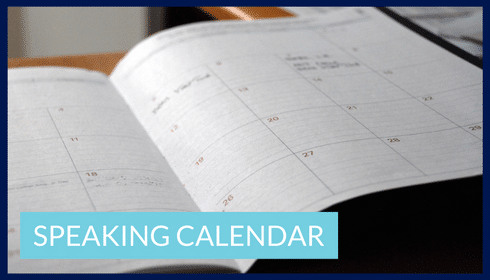 All of the events listed below are open to the public unless otherwise noted.

Some require registration, others do not.
Some have a small fee involved, others are free.
Some include childcare, others do not.
Most are in the upper midwest, but we do occasionally travel nationally and internationally.
If you have trouble finding the event that is right for you, please contact us.
If you have specific questions about a listed speaking event, please reach out to April at april@connectedfamilies.org.
Receive our weekly emails to learn when we will be speaking in YOUR area!

---
Be a part of our 2020 community!
We are grateful for all of the partnerships we were blessed with during 2019. To host a Connected Families workshop in 2020, reach out to April to start the conversation! 
---
MARCH 2020
03/27  Friday, 10:00 am - 11:15 am - RESCHEDULED for 10/09/20
Grace and Truth for Moms
Harmony Bible Church, Burlington, IA
[closed event]
03/28  Saturday, 9:00 am - 2:00 pm - RESCHEDULED for 10/10/20
Parenting Conference: Discipline that Connects with your Child's Heart
Harmony Bible Church, Burlington, IA
---
APRIL 2020
04/02 Thursday, 9:45 am - 10:45 am - POSTPONED
The Entitlement Fix
Rockpoint MOMSnext, Rockpoint Church, Lake Elmo, MN
[closed event]
04/09 Thursday, 9:45 am - 10:45 am - POSTPONED
Grace and Truth for Moms
Ridgewood Church MOPS, Minnetonka, MN
[closed event]
04/23 Thursday, Time TBD - Stay tuned!
"LIVE" with Jim and Lynne (Virtual event)
Virtual event for anyone that donates to our Sibling Conflict special offer
04/30 Thursday - POSTPONED
Grace and Truth for Moms
Andover MOPS, Andover, MN
[closed event]
MAY 2020
05/02 Saturday, 9:00 am - 11:00 am - RESCHEDULED for 09/12/20
Discipline that Connects with your Child's Heart
Waite Park Church, Minneapolis, MN
05/03 Sunday, 9:00 am - 11:00 am - POSTPONED
How to Grow a Connected Family
Valley Christian Church, Lakeville, MN
05/20 Wednesday, 6:00 pm - 8:00 pm - CANCELLED
Discipline that Connects with your Child's Heart
Hillside Church, Bloomington, MN
05/30 Saturday, 6:00 pm - 8:00 pm - JOIN US VIRTUALLY!
Discipline that Connects with your Child's Heart
Sojourn Church, Minneapolis, MN
AUGUST 2020
08/21 Friday, 6:30 pm - 8:30 pm
08/22 Saturday, 9:00 am - 12:00 pm
How to Grow a Connected Family
Gateway Church, Rockpoint Church, South Riding, VA
SEPTEMBER 2020
09/12 Saturday, 9:00 am - 11:00 am
Discipline that Connects with your Child's Heart
Waite Park Church, Minneapolis, MN
---