Jim & Lynne Jackson
Co-Founders and Speakers
Jim and Lynne Jackson, founders of Connected Families and co-authors of How to Grow a Connected Family and Discipline That Connects With Your Child's Heart have over fifty years combined professional experience working with children, teens, and families. In 1990, after serving as ministry staff in two large churches and bearing two intense and lively kids, Jim and Lynne became very intentional about parenting, and then about helping other parents. Lynne became a pediatric Occupational Therapist. Jim became a director of a ministry to high-risk teens and their families. They added a third child, completing their AAA hat-trick (that is, adding a third child with ADHD, Asthma, and Allergies. Quite an intense bunch!). As Jim and Lynne toughed out those early years, they started developing numerous resources to inspire and equip parents for grace and truth in their relationships at home.
After serving hundreds of parents and thousands of kids it became clear more was needed. In 2002 Jim and Lynne founded Connected Families to partner with churches to build strong families. Their presentations bring real life to audiences through impromptu role-plays, transparent stories of their own successes and failures, and stories of the experiences of hundreds of parents they have coached over the years. They leave parents laughing, crying, encouraged and equipped to uniquely bring God's grace to life in their homes right away! Whether in the trenches with parents as mentors, on the stage as presenters, or in planning meetings with staff, Jim and Lynne bring a wealth of experience, overflowing passion, and years of wisdom to their service.
---

Anna Braasch
Executive Director and Speaker
Anna is passionate about encouraging parents who are struggling in their parenting journey. She brings her "in the trenches" personal experience to the Connected Families team: infertility, adoption, attachment and parenting struggles, and loads of grace and healing. Anna has been married to her best friend, Grant, for 20 years. They have two beautiful children (Alex and Almaz, both born in Ethiopia) and a goldendoodle named Fozzie, born in Wisconsin. Read more of Anna's story.
---
Chad Hayenga
Director of Church Partnerships and Speaker
Chad Hayenga has been married twenty-five years and has three daughters ages 23, 20 and 16. Chad has spent over 20 years ministering to teens and families as a Licensed Marriage and Family Therapist, Certified Life Coach, and speaker. Chad's desire is that families would understand God's purposes for their lives and seek to live out that purpose in creative and faith-filled ways.
---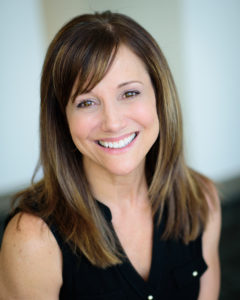 Sharon Meschke
Office Administrator
Sharon is Connected Families' office administrator, which means she wears all sorts of hats: payroll, bookkeeping, HR, office logistics, and just generally keeping the CF team running. She loves being able to work for an organization that does so much good, especially with families. Sharon enjoys biking in the summer and lives in Minnesota with her two dogs and a revolving door of her grown children visiting.
---
Stacy Bellward
Online Course Moderator / Project Manager
Stacy is the Project Manager and Online Course Moderator for Connected Families. Married for 17 years and mom to 2 middle school girls, she loves to be the cheerleader in online courses, helping parents bring the Connected Families messages home. Stacy is also an author, speaker, and certified leadership coach but most of all is soaking up all the moments of motherhood knowing that they will be out on their own in the blink of an eye.
---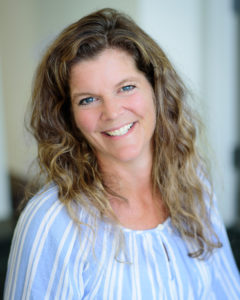 Jen Berge
Wordsmith
Jen had been following Connected Families for years before actually joining the team. She believes strongly in the grace needed both for all of us as parents, and for our children. She enjoys working with the team to fine tune the weekly newsletters and help in whatever way she can with other projects and online course launches. She has been married for almost twenty years and has six children, four biological and two added through adoption from Haiti. She loves her big family and in her not-so-abundant "free time" she enjoys running, attending sporting events, and spending time as a family.
---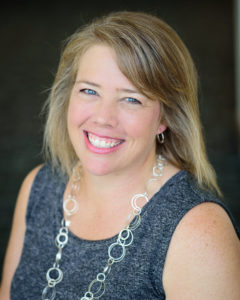 Lanell Plath
Community Engagement Associate
As the occupier of the front desk, Lanell loves being the welcoming face (or voice) of Connected Families. Lanell handles all the behind the scene details and enjoys the challenge that each new project brings. She and her husband celebrated their 21st wedding anniversary this year, as well as 21 years of living across the street from CF founders, Lynne and Jim. Believe her when she says "they practice what they preach". Outside of the office, Lanell is a mom to two teenage daughters, loves cheering for the Huskers, playing volleyball, working around the yard and mountain biking.
---
Ben Bevis
Youth Connect Program
Ben has more than fifteen years of experience working with adolescents and their families as a mentor, coach, and therapist. His specialties include connecting with adolescents in ways that bring about change and understanding, and helping families connect in ways that are meaningful. He has a passion for working with families and adolescents that feel hopeless, disconnected and discouraged, which led him to develop a mentoring and vision-casting process called "Youth Connect". He is helping facilitate "Youth Connect" with some local churches and train others in this process. Ben has a Master of Arts degree in Adlerian Psychology from the Adler Graduate School and is a Certified Life Coach. He enjoys mountain biking, cross country skiing, and experiencing the outdoors with his wife and three kids.
---
Board Members 
Chair – Dave Scouler, Principal at Scouler & Company
Treasurer – Jay Allsup, CFO Pinnacle Engineering, Inc
Secretary – Debi Allsup, Director of HR & Risk Management at Dungarvin
Director – Dan McCormick, Managing Partner at Lumina Consulting
Director – Lori Freeman
Ex Officio – Jim Jackson, President and Co-Founder, Connected Families