Has your family been blessed, challenged, encouraged by Connected Families? Join us as we continue to reach more families than ever before with God's grace and truth for parents.
"There is joy in our home again!"
Friends, your donations are bringing love to life in homes. Families are growing in peace and purpose! They are growing in connection to God, to each other, and to God's purposes for their families.
"Our kids loved learning The Peace Process!"
 Your gift will be a HUGE blessing to families who have yet to be equipped with Connected Families' transformational approach to parenting.
How your donation helps families stay connected
Every donation, whether big or small, empowers another family to parent with confidence, and lead with grace.
Some ways your generosity supports families
$25 - Covers the annual cost of your own weekly inspiration and equipping.
$50 - Covers the annual cost of your own weekly inspiration, and pays it forward to another parent. 
$119 - Provides an online course to an overseas missionary family
$400 - Provides resources and coaching to an international ministry worker, or covers the cost for

a mom's group virtual workshop.
Why we choose to support Connected Families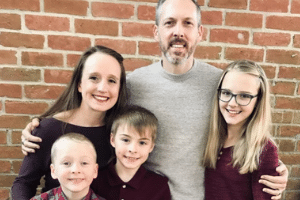 We're part of the Donor Team because we want other families to be blessed through CF like we have (and still are). From teaching the gospel, showing the gospel, teaching emotional regulation, celebrating the victories, seeing behavioral change, and even seeing these principles in the more brain research that comes out…no other organization is putting all these principles together like CF. They are an exceptional ministry and tool!
 - Brian and Kylie - 
Parents of three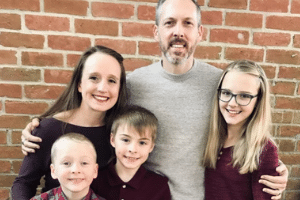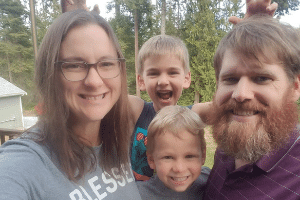 "Connected families gave us hope as an answer to our desperation; our kids were disobeying and we were yelling - a lot. We learned how to give grace to ourselves, and we received a framework full of wisdom through which we could now view our parenting. We are so thankful."
 - Amanda and Steve - 
Parents of two elementary boys from Texas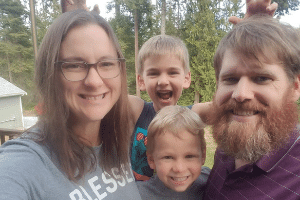 Alternative donation methods
You may use our donation link, or you may use any of the methods below to donate.