What is the Grace & Truth for Moms online course?
A five session online course to equip you for resilient, faith-filled parenting!
Sessions are 20-25 minutes, with lots of space for discussion and reflection. Are you ready to parent more peacefully?
Do you find yourself feeling angry a lot?
Resilience in tough times, anchored in God's truth, could be the best legacy you leave behind.
Grace & Truth for Moms Small Group Course
This five-session online course is designed to work as a small group curriculum for a group of 3 or more. The formatting is up to you! Videos can be watched alone or together.
God spoke to my heart and showed me how I have been believing lies about myself and my parenting. I realized that I have had a goal of eventually becoming some sort of "excellent" parent (as measured by my children thanking me for my good work perhaps?). I needed to let go of that goal, and just rest in the truth that I am doing my best, and will never be perfect, but Jesus is perfect!
Lori
Mom of 3 in Minnesota
This information is an invaluable resource. One of the many takeaways for me was that my children are children of God who are created for a bigger purpose. Moms need to hear these things. I love that so much of the content in this course is based on Gospel truth because in the end that is all we have.
Does this course work as small group curriculum?
Yes! Grace & Truth for Moms was designed as small group curriculum. When you register your group, you'll have immediate access to the online videos. This course takes little to no preparation on your part.
What to know…
Groups can start anytime.
Course handouts included with registration, no need for extra materials.
A "small group" can be as small as 3 people, or as large as you'd like. 
There is no course moderator, although you can always email us with questions.
All prep work is done and ready for you to access, including an easy-to-download handout.
Group members all get forever access to the course videos to watch on their schedule.
Your instructor
Lynne Jackson, co-founder of Connected Families, speaks to thousands of parents a year. She brings loads of experience from raising her spirited crew of three. Additionally, she has over 25 years of experience as a pediatric occupational therapist specializing in kids with sensory processing disorder and behavioral challenges.

The Connected Families ministry helps parents learn to embody God's grace in the midst of family life. As a speaker, certified life coach, podcaster, and author, Lynne has helped thousands of parents learn to be peaceful, purposeful, and confident.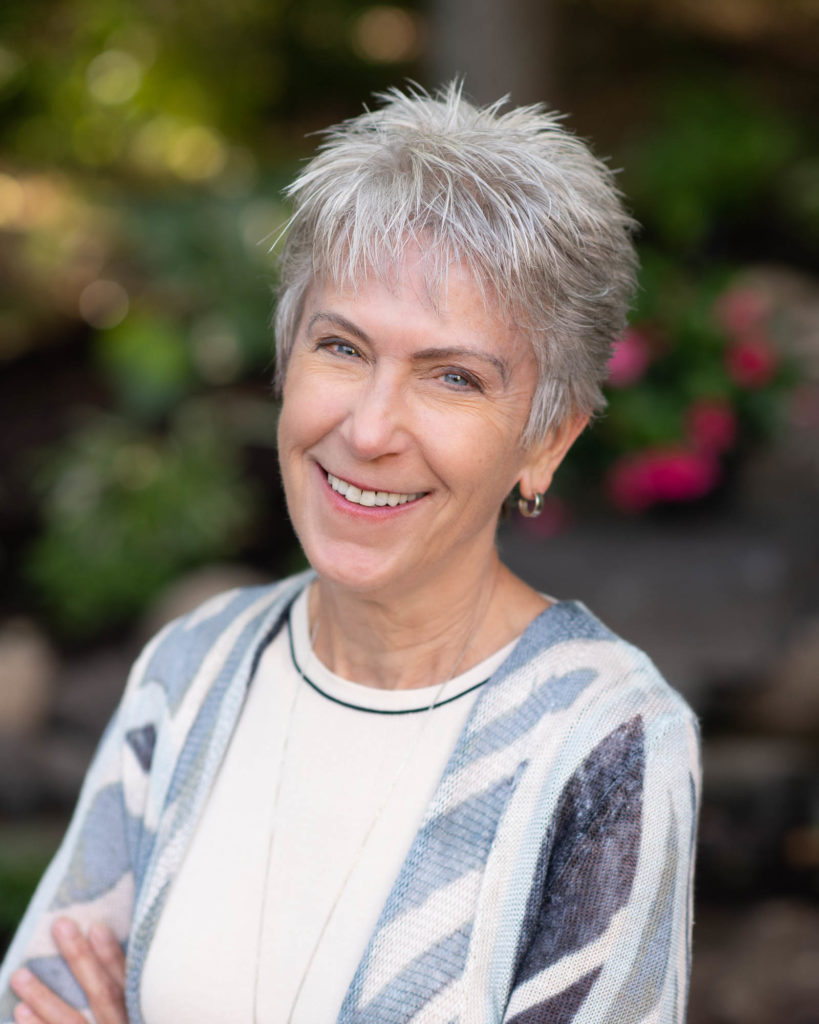 Signing your group up is easy
1. Chat with your friends
If you don't have a small group yet, gather your friends together and make a group.
2. Register
The course is always open, ready for you to register and dig in.
3. Plan to meet
Set dates and times to go through the course together.
4. Fellowship with moms
Support and encourage each other while you celebrate your mothering successes!
How long is the course content? How long should our group plan on meeting?
The course includes five sessions, so plan on meeting for five weeks.
Each session includes 20-25 minutes of course content with discussion questions interspersed.
Depending on how your group is organized (how many members and how chatty they are) you can discuss in as little as 15 minutes and as long as 1 hour!
If you only have 45 minutes, we'd suggest having group members watch course content individually and then use meeting time to discuss. Each session includes at least two discussion questions, so you will have lots to talk about!
How should the group and discussion be formatted?
That is totally up to you! Here are some options:
Each group member can watch the course content ahead of time and come ready to discuss.
The group can watch the course content and engage in discussion while they are all together.
If group members are not in the same location, they can view course content and then "meet" virtually.
When you register for a course, you purchase licenses based on the number of households in your group. Each participant will receive their own username/password and can access the videos on their own time. You can use the time together to watch and discuss, just discuss, or re-watch portions and discuss. Totally flexible!
What materials are included for group members with registration?
Each household will receive their own individual access to the online course and our Community site, to which they will enjoy ongoing access.
Also included with registration is access to the required handout as a digital download.
What materials are available for group leaders with registration?
When group leaders register, they'll have easy access to the following:
Leader's Guide(digital download)
Marketing Material plus Style Guide if you want to customize your marketing efforts.
PDF for course handout (digital download)
Is there any homework for participants to help prepare for the next session? Or is the course designed to take place entirely during the small group meeting time?
There is no "homework" per se. That said, group members will have much to think about, process, and test out at their homes as they solidify what they are hearing in the course.
Group members can also access course content on their own for extra preparation or review.
How soon after registering for a small group will we receive access to the materials?
Immediately! Once you have registered, you will have instant access to the course materials, including a registration link that will give access to the rest of your members.
Can we view the course material before purchasing to decide if it is right for our community?
Yes! Fill out the small group trial form and let us know you are interested in reviewing the course before purchasing. Once you register for your trial, you'll have access to the video content for 30 days.
Group Leader resources (leader's guide, style guide) will be available once you register your group.
What if we don't know for sure how many families will participate?
No problem! Sign up with the number you think might be participating. If that number grows, go back and purchase additional licenses.
If we purchase 10 licenses, does that mean 10 people or 10 households?
10 households! Each household is one license. We can provide extra licenses (at no charge) if each household member wants their individual access.
How long do group members have access to the online content?
We like to call it "lifetime" access, which is to say for as long as we continue to offer this course. Each of your group members will be able to catch up on a session they missed or go back to a video for review at any point by setting up their own account. Having their own account will give them access to the many extra resources we house on our Community site.
I see that you are a Christian organization. How much faith is woven into your online courses?
Our course content is solidly biblical but not so much so that it would be uncomfortable for someone who doesn't have a Christian faith background. We incorporate scripture throughout our material.
What if I have questions or need help while I am leading a group?
You can always fill out our contact us form (or use the support button under all the course materials), and we will route it to someone on our team who can assist you.
I don't belong to a church group, but am interested in signing up for a small group with friends. Is that possible?
You bet! You can sign up for our online courses with as few as 2 households, regardless of how you are connected (church, school, neighbors, family, etc).
How can I let my church know about your small group options?
Share this page with the person in your church who oversees small groups.
Are your small group courses available for the hearing impaired?
Yes! All of our courses are available for hearing impaired. Contact us to request a transcript, which can be read along while the video is playing.
Do you offer CEUs?
We are able to provide certification that you registered and participated. You (or your board) would need to decide if it fits within your CEU guidelines.