What is the Sibling Conflict Online Course?
Five 30-minute, pre-recorded sessions on YOUR schedule!

A 5-session online course to help you guide your kids from bickering to bonding.

YOU CAN STRENGTHEN YOUR KIDS' RELATIONSHIPS DURING CONFLICT. Think back with us
Did you imagine your kids would be best friends, with a house full of laughter, fun, and cute memory-making moments?

And yet here you are.

Struggling with constant fighting, badgering, and teasing.

You know your kids are capable of a close relationship. But even with all your effort you feel like you are getting nowhere.

And sometimes you wonder if you are making things worse.

What if you could use the inevitable conflict between your kids to actually strengthen their relationship? It IS possible!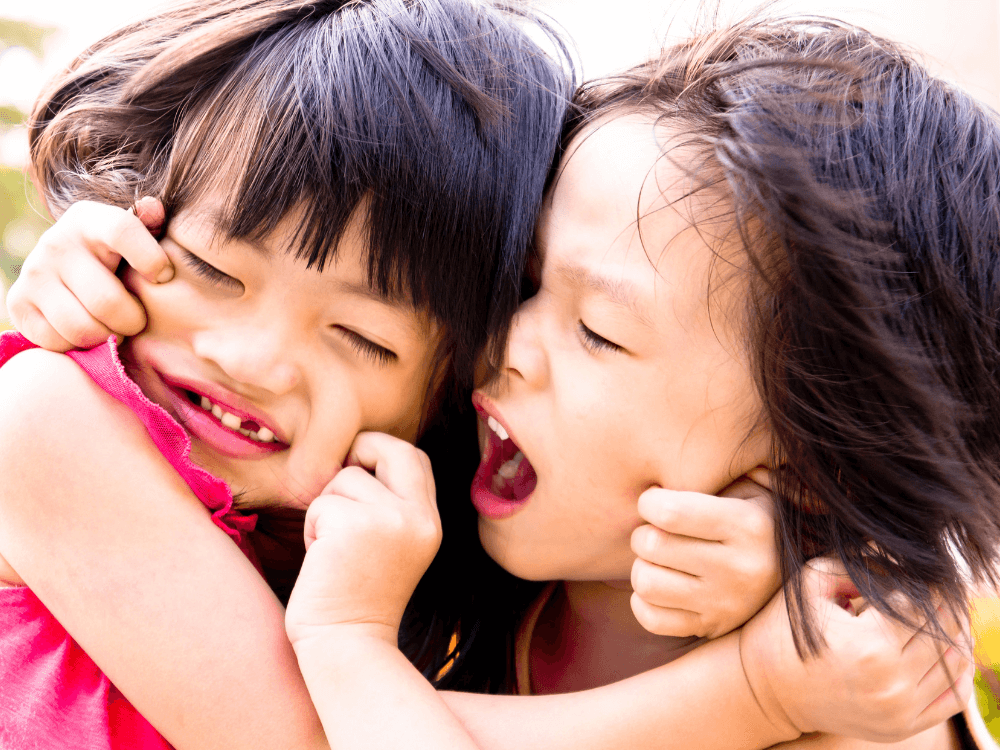 Got a small group?
Small group version available year-round
Gather your friends and take the course together any time! The small group version provides an unmoderated course with the exact same life-changing curriculum, so you and your small group can encourage each other in your parenting growth.
The Sibling Conflict Online Course
This five-session online course is self-paced (10 pm in your jammies…no problem!) and includes loads of bonus material.
We didn't extinguish sibling conflict. More importantly, we gave our kids and ourselves a tool for how to get to the heart of the conflict, find a real solution, and reconnect. We all have a simple framework for how to turn things around.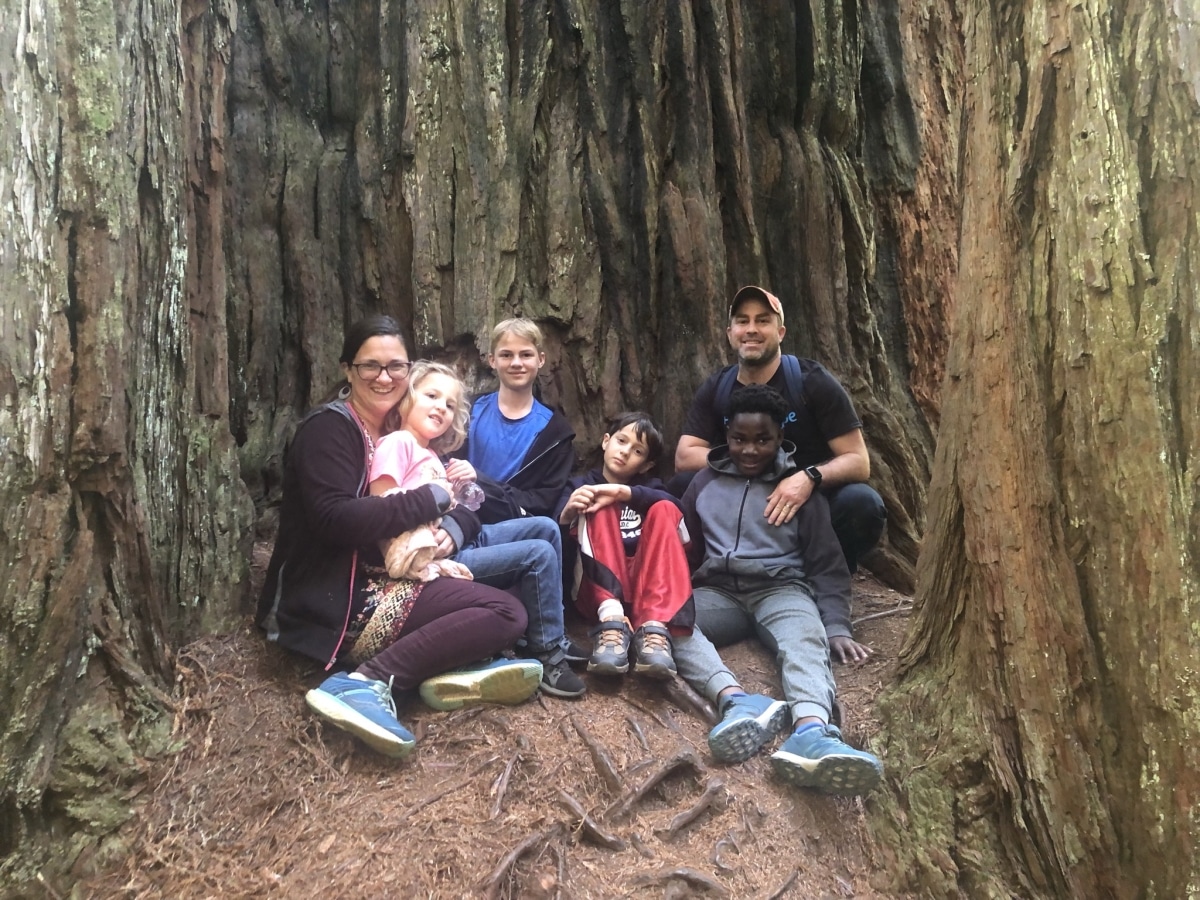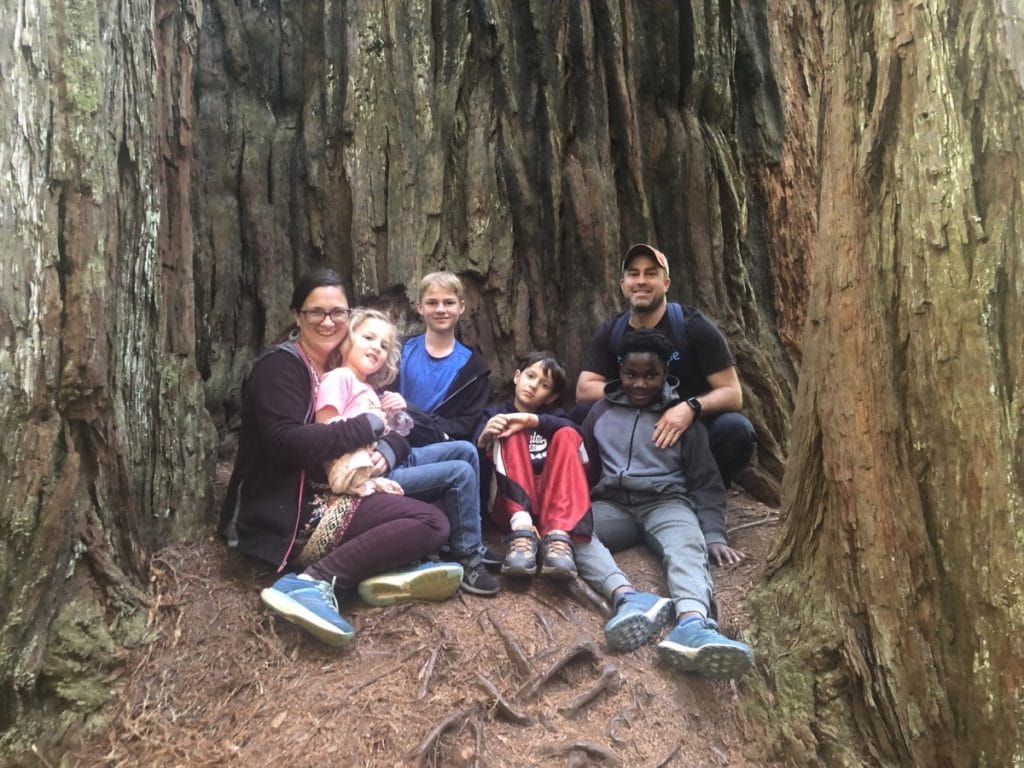 Jacob & Katie
Parents
This course not only helps in sibling conflicts, but general family conflicts. We're using the peace process a lot – at least acknowledging what's going on & trying to work towards complete resolution and celebration.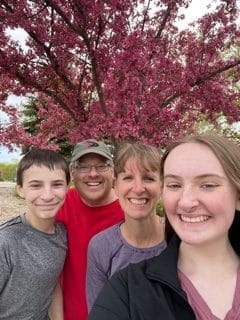 Patty
Mom of 2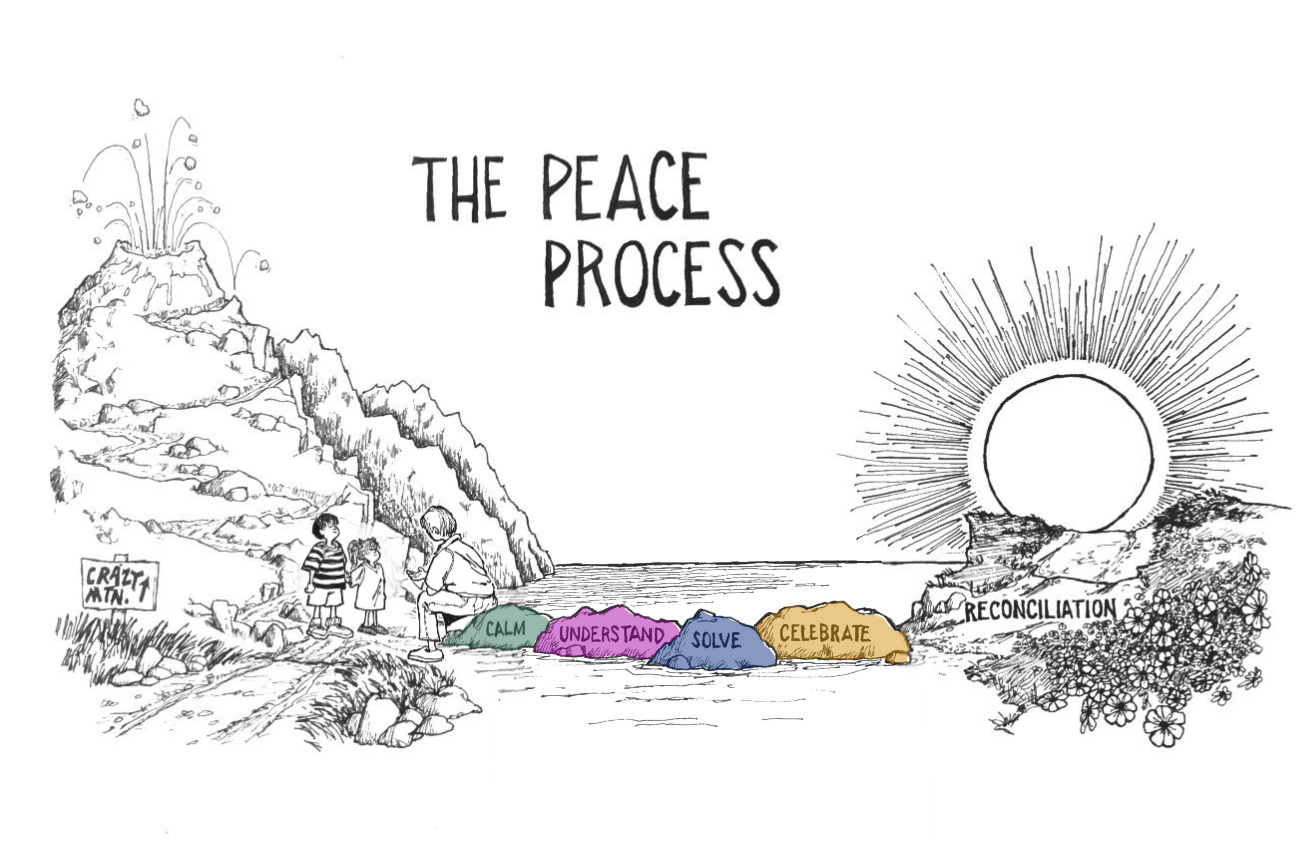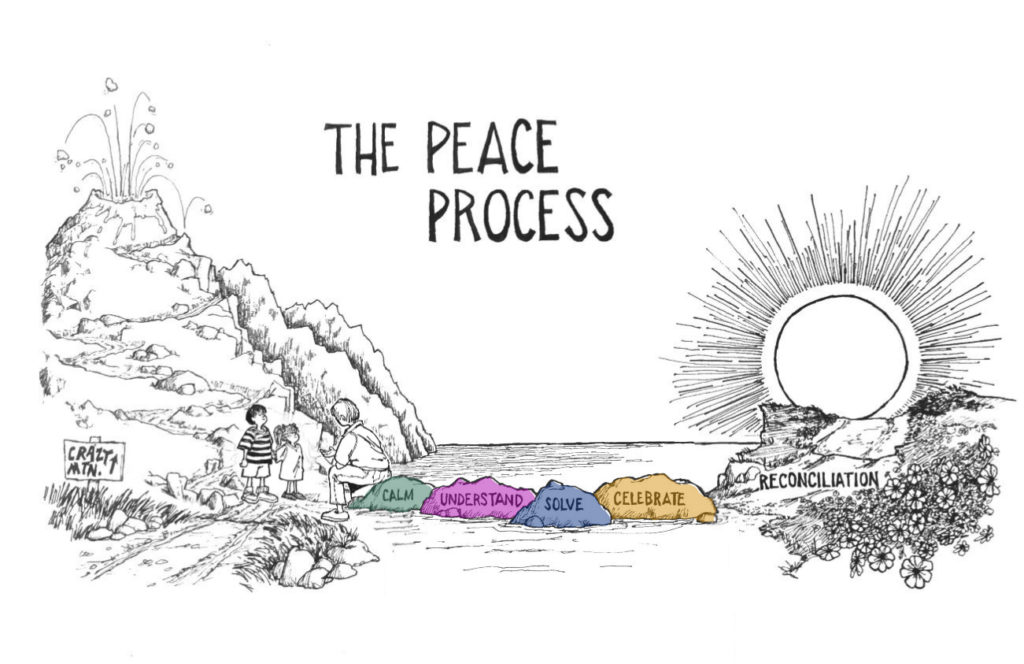 Conflict is normal…
And the way kids learn to get through it either prepares them for a life of constructive conflict resolution, or not.

Five sessions that will transform the way you think about conflict forever:
Session 1: Getting "Unstuck" from Sibling Conflict
Session 2: Taking the Step from Crazy Mountain to Calm
Session 3: Building Understanding Around Sibling Conflict
Session 4: Facilitating True Conflict Resolution
Session 5: The Superpower of Celebration
Learn the Peace Process
Jim and Lynne Jackson, co-founders of Connected Families, teach a brilliantly simple tool called The Peace Process. This process has equipped thousands of parents to constructively guide their kids to solve conflicts well.

These guiding principles give kids a way to mend a broken relationship and make things right with each other. Rather than a forced apology, The Peace Process teaches kids how to reconcile well. The skills learned will follow them well into adulthood.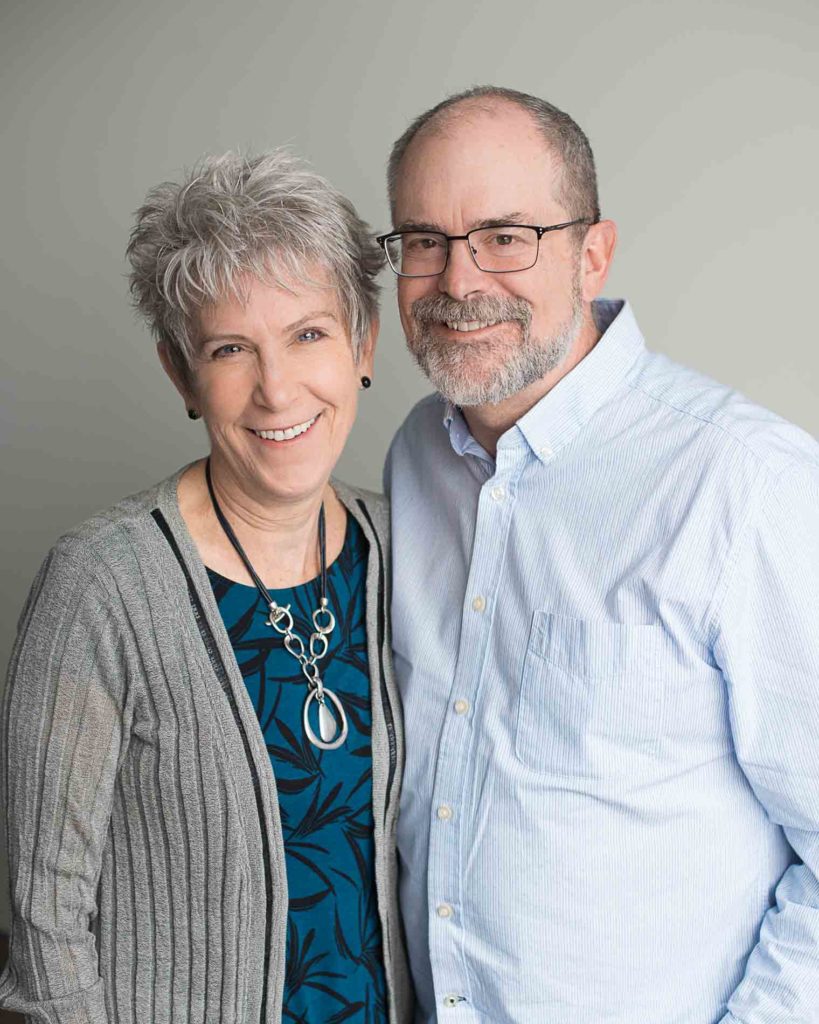 We hit our low point in our girls' conflict with each other—they were being physically aggressive and screaming at each other, usually several times every day. We felt discouraged and desperate, so we dove into the Connected Families' ideas about sibling conflict. Over the summer things really began to change. By this spring when we went on vacation – they had no meltdowns, and we were blown away by how well the girls treated each other the entire time. Quite a miracle for our family from a year ago!
Keith and Neleigh
Parents of 2
---
5 sessions that will change conflict in your home
Freedom to do the course at your own pace
Before breakfast? After the kids go to bed? In your pajamas? Or in a suit between business meetings? Your choice.
Access to the course moderator
Katie Wetsell, the course moderator, will answer your questions and support your experience.
Can my small group go through this course?
Yes! We have a small group version just for you. To learn more about format and pricing, check out our small group page.
Ongoing access to the course
Go back and review the material as often as needed. Take the course again. Ask questions in the comments.
Set of practical tools to start using right now
The conflict resolution tools we teach will not only help your kids with their conflict, but will be beneficial in your life for all types of conflict, whether with a friend, a spouse, or a co-worker.
Extra resources on specific parenting challenges
We've listened to the unique challenge parents like you have shared with us over the years. We have specific videos for many of these, such as assertiveness, emotions, or self-regulation.
Our money back guarantee
If you find that this course isn't for you, contact us within the first 30 days of registering for a full refund.
Need-based options are available
We've seen the powerful difference that The Peace Process has made in the lives of families we've served and so we want to make this course available to everyone, regardless of their ability to pay.

In order to do that, we've priced it as low as possible at $35. There are scholarships for $17.50 if that is a better fit for you. Still too much, let us know on the scholarship request form.
How long does each session take?
Each of the 5 sessions takes between 30 and 45 minutes to complete. That is a total of 2.5-3.5 hours. There is approximately 20 minutes of video for each session. The balance of the time is used for reflection and to answer questions. You will definitely have time to complete the course!
With everything going on in my life, how will I ever complete this course?
We've found that those with the highest completion rate put each session on their calendar and treat it like any other appointment they can't miss. Our suggestion is to schedule one session per week for five weeks. This will keep the momentum going, but you also won't feel overwhelmed.
Can I have a friend join me?
Of course! In fact, we encourage it! Just have that person register separately. If finances are an issue, have them fill out the scholarship form. Please do not share your username and password with others.
Could you tell me more about Connected Families?
Since 2002 Connected Families founders Jim & Lynne Jackson have worked almost daily in the trenches with parents. Their discoveries have helped thousands of parents grow in skills and confidence. The basic idea is this: When parents make the primary goal of their parenting to get their children to "behave right" parents and kids generally become adversaries. But when parents learn to focus first on helping their children grow into healthy, biblically-based beliefs about themselves and the world, these parents become allies with their kids and gain great influence in their lives.
Does this course address kids with special needs or a range of ages?
While the principles taught in this course apply to all relationships, the specific examples and stories refer to kids ages 2 – 16. Parents have reported the principles apply well with older kids, grandkids, kids in the classroom, and even kids who have special needs such as ADHD, SPD, ASD, and attachment/trauma. So give it a whirl and if you feel like the course is not helpful to your family, just contact us for a full refund within 30 days.
Does this course promise a quick fix? Or is it a complicated plan that I will have to enforce?
Connected Families exists to bring uncommon grace and truth to those parents longing for more than simple answers and quick fixes. We have broken down the journey to reconciliation into a memorable cartoon image that provides a framework for you to walk through. This is not a complicated plan but it does take thought and prayer to teach your children. Once they've learned The Peace Process they can begin working through sibling conflict without you!
Do you offer CEUs?
We are able to provide certification that you registered and participated. You (or your board) would need to decide if it fits within your CEU guidelines.
Is this available for hearing impaired?
Upon request we can provide a transcript of the entire course. You can read along while the video is playing. Our hope is to someday include subtitles on all our courses.
Do you provide scholarships?
Yes! If $35 is out of your reach, we offer a scholarship for 50% off. We want all parents, regardless of their ability to pay, to have access to this life-changing information. Go to this scholarship page and fill out the quick form.