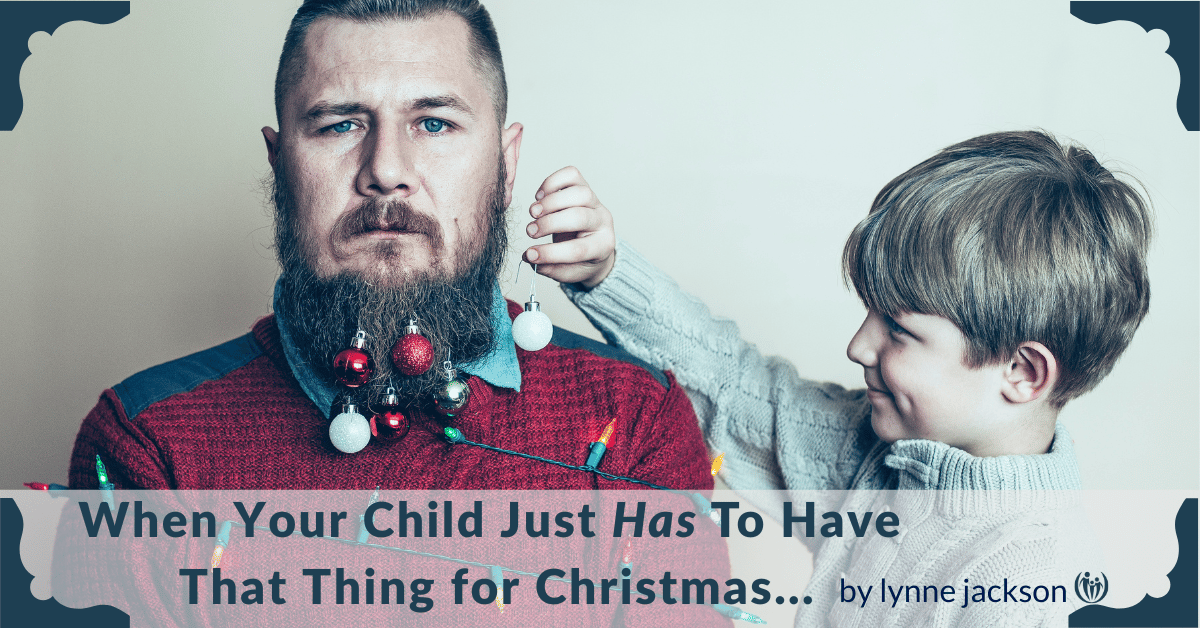 Your little darling comes to you with face lit up, a picture and product details in hand, their logic detailed into a lawyer-like brief, and begs with passion for that one special thing for Christmas. "Ok, I know exactly what I want for Christmas. I'm so excited about it! Taylor is getting one, too."
This can be a frustrating scenario if you believe the request is either beyond your budget, or not an item you feel will benefit your child. Have you ever found yourself giving in to gift requests when your gut tells you it's not a good idea – because at the time you can't think of a really good reason to say no? Or just to avoid the relentless badgering? Or because in the moment your child's delight is more important to you than what is truly best in the long run?
I recently watched a tween with passion, intensity, and a clear "marketing plan," try to sell his mom on why he should get a particular, very expensive item – the newest, name-brand "everyone has" shoes. His mom was calm but firm, and responded wisely.