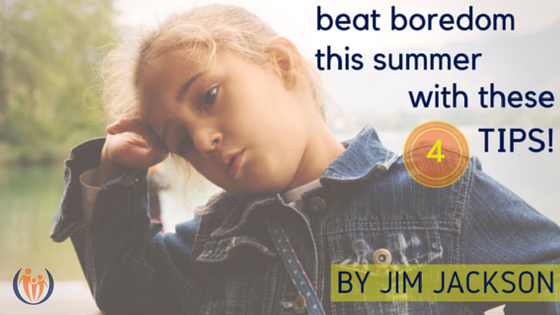 Research has shown that being bored is not such a bad thing for kids.  Boredom can foster creativity and patience.  Yet, when a parent hears that tired phrase, "I'm bored!" again and again, we may feel the need to fix the boredom problem, and keep our kids happy and busy. Does this work?  Possibly. But, only if you are trying to fix the problem in the short term. Once the activity or event is over, the familiar whine resurfaces. How do we beat boredom once and for all with kids, while at the same time teach them some important life skills? Read the story below about my interaction with a seven-year-old family friend, and consider these four tips to beat boredom in your own family.
Josie looked at me (the "fun guy" at the table) as she announced with conviction, "I'm bored!"
We were at an outdoor restaurant, and she had finished eating before the rest of us.