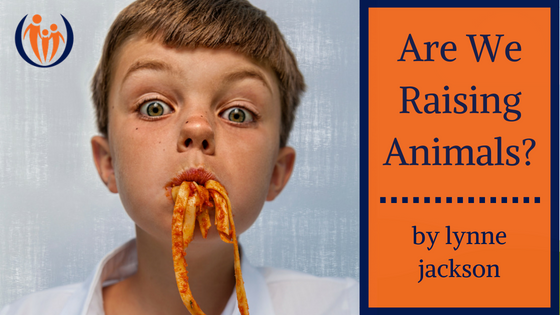 There are so many little things our kids do that drive us crazy!  Often in an effort to get the behavior to stop we react quickly and without thinking.  We use body language and words that convey messages like, "You are a big problem!" or "You embarrass me!" Read what one dad had to say about an interaction with his son that combined correction with connection simply by changing his posture, facial expression, and choosing his words carefully.
---
"Are we raising animals??"

I glared across the table and asked my wife this question.