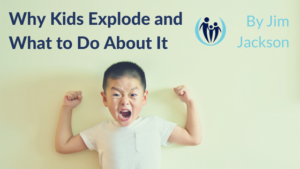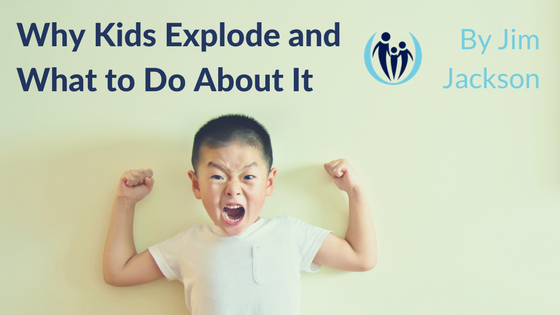 Just like us, our kids sometimes react angrily when something important to them feels attacked. First expressions of anger are almost always aggressive. As kids get old enough to express themselves, the aggression becomes words and actions.
One day I even saw it at the Post Office. A toddler was angry that her mom wouldn't give her the sucker the postmaster handed out. She chased her mom through the lobby, and when the mom stopped at her P.O. box, the feisty little gal hauled off and whacked her mom. Mom turned quickly with her finger extended and brow furled. "Stop it!" she yelled. It's a natural response that doesn't really teach kids anything constructive. But before the mom could say anything else I simply and rather loudly said to the child, "Wow! You're really mad! You really want that sucker." I looked right at her from across the lobby and she looked back. I paused for just a second or two. Her mad face immediately softened. I then said, "but you can learn to be nicer when you're mad."
The mom looked at me, looking a bit ashamed but also relieved. She then immediately looked at her daughter and calmly said, "Did you hear him? You should be nicer when you're mad." She held out her hand and the daughter took it, and they walked quietly out to the car.
Now it could be that the little gal quieted because she was shocked that some ugly old balding man with a grey beard would talk to her that way. But we've seen time and time again that when grown-ups can validate their kids' anger – even aggressive anger – and put words to what the kids feel, it helps the kids feel understood and then settle down. It helps the parents settle too. Then the resolution can be much more constructive.