The team at Connected Families wakes up every day to care for, inspire, and equip parents to receive and pass on God's grace and truth by imparting a memorable and transformational biblical framework for parenting. Our certified coaches are an extension of our team, and we are so excited to share them with the world. 
Introducing: Connected Families certified coaches
We have had the privilege of working with, training, and certifying the following individuals as parent coaches. These individuals all run their own practices and are certified to train parents using the Connected Families framework.
Please reach out to these highly qualified, Connected Families certified coaches directly. They can't wait to hear from you!
Bonnie Williams
M.Ed. in Special Education
"I am a wife and the mother of 3 teenagers. I have supported students with learning and behavior challenges for over 25 years, specializing in working with parents with children ages of 3 to 15. I am passionate about helping families apply the Connected Families Framework so that they can learn new strategies to grow in wisdom and help lead them in having peaceful, grace-filled homes."
Michelle Davidson
"I know that parenting is one of the most challenging and rewarding roles that you and I will ever have! I am a wife, mom of two grown married children, and Nonna to three sweet granddaughters. I enjoy empowering parents who have children between the ages of 3 and 15. I have a passion-filled vision from the Lord to plant the truth of God's love and purpose within the hearts of children and their families."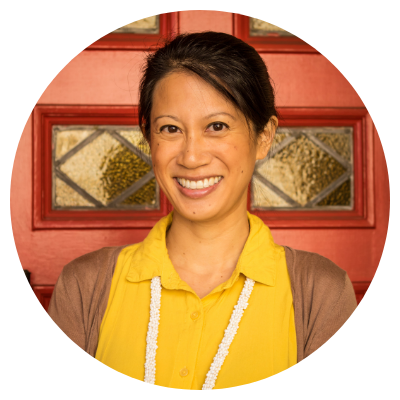 Catherine Verango
Licensed Clinical Social Worker
"My commitment to serving families is rooted in my experiences as a child of immigrants. I speak English and Mandarin Chinese and specialize in providing culturally attuned services. Through the Connected Families framework, I love to help parents turn to God's grace and truth and help them find profound and practical ways to be wiser and more effective when they discipline."
Becky Wood
BS in Child Development and Special Education
"I am married and have 4 married children and 4 grandchildren. I have taught children from birth to third grade in various environments. My passion has always been to encourage parents to enjoy their children as they grow 'in wisdom and stature and favor with God and man' (Luke 2:52)."
Number of families impacted by Connected Families parent coaching
Number of parent coaching sessions
We believe the Gospel, lived out in your family, is transformative and life-giving.
Because we believe what happens inside your home changes the world.
Each of us has lived out parenting struggles. Each of us knows what it means to receive grace in our mistakes.
Questions about our certified coaches? Please ask!