Reach families with God's grace and truth in the United States and beyond.
And receive a 2021 calendar* for inspiration and encouragement!
*  Due to shipping costs, U.S. residents only.
How your donation helps families stay connected
Every donation, whether big or small, empowers another family to parent with confidence, and lead with grace.
Some ways your generosity supports families
$25 - Covers the annual cost of your own weekly inspiration and equipping.
$50 - Covers the annual cost of your own weekly inspiration, and pays it forward to another parent. 
$119 - Provides an online course to an overseas missionary family
$400 - Provides resources and coaching to an international ministry worker, or covers the cost for

a mom's group virtual workshop.
How Parents Worldwide Are LEADING with GRACE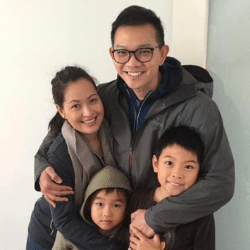 David from Singapore
"Our group wondered: are the CF teachings too western? Would it fit with our Asian culture? We had the privilege of raising this question in a small group zoom session with Jim and Lynne.  Jim had pointed out sin is sin and idolatry is idolatry. Idolizing academic success looks pretty much the same in any culture."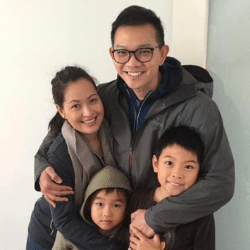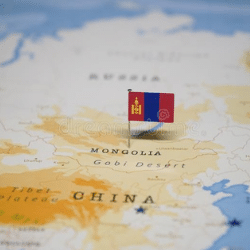 A mom in Mongolia
"Before the course we originally expected obedience immediately. After the course, we realize that the connection and the process is much more important than immediate obedience. The framework is on our fridge and many people from a variety of cultures (Mongolian, German, Kazakh, Russian) have asked us about it when they visit."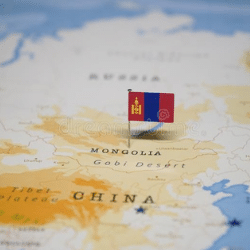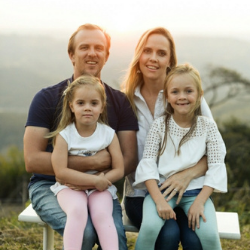 Juan & Nita from South Africa
"I have come to understand that shouting, being loud and dominating does not earn the respect and obedience that I desire. When your child sees that you want to understand their heart and their specific struggle, then you see lasting fruit, willing obedience, gentleness from both parent and child."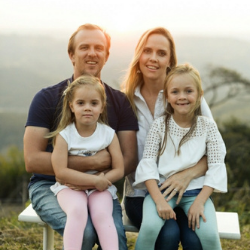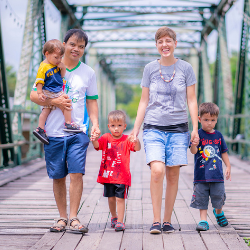 Kara in Thailand
"It's a challenge in our mixed cultural family to apply ANY parenting guidance. What's different with Connected Families is we can take the framework, as a set of messages we want to 'speak' to our children in everything we do. We can each apply it individually, within our own cultural reflexes, and work within that."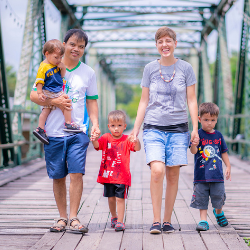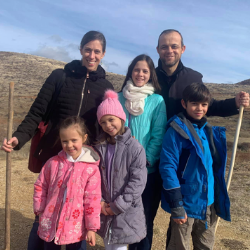 Gail in Albania
"The message of the Connected Families Framework is critical to the Albanian context in the 21st century. We are a first-generation church, thus first-generation Christian parents in an emerging culture where traumas and emotional unhealth are the norm both in parents' pasts and current family dynamics. "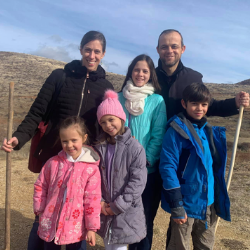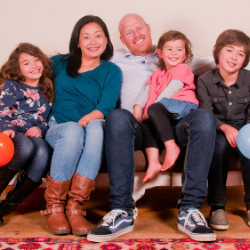 Naoko in South Africa
"I have become more aware of creating 'safe' space for our children. This means I am more aware of listening to them carefully and being more sensitive to their emotional needs."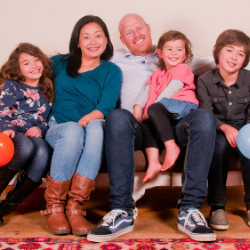 Need a gift for the person who has it all?
Give them the gift of supporting families, in the United States and globally.
We'll send them our calendar, along with a personalized note from you!
2021 Calendar
Our gift to you
Or your loved one.
Once you donate, you'll be redirected to a form where you can request the Connected Families 2021 inspirational calendar ($15 value) be sent to you or to someone you want to bless. 
*Due to shipping costs, we are only able to send calendars to addresses in the United States.
Let's Keep Impacting Families in 2021
Supporting all parents and spreading grace...even in a pandemic.
We want every family, regardless of finances, to have access to our resources. In a year that has included significant financial hardships, we are able to continue to equip parents due to our generous donor team. 
To keep encouraging and impacting families around the world in 2021, as we have done faithfully for nearly 20 years, we are seeking $180,000 in year-end donations.