Discipline That Connects Online Course
For Small Groups
Eight group sessions that will bring peace, connection, and grace to your home.
Discipline That Connects Online Course
For Small Groups
Eight group sessions that will bring peace, connection, and grace to your home.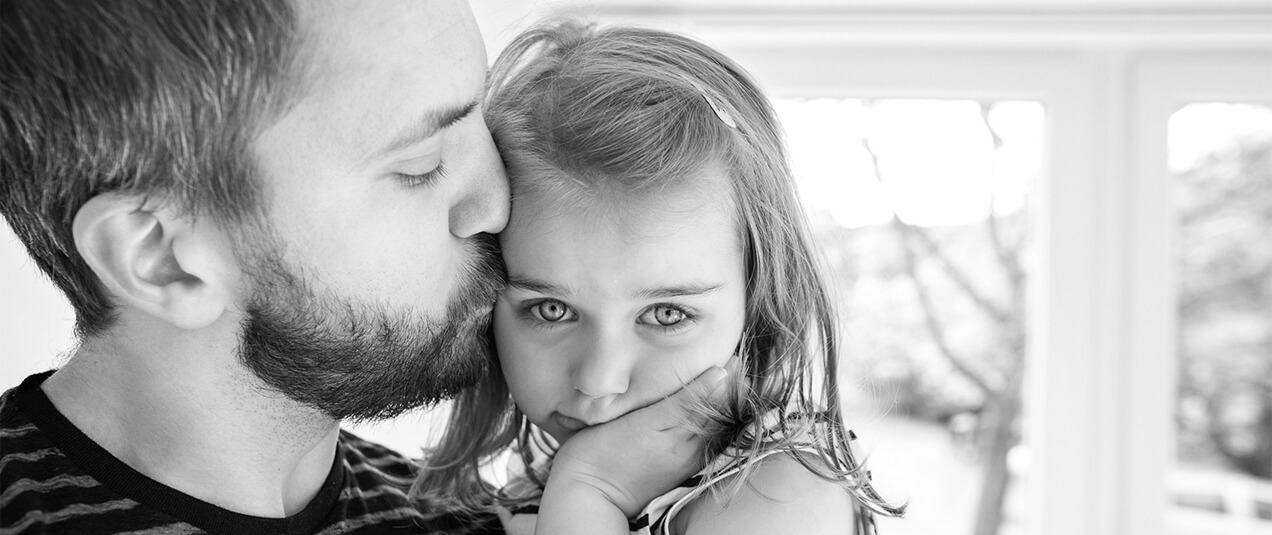 Stuck in a Negative Parenting Cycle?
You're not alone. Many parents struggle to find a positive approach to discipline. Do these situations sound familiar?
I have a gnawing sense there must be a better way to discipline.

There is! Discover a very effective approach to discipline through this course.
I've tried the popular "quick fix" approaches, but haven't found one that lasts.

Grow your family for a lifetime with a biblically based approach to discipline.
My spouse and I parent from a different playbook. This creates tension between us.



Learn to be on the same page and replace the tension with peace.
Since 1993, Jim and Lynne Jackson have taught this easy-to-remember framework to thousands of parents in live workshops and private coaching, equipping them to live out God's grace and truth — especially in the discipline of their children.
Now you can bring this framework to your group through an accessible, eight-session course called Discipline That Connects With Your Child's Heart.
Learn at your group's pace, when and where you want, and benefit from the same transformational content that has encouraged and changed the lives of countless parents and families.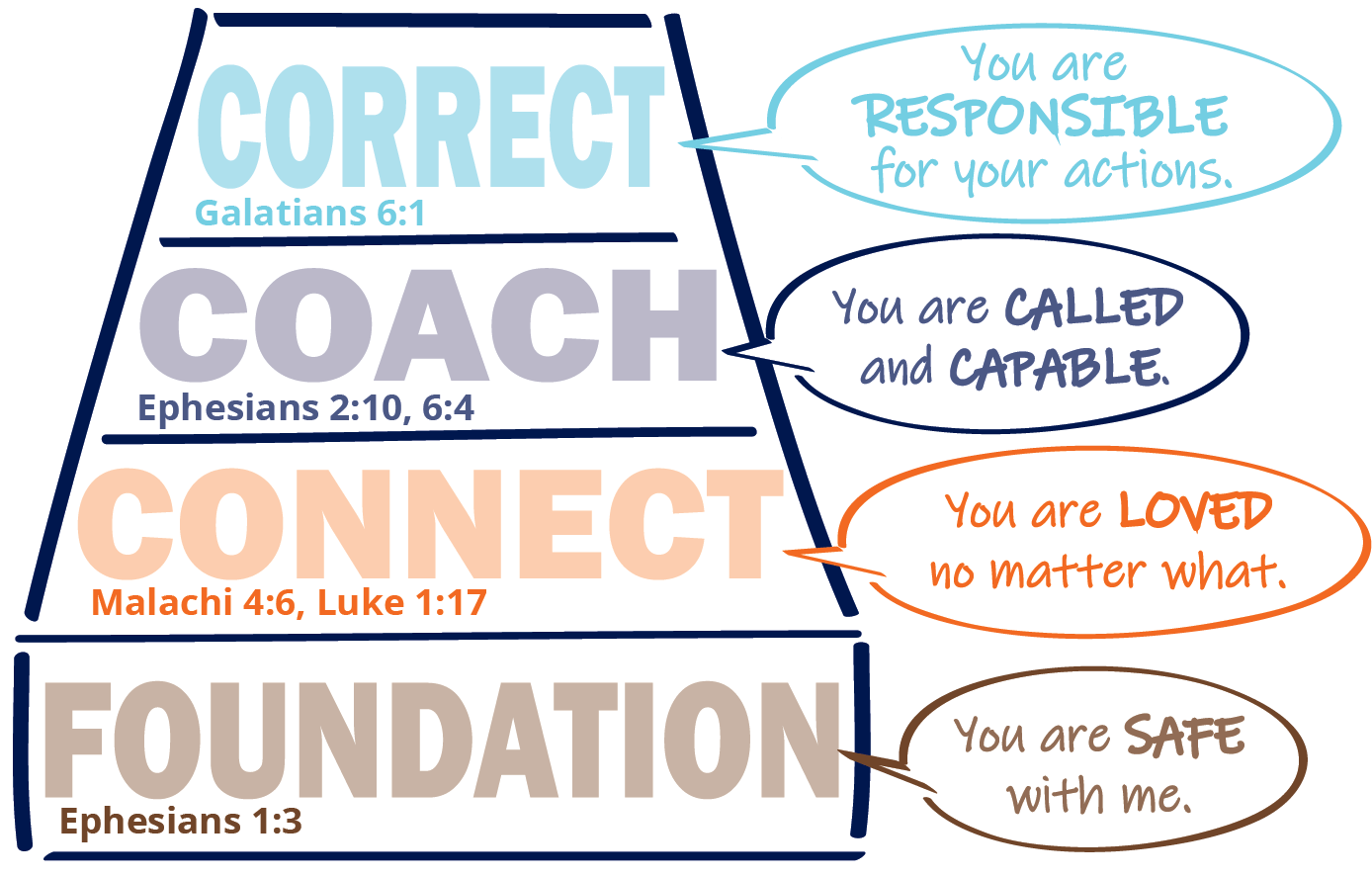 Curious if the online course is right for your small group?
Watch and read the testimonials from small group leaders below. 
"After taking the DTC online course for myself I felt compelled to pass on the valuable, life changing strategies to others. Each day I mentor kids from broken, chaotic homes. I have shared the strategies with parents and they love the results. I am now facilitating a small group so that I can continue to reach our community who is desperate to parent differently. This course is meeting their needs and equipping them to parent different."

Bonnie Williams
Mom of three teenagers, public school mentor, church youth leader.
For more on Bonnie's experience, see the video posted above.
"Thanks for all of your help the last few months and being accessible for questions. We are excited to provide a biblical life-changing parenting course to the parents in our group."

Jerry and Anne -
Small group leaders and parents of four
"We were so pleased with the biblical and practical ways we could try something new each week! Many moms shared with me that they wanted to parent differently than their parents had and this series gave them permission and pictures of how to do that. It's delightful to have 'new language' in our community to encourage one another as parents, and love our children well."

Heidi Connors
Minister to Children and their Families - Hope Presbyterian Church - Richfield, MN

Ready to Get Unstuck from that negative parenting cycle?
When you take the course as a group you will all gain:
Eight sessions that will change your group's parenting for good
The difference between the two options:
Runs just twice a year (winter and fall).
Comments are encouraged.
There is a moderator supporting your experience.
There are 3 live Q & As with Jim and Lynne.
Emails encourage students to complete that week's session.
While you will always have access to the streaming videos, we encourage students to start and finish in the 8 weeks we are moderating the course. 
Small Group Course
Groups can start anytime.
Commenting is turned off.
No course moderator, although you can always email us with questions. 
Same content
Same workbook is available for purchase or download
Group members all get forever access to the course videos to watch on their schedule. 
Signing Your Group Up Is Easy
Start Planning
As a group, decide on dates and times to meet and watch the videos together.
Register Your Group
Sign up and gain immediate access to the course online.
Transform Your Parenting Together
Support and encourage each other as you start implementing the framework and celebrate the successes together!
Register Now and Receive:
Watch the course with your group. All you have to do is press play.
Direct your questions to us at any point.
When you register you'll receive a discount code to purchase copies of the DTC book at an exclusive price. Feel free to share it with your group members. You don't need the book to go through the online course.
As a leader, you'll have access to the following:
---
DTC BOOK: While the DTC book is a great companion to the online course, it is not essential.
Each of your group members will be able to catch up on a session they missed or go back to a video for review at any point by setting up their own account. Having their own account will also give them access to the many, extra resources we house online. Information on how to pass this on will be found in the welcome email for small group leaders.
If at any time you find this course is not right for your group, simply contact us during your first month for a full refund.
Register Your Group
Multiple pricing options, based on the size of your group.
Still have questions? We have answers!
The course includes 8 sessions, so plan on meeting for 8 weeks. 
Each session includes 30 minutes of course content with discussion questions interspersed.
Depending on how your group is organized (how many members and how chatty they are) you can discuss in as little as 15 minutes and as long as 1 hour! 
If you only have 45 minutes, we'd suggest having group members watch course content individually and then use meeting time to discuss.
That is totally up to you! Here are some options:
Each group member can watch the course content ahead of time and come ready to discuss. 

The group can watch the course content and engage in discussion while they are all together. 

If group members are not in the same location, they can view course content and then "meet" virtually. 
When you register for a course we give you a certain number of licenses based on your purchase. Everyone in your group would have their own username/password and can access the videos on their own time. You can use the time together to watch and discuss, just discuss, or re-watch portions and discuss. Totally flexible!
Each household will receive their own individual access to the online course, many extra resources, and the BONUS videos. 
Also included with registration is access to the required workbook as a digital download. If members want to have a hard copy of the workbook for use during the course that would need to be purchased. Included in the workbook is the Dig Deeper Devotional which is a supplemental resource to meditate on during the course.
You wouldn't need to purchase anything else, although we do have a few options available: 
Group members can purchase the

DTC book

at a discount. 

A set of five workbooks

and magnets can be purchased for $55 ($11 per workbook). Or you can download and print this 44 page document for free!
There IS homework, but more "try this at home and report back" rather than actual work/writing in a book. 
Group members can also access course content on their own for extra preparation or review.
When group leaders register they'll have easy access to the following:
Immediately! Once you have registered, you have instant access to the material. 
You'll also receive a code which you can forward to your group members. This will allow them to register for the course as well. 
Yes! Fill out the contact us form and let us know you are interested in reviewing the course before purchasing. Once you register for your trial, you'll have access to the video content for 30 days.

Group Leader resources (leader's guide, style guide) will be available once you register your group. 
No problem! Sign up with the number you think might be participating. If that number grows, contact us and we'll work out the finances at that time.
10 households! Each household is one license. We can provide extra licenses (at no charge) if each household member wants their individual access.
Each of your group members will be able to catch up on a session they missed or go back to a video for review at any point by setting up their own account. Having their own account will give them access to the many extra resources we house online.
We ask that you register as a group rather than use your individual login. This way you will get all of the extra benefits of a group complete with leader resources. Each family will receive their own access at no extra charge. 
If finances are a struggle, we can work with your budget.
No, we are not. We updated the original 6- session DTC course for several reasons. Our previous version was not small-group friendly.

Our new, updated, 8-session course is formatted for small groups with consistent session times, breaks, discussion questions, etc.
Absolutely! Each time someone goes through the course material they learn something new and are challenged and encouraged in a different way. This course was made with small groups in mind and promotes valuable discussion time.
While the principles taught in this course apply to all relationships, the specific examples and stories refer to kids ages 2 – 16. Parents have reported the principles apply well with older kids, grandkids, kids in the classroom, and even kids who have special needs such as ADHD, SPD, ASD, and attachment/trauma.
Yes, this course is different! Group members will learn four basic biblical principles and be guided to uniquely apply those principles to their families. As they grow into these principles they'll grow in their unique ability to apply them.
The course connects with multiple learning styles. There are written, visual, emotional and interactive portions of the course that engage the whole brain. This is the most effective way to assure learning.
You'll feel like Jim & Lynne are right there with you. Their warmth and compassion come through powerfully. We think you'll find this to be as personal as an online course can be.
Our course content is heavily biblical but not so much so that it would be uncomfortable with someone who doesn't have a Christian faith background. We incorporate scripture throughout our material.
You can always fill out our contact us form and we will route it to someone on our team who can assist you.
You bet! You can sign up for our online courses with as few as 2 households, regardless of how you are connected (church, school, neighbors, family, etc).
Share this page with the person in your church who oversees small groups.
Yes! All of our courses are available for hearing impaired. Contact us to request a transcript, which can be read along while the video is playing.
We are able to provide certification that you registered and participated. You (or your board) would need to decide if it fits within your CEU guidelines.
We have pre-made ads as well as a style guide (so you can make your own ads) here. 
If you need help customizing an ad for your group, just let us know and we'll work with you on that! 
Lots of Flexibility
You can set your group up to take the course completely together or semi-virtually. The online videos and accompanying workbook provide all the content.
Need Help?
You're not alone! You have direct access to us. We are here to answer questions at any point. We've worked to make the course as simple to lead as possible. During the group sessions, you manage the play button, and facilitate the discussion times.
A Sacred Journey
It is a sacred journey to parent the children God has given us. You are making a huge investment in the lives of your group members, their children, and future generations.
We are excited to partner with you!
We are excited to partner with you as you lead others on this parenting journey. Questions? Contact us and we'll do our best to reply within 24 hours.