 Sibling Conflict Online Course
For Small Groups
5 group sessions TO HELP YOUR KIDS MOVE FROM BICKERING TO BONDING
Sibling Conflict Online Course
For Small Groups
5 group sessions TO HELP YOUR KIDS MOVE FROM BICKERING TO BONDING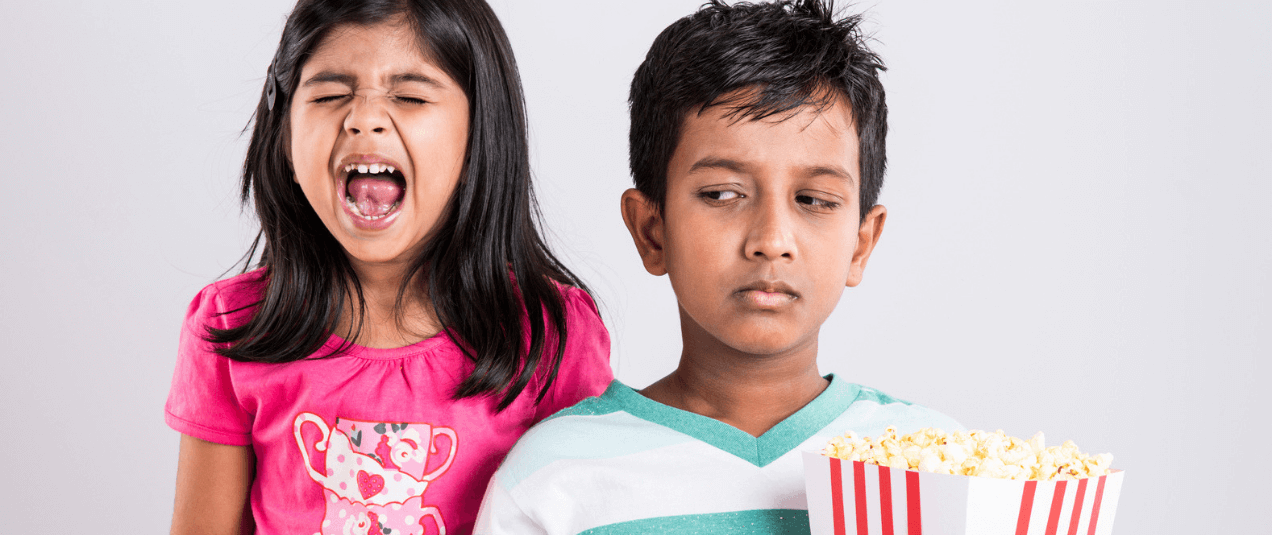 Did you imagine your kids would be best friends, with a house full of laughter, fun, and cute memory-making moments? And yet, here you are, struggling with constant fighting, badgering, and teasing.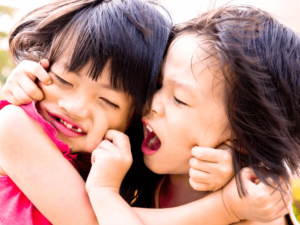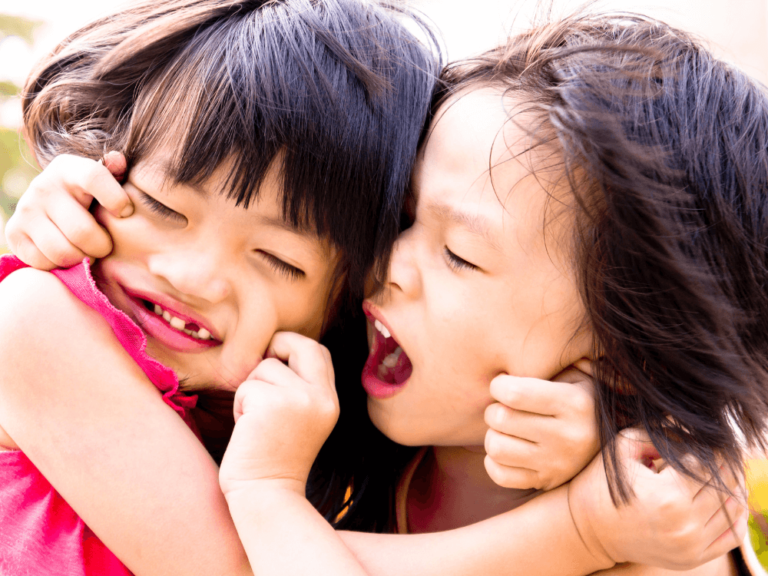 What if you could use the inevitable conflict between kids to actually strengthen their relationship and equip them for great relationships throughout life? It IS possible!
Your group members will gain:
A new vision for relationships in  their family.
Ideas for what to ask or say in the heat of the moment.
Practical examples from real life.
An understanding of the role of God's grace in conflict.
Ideas for showing kids how to settle conflicts on their own!
Jim and Lynne Jackson, co-founders of Connected Families, teach a brilliantly simple tool called The Peace Process. This process has equipped thousands of parents to constructively guide their kids to solve conflicts well.
Parents love The Peace Process because it is practical and easy to understand and implement. Kids love it because it empowers them to work through their conflicts and feel good about it! As one young girl said, "Daddy, don't send Austin to time out. Let's do the Peace Process!" And everyone, regardless of age, have found these principles helpful because they are memorable and doable.
These guiding principles give kids a way to mend a broken relationship and make things right with each other. Rather than a forced apology, The Peace Process teaches kids how to reconcile well. The skills learned will follow them well into adulthood.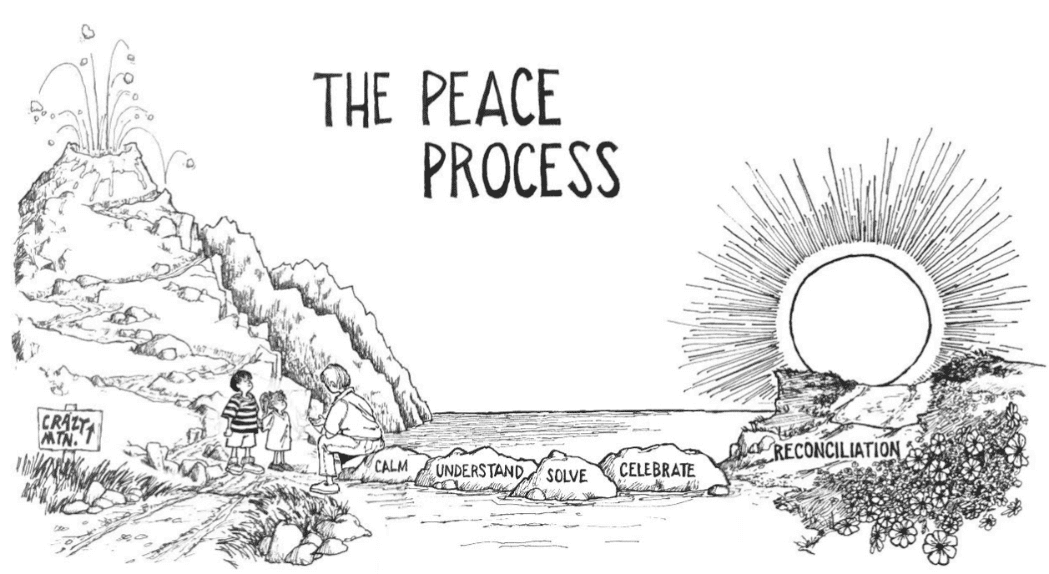 Curious if the online course is right for your small group?
Read how it impacted these small group leaders and group members.
"Thanks for all of your help the last few months and being accessible for questions. We are excited to provide a biblical life-changing parenting course to the parents in our group."
Jerry & Anne, small group leaders & parents of four
"It's been about a year since I went through this course with a small group. I'm so glad that we have on-going access! I find myself logging back in to review the videos and notes. It's been so helpful and encouraging!" 
Teresa, mom of four from Minneapolis
Ready to give up your job as referee?
Five sessions that will transform the way you think about conflict forever
The difference between the two options:
Anyone can sign up anytime.
Comments are encouraged.
There is a moderator supporting your experience.
Emails encourage students to complete that week's session.
Small Group Course
Groups can start anytime.
Commenting is turned off.
No course moderator, although you can always email us with questions. 
Same content
Same workbook is available for download
Group members all get forever access to the course videos to watch on their schedule. 
Signing Your Group Up Is Easy
Start Planning
As a group, decide on dates and times to meet and watch the videos together.
Register Your Group
Sign up and gain immediate access to the course online.
Transform Your Parenting Together
Support and encourage each other as you start implementing The Peace Process and celebrate the successes together!
Register Now and Receive:
Watch the course with your group. All you have to do is press play.
Direct your questions to us at any point.
Each of your group members will be able to catch up on a session they missed or go back to a video for review at any point by setting up their own account. Having their own account will also give them access to the many, extra resources we house online. 
If you find this course is not right for your group, simply contact us during your first month for a full refund.
Register Your Group
Multiple pricing options, based on the size of your group.
The pricing options above are suggestions. If this is out of range for the families you work with, contact us. 
More questions? We've got answers!
The course includes 5 sessions, so plan on meeting for 5 weeks. 
Each session includes 30 minutes of course content with discussion questions interspersed.
Depending on how your group is organized (how many members and how chatty they are) you can discuss in as little as 15 minutes and as long as 1 hour! 
If you only have 45 minutes, we'd suggest having group members watch course content individually and then use meeting time to discuss.
That is totally up to you! Here are some options:
Each group member can watch the course content ahead of time and come ready to discuss. 

The group can watch the course content and engage in discussion while they are all together. 

If group members are not in the same location, they can view course content and then "meet" virtually. 
When you register for a course we give you a certain number of licenses based on your purchase. Everyone in your group would have their own username/password and can access the videos on their own time. You can use the time together to watch and discuss, just discuss, or re-watch portions and discuss. Totally flexible!
Each household will receive their own individual access to the online course, many extra resources, and the BONUS videos. 
Also included with registration is access to the required workbook as a digital download. 
There IS homework, but more "try this at home and report back" rather than actual work/writing in a book. 
Group members can also access course content on their own for extra preparation or review.
When group leaders register they'll have easy access to the following:
Leader's Guide(digital download)

Marketing Material plus Style Guide if you want to customize your marketing efforts.

PDF of course workbook (digital download)
Immediately! Once you have registered, you have instant access to the material. 
You'll receive a customized coupon code for your group members to receive their access within 24 hours (48 hours on the weekend).
Yes! Fill out the contact us form and let us know you are interested in reviewing the course before purchasing. Once you register for your trial, you'll have access to the video content for 30 days.
Group Leader resources (leader's guide, style guide) will be available once you register your group. 
No problem! Sign up with the number you think might be participating. If that number grows, contact us and we'll work out the finances at that time.
10 households! Each household is one license. We can provide extra licenses (at no charge) if each household member wants their individual access.
Each of your group members will be able to catch up on a session they missed or go back to a video for review at any point by setting up their own account. Having their own account will give them access to the many extra resources we house online.
We ask that you register as a group rather than use your individual login. This way you will get all of the extra benefits of a group complete with leader resources. Each family will receive their own access at no extra charge. 
If finances are a struggle, we can work with your budget.
Our course content is heavily biblical but not so much so that it would be uncomfortable with someone who doesn't have a Christian faith background. We incorporate scripture throughout our material.
You can always fill out our contact us form and we will route it to someone on our team who can assist you.
You bet! You can sign up for our online courses with as few as 2 households, regardless of how you are connected (church, school, neighbors, family, etc).
Share this page with the person in your church who oversees small groups.
Yes! All of our courses are available for hearing impaired. Contact us to request a transcript, which can be read along while the video is playing.
We are able to provide certification that you registered and participated. You (or your board) would need to decide if it fits within your CEU guidelines.
We have pre-made ads as well as a style guide (so you can make your own ads) here. 
If you need help customizing an ad for your group, just let us know and we'll work with you on that! 
Lots of Flexibility
You can set your group up to take the course completely together or semi-virtually. The online videos and accompanying workbook provide all the content.
Need Help?
You're not alone! You have direct access to us. We are here to answer questions at any point. We've worked to make the course as simple to lead as possible. During the group sessions, you manage the play button, and facilitate the discussion times.
A Sacred Journey
It is a sacred journey to parent the children God has given us. You are making a huge investment in the lives of your group members, their children, and future generations.
We are excited to partner with you!
We are excited to partner with you as you lead others on this parenting journey. Questions? Contact us and we'll do our best to reply within 24 hours.