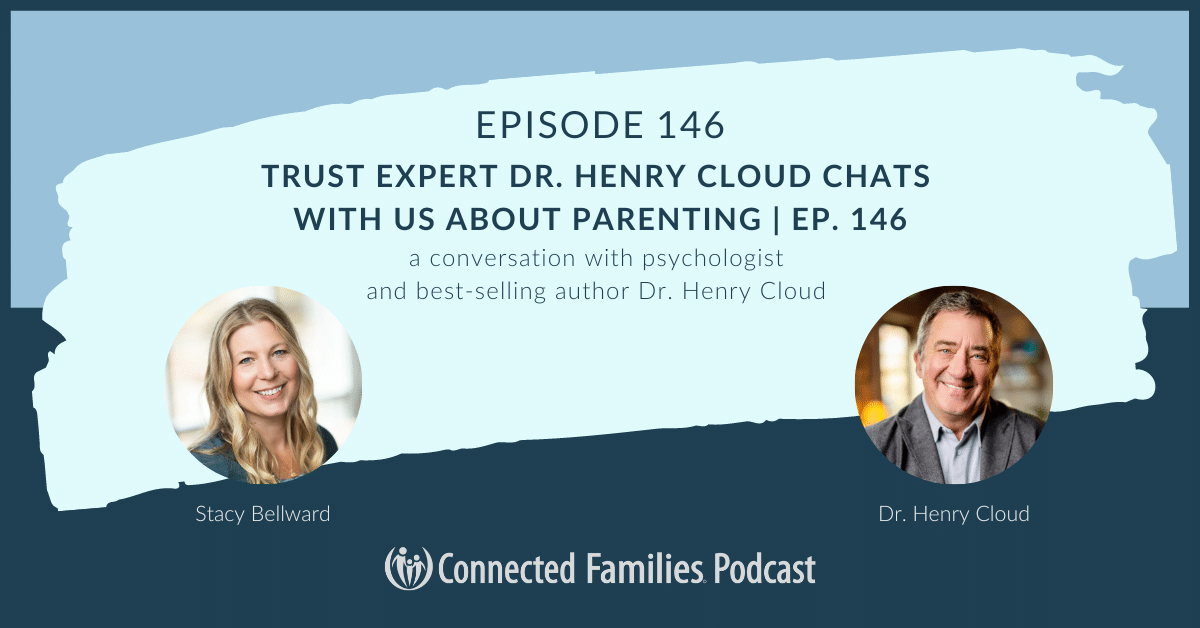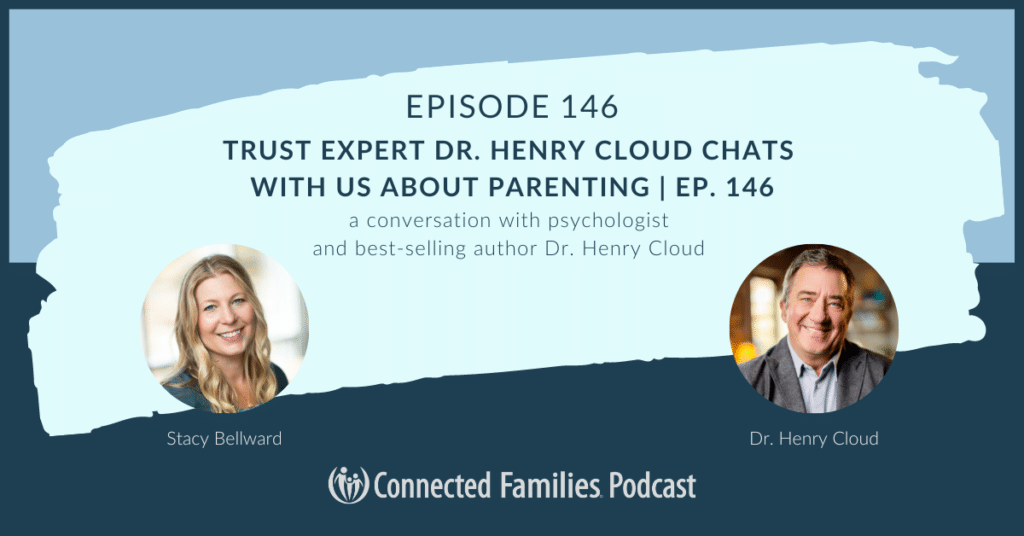 According to today's guest and trust expert, Dr. Henry Cloud, trust is fuel for all of life. Humans are hard-wired to trust, yet we still have to earn our children's trust over and over again. Trust is sometimes a challenge in our other relationships as well.
In today's show, Dr. Henry Cloud (psychologist and best-selling author) joins Stacy Bellward (podcast host) to discuss his latest book, Trust. Dr. Cloud shares about psychological safety and trust with plenty of real-life stories you'll relate to.
In this podcast you'll discover:
why parents have to earn their children's trust
a nuanced understanding of safety and how it applies to trust in parenting
ways that God is safe and how parents can follow His example
how to build trust even when relationships have challenges
the 5 essentials of trust and how to apply them
Thanks for listening to today's podcast. Check out our website for more resources to support your parenting, and don't forget to reach out if you have questions. We are a listener-supported podcast, so your donation fuels our work! It is our joy to walk the parenting journey with you as you parent your kids in God's grace and truth.
Mentioned in this podcast:
Guest Bio:
Dr. Henry Cloud is a clinical psychologist, pastor to pastors, and New York Times bestselling author. His 46 books, including the iconic Boundaries, have sold over 20 million copies worldwide. Throughout his storied career as a clinician, he started treatment centers, created breakthrough new models rooted in research, and has been a leading voice on issues of mental health and leadership on a global scale. Dr. Cloud lives in Los Angeles with his wife, Tori, and their two daughters, Olivia and Lucy. You can find all of his resources at drcloud.com and boundaries.me.
---
---
Podcast: Play in new window | Download | Embed