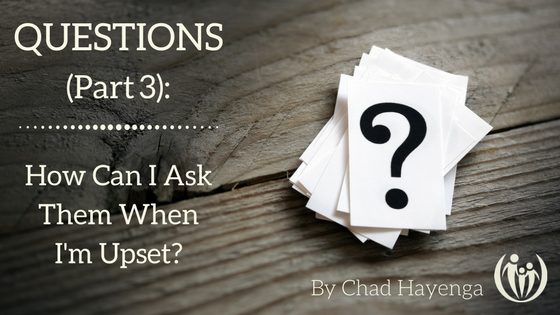 Teaching the art of asking good questions is a favorite goal in our daily work with parents. Why? Because we've learned that lectures and answers often shut kids down and build walls between parents and their kids, while good questions build wisdom, strengthen connection, and lead to kids taking more responsibility for their lives.
To illustrate this in real life, we've invited Joel and Amy to write about their journey to learn to ask good questions and build wisdom with their two teenage sons.
---
I remember the feeling of cluelessness one day when my husband and I were sitting in a session with our parent coach, Chad.
We'd been learning from Connected Families' resources about how to communicate to our two teenage sons that they were safe and loved. While we were growing and our hearts were changing, we still had many unsolved problems and felt stuck. After we described an issue with one of our sons during a coaching session, Chad asked, "How does your son feel about it?"
Dead silence. We were totally clueless. We said that we thought he felt a certain way, but really we had no idea. Then Chad asked, "Well, have you ever asked him?"