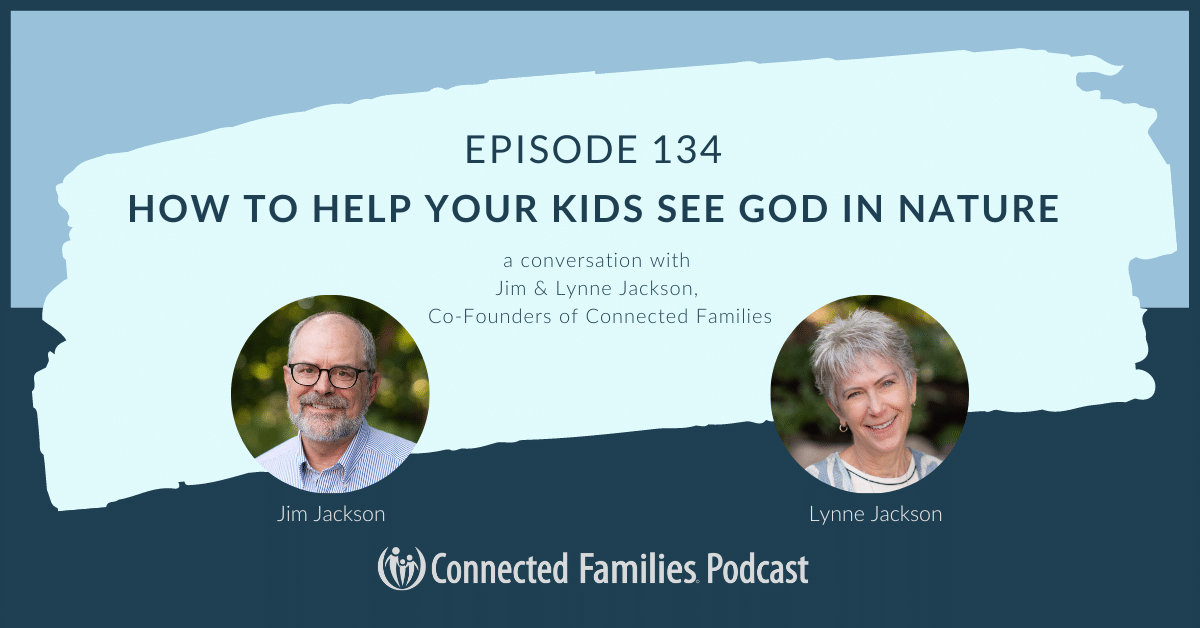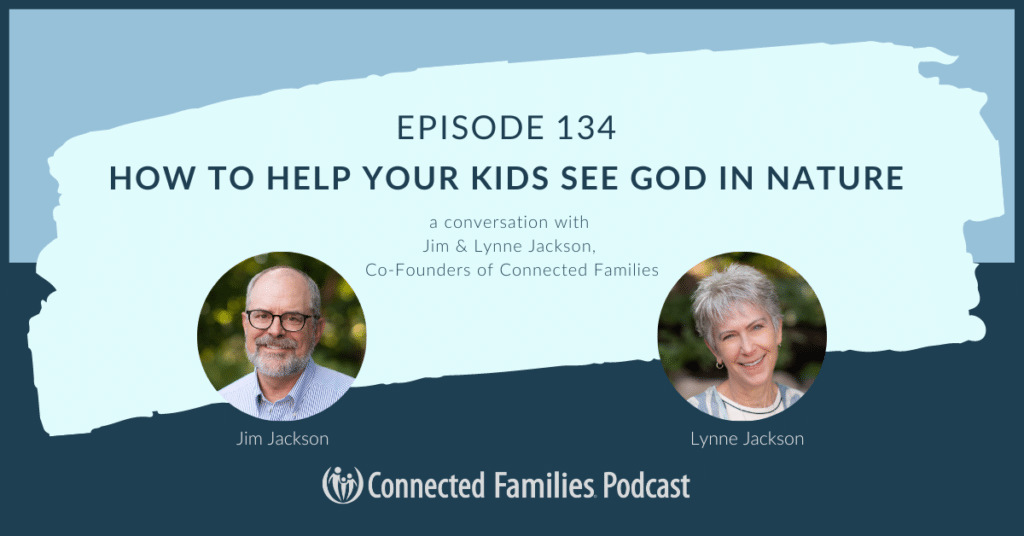 Let's get outside! No matter where you live (we have listeners all over the world!), getting outside is so good for so many reasons–for us and our kids. Sometimes getting outside means facing some challenges as well–poor weather, pesky insects, and even bad attitudes. It is possible to harness those challenges to build resilience, character, and memories in and with our kids.
In today's podcast, Jim and Lynne Jackson (Connected Families Co-Founders) join Stacy Bellward (podcast host) for a conversation about the rewards that await when you take your family outside. (You can even get them outside to help them see God in nature!) In Lynne's words, "It takes resilience on the part of parents and kids to get outside, but the benefits are huge–physically, emotionally, and spiritually."
In this podcast you'll discover:
the game-changing impact of the phrase, "I want to go outside."
ways you can model appreciating the outdoors for your kids
creative ideas to help your family be intentional about spending time in nature
that natural conversations about God happen when you are outside and may actually help kids see God in nature
that nature provides ample opportunities to grow resilience and character in our kids (and us!)
Thanks for listening to today's podcast. Check out our website for more resources to support your parenting, and don't forget to reach out if you have questions. We are a listener-supported podcast, so your donation fuels our work! It is our joy to walk the parenting journey with you as you parent your kids in God's grace and truth.
Mentioned in this podcast:
---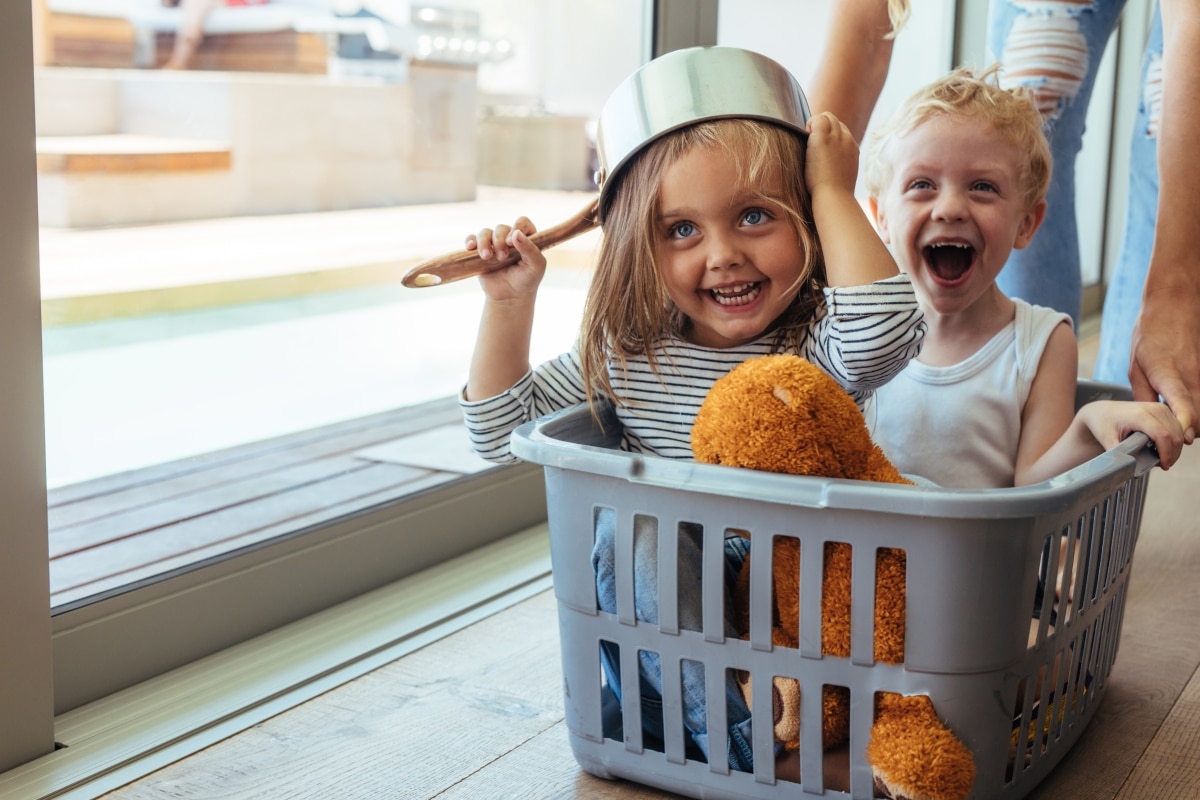 60 Ways to Get Kids Moving and Laughing
Fun movement helps keep everyone sane!
This list of over 60 ideas includes activities to calm angsty kids, as they also gain strength, balance, and coordination… all with a good dose of learning and laughter.
Podcast: Play in new window | Download | Embed