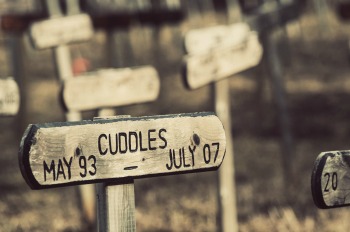 "Do you think we should tell the kids what really happened? What they don't know won't hurt them, right?"
Recently we received these questions when a parent accidentally ran over the sleeping, aging old family cat. What would you say if they asked you?
I'm wondering if you can help me with an immediate issue. Our dear friends have a 10 year old son & 8 year old daughter. They also had a 14 year old beloved cat until this morning – One of the parents accidentally ran over Ginger (she was sleeping under the car) this morning while leaving for work. The children were asleep so did not see any of this.
One parent thinks they should not ever tell the children that they ran over the cat, and that it died of natural causes. The other parent is conflicted about not being open, but also doesn't want to lay this on the children. What would you recommend in this situation? As of now, the children know the cat died, but nothing about the accident.