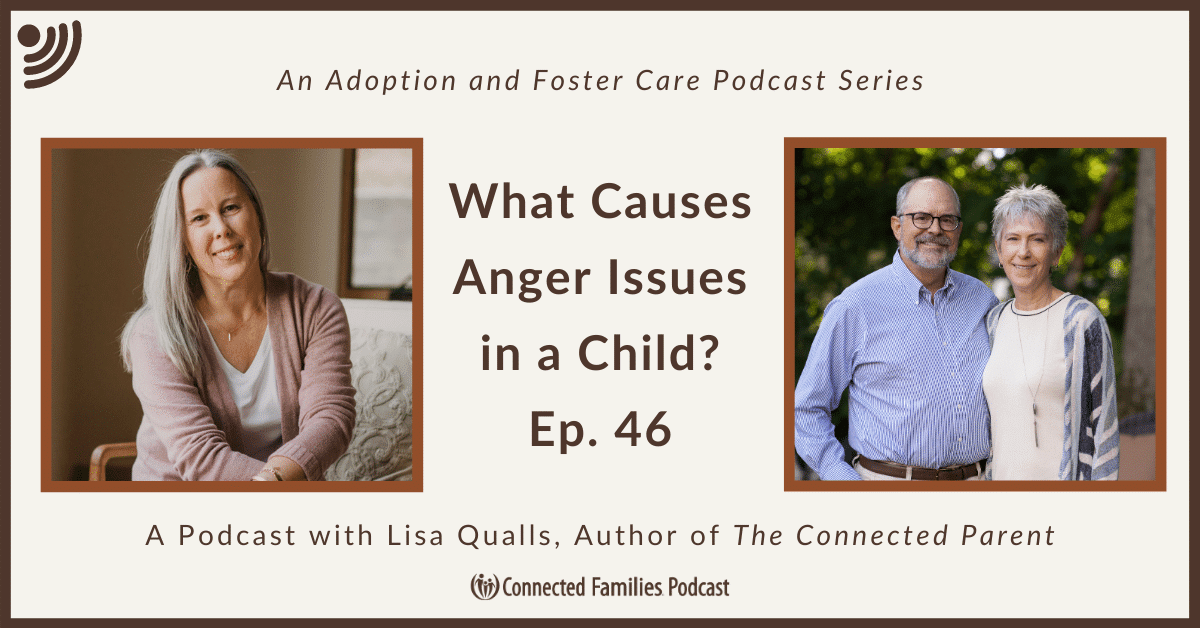 What do you do when your child gets angry? What causes anger issues in a child? When kids respond with angry, aggressive behavior, stress and fear are often the underlying emotions. Children who have experienced trauma often react with heightened fear responses.
In this podcast episode, Jim and Lynne Jackson, co-founders of Connected Families, continue their conversation with Lisa Qualls about parenting kids from hard places. Lisa is the co-author, together with the late Dr. Karyn Purvis, of The Connected Parent: Real-Life Strategies for Building Trust and Attachment. In today's episode, they talk about the importance of nurture to connect, attach, and create safety with your child.
"When we nurture a child we are really disarming that fear response. We're bringing them into a calm space where they feel and know that they are precious and loved." -Lisa Qualls
As parents, we can learn to understand our child's fear and how it affects their body. With some basic tools and preparation, you can work to get ahead of your child's needs and help them avoid a heightened state of fear. You can bring regulation and calm to your child through thoughtful nurture: bringing them close and meeting their needs.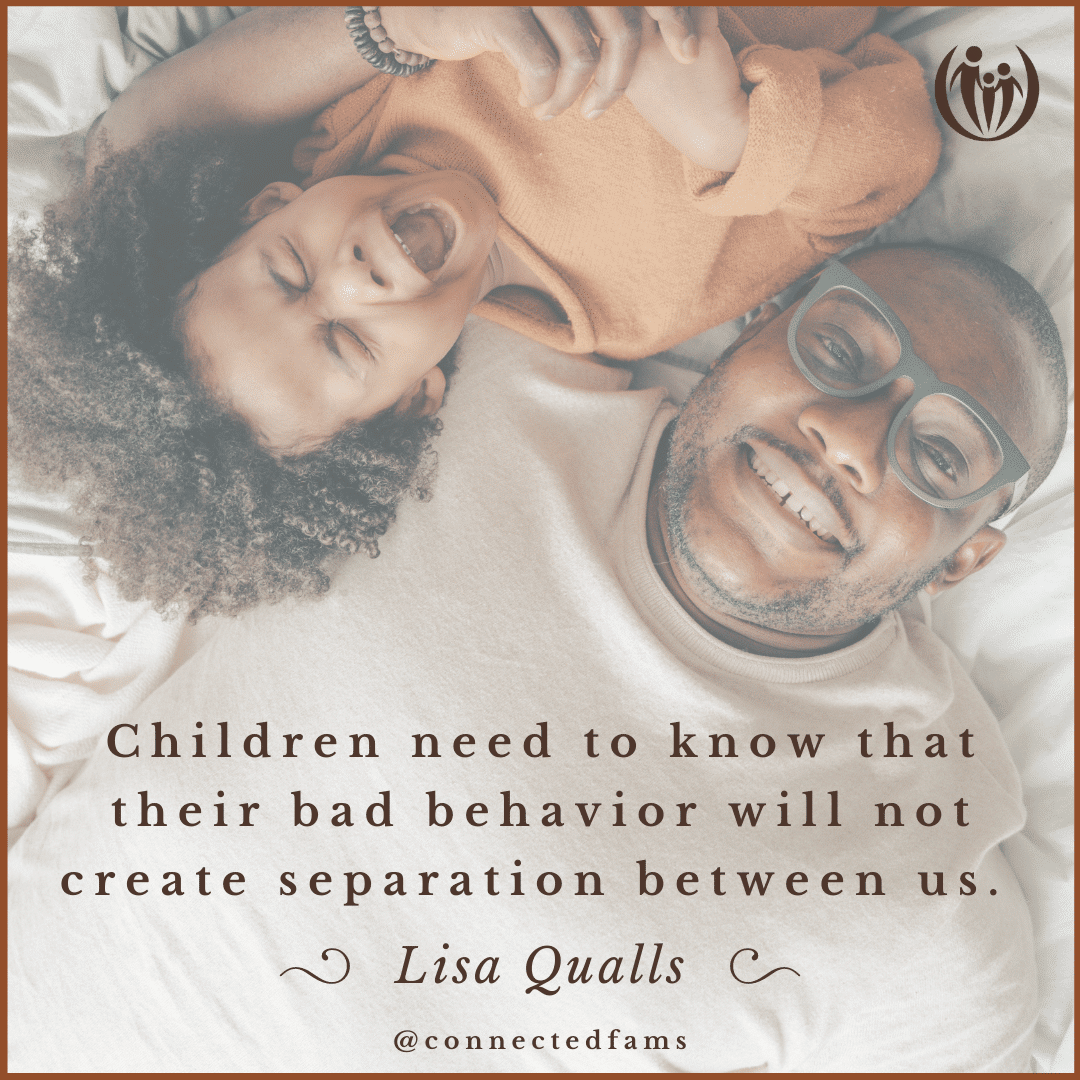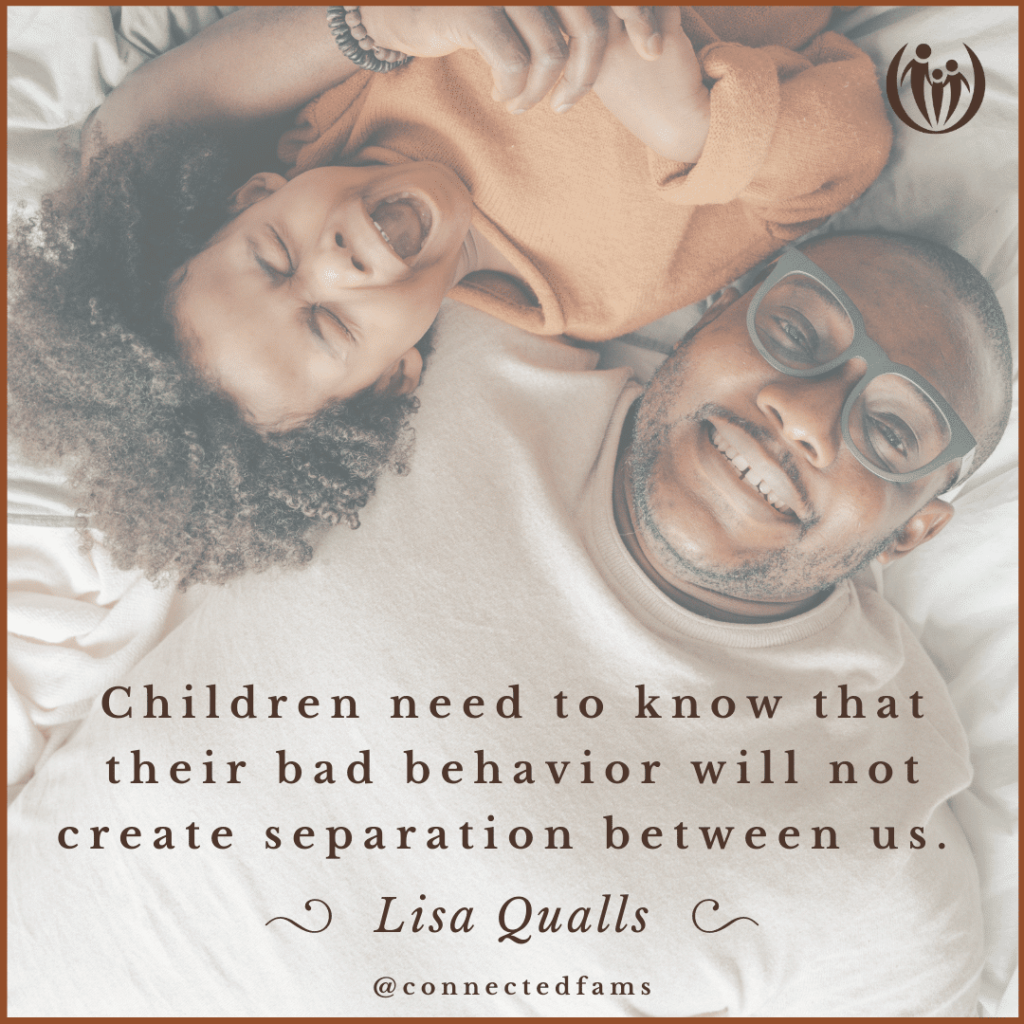 In this episode you will:
Hear practical ways to nurture your child, even when they are angry.
Learn how cortisol affects your child's body.
Discover tools to meet kids' sensory needs.
Learn how to disarm fear and meet the physical need.
Mentioned in this episode:
The Connected Parent: Real-Life Strategies for Building Trust and Attachment
Karyn Purvis Institute of Child Development
"One Thankful Mom" – Lisa Qualls' website
The Adoption Connection – Lisa Qualls' podcast
Connected Families Comprehensive Sensory Activities List
50 Self-Regulation Activities to Empower Your Child to Calm
---
Download our FREE in-depth ebook Helping Kids With Anger. It will provide thoughtful insights and creative ideas to help your struggling child.
Related Posts
Podcast: Play in new window | Download | Embed