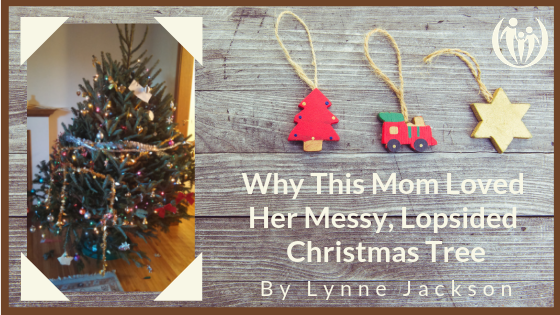 While this "creative" design might have your fingers itching to straighten those dangling garlands, the mom whose tree it is decided she liked it how it was. Why? It was decorated by her children, a 2-year-old, a 4-year-old, and a 6-year-old.
Her decision might seem a little strange at first — after all, decorating can be a team effort, and parents can be on the team to make the house look presentable, right?
But ponder this: What message are the parents communicating to their children by NOT re-decorating this lopsided tree to a more sophisticated style?
"What matters is not how things look, but the heart behind it."
"You and your creativity are more important than my style of decorating."
"I'm enjoying this stage of life with you, just the way you are."
Cultivating an attitude of loving our kids no matter what — even when their decorating is a little less than picture-perfect — in fact, ESPECIALLY then — is one of the best gifts you can give them this Christmas.
Sign up below to receive a weekly dose of encouragement straight to your inbox!