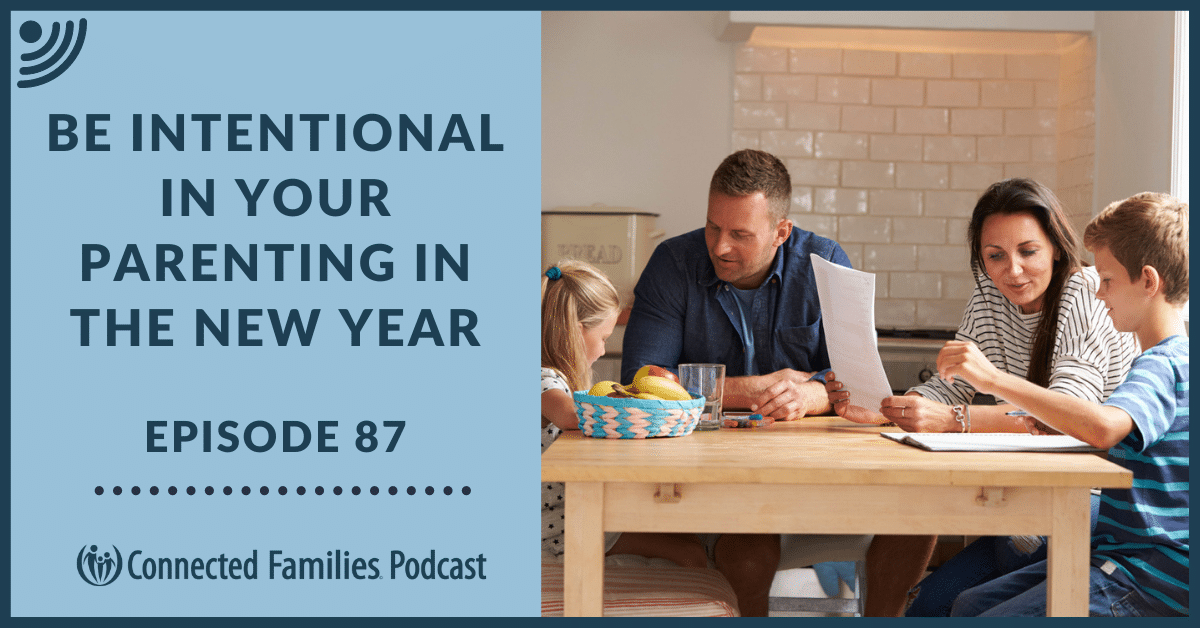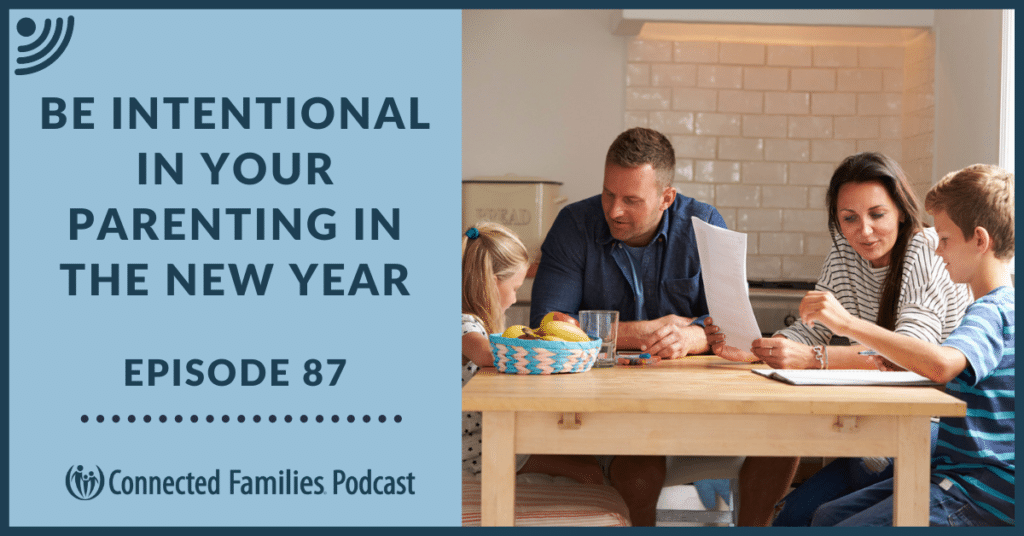 What do you do when you know you want something to be different in your family this year? Do you ever wonder if there is a more gracious and meaningful way to approach the new year, for you and your kids? How can you be more intentional in your parenting in the new year?
If you are overwhelmed with all that hasn't worked, and are looking for something different for your family, this is the podcast to help you gently usher in 2022 with hope for real and meaningful growth.
In today's podcast, Stacy Bellward (podcast host) and Chad Hayenga (Licensed Marriage and Family Therapist and Connected Families Coach) share a super practical tool, and a new perspective on creating goals and intentions for the new year. Not just worn-out resolutions, but a broader vision that could transform both you and your family one step and one day at a time. You can help your kids steward their time and their capabilities to create a growth mindset* with gracious questions such as:
What is your goal?
Why is it important to you?
What will it take to achieve your goal?
To achieve your goal, what steps can you control?
You can create a safe and connected atmosphere to have a vision-casting conversation with your kids, and invite God to do immeasurably more than we ask or imagine!
*Growth mindset is a term originally coined by Child Psychologist Carol Dweck and popularized by numerous authors. Our use of the term is most closely informed by her work.
In this podcast, you'll also discover:
how to use a "life/growth wheel" (mentioned by Stacy) in practical ways, with kids of all ages, to coach and support your kids in building wisdom and responsibility
the importance of assessing your (and your child's) connection to God, to each other, and to your purpose in this world as you explore: What do I want life to look like a year from now?
the power of celebration in connecting with your child and building momentum for their success
helpful steps to avoid the pitfalls that can bring shame and tension in conversations with your kids about their goals
Mentioned in this podcast:
Do you and your family have goals for the new year? What did you find helpful in this podcast? We'd love to hear from you and connect with you as we all start a new year together! Leave a comment and let us know. Or contact us, we are here to help!
---
What are your parenting strengths?
You've got them. Knowing your strengths will help you become the best parent you can be. Knowing your parenting challenges is useful information too. Take our FREE ASSESSMENT.
Podcast: Play in new window | Download | Embed