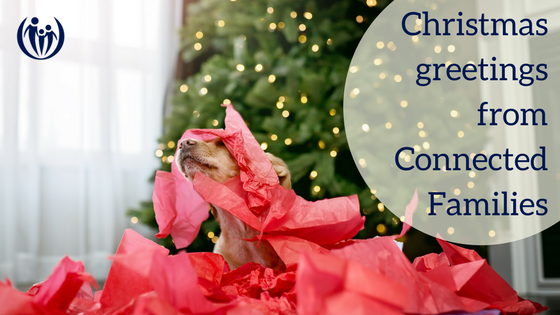 Messes. You're likely surrounded by a bunch of them. Piles of dishes in the kitchen. Wrapping paper on the floor. Tired and over-sugared children. Stressed relationships. Just like parenting, Christmas is both messy, and beautiful.
Today we celebrate Jesus coming into our messy, beautiful world. To meet us exactly where we are and to draw us into a relationship with God, our heavenly Father.
At Connected Families, we strive every day to meet parents exactly where they are in their parenting journey. To meet them in the mess. To encourage, to challenge. To celebrate and see the beauty in even the smallest parenting successes.
Our deepest heart's desire is for parents to embrace God's grace so they can pass that grace onto their children in the messiest of messes. And then, prayerfully, kids will be attracted to a relationship with Christ as they see their parents living out their faith in the messes and the beauty of daily life.
Whether you've been following Connected Families for years or are new to our mailing list (welcome!) we are honored to join you in your parenting journey. We wish you and your loved ones a beautiful Christmas celebration.
Jim and Lynne Jackson
Co-founders
Connected Families
Related Posts