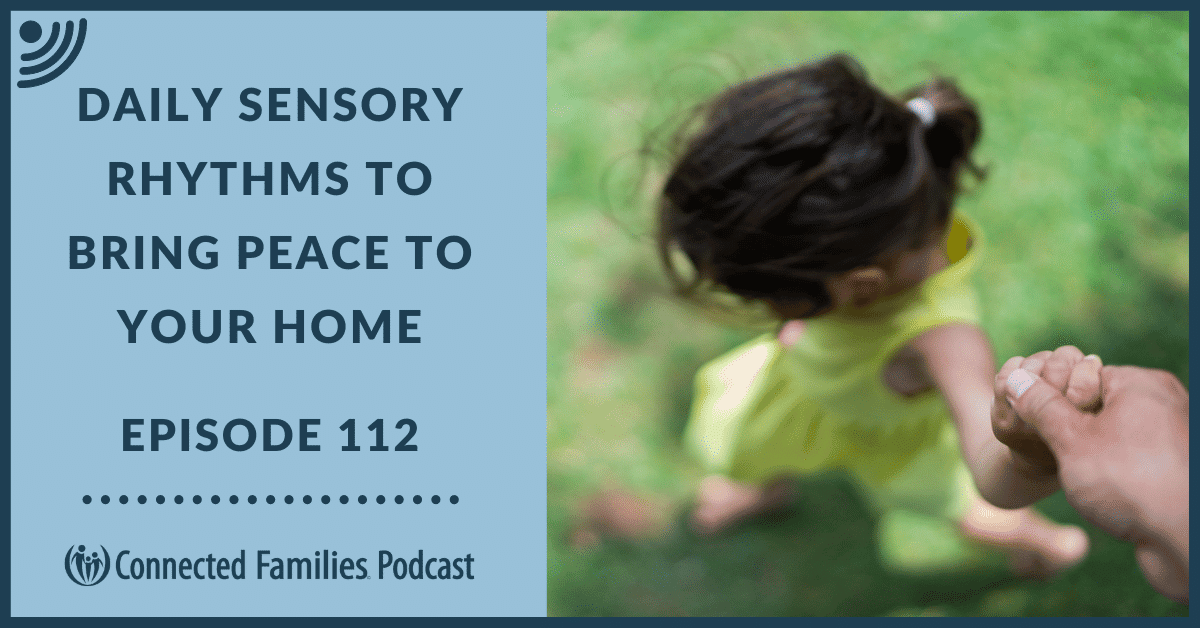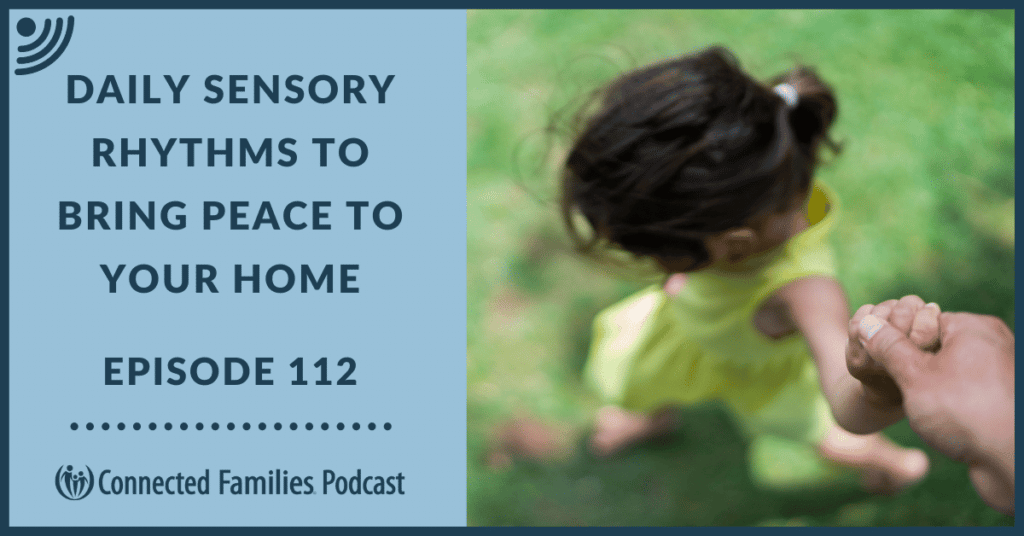 Your child is done with school (or preschool) for the day and instead of relaxing, you're now navigating meltdown after meltdown. Why do the strategies that worked with one child fall flat with another? Do you find yourself wondering, "Will it always be this way?"
In today's podcast, Lynne Jackson (Occupational Therapist and Connected Families Co-Founder), and Amy Nyvall (seasoned mom and past coaching client) join Stacy Bellward (podcast host) to share ideas on how daily sensory rhythms can bring down the chaos and cultivate more peace in your home. Through Amy's story, you'll learn how daily rhythms that incorporate sensory activities will often help your child avoid meltdowns and reestablish calm in moments of chaos.
In this podcast you'll discover:
how to find calm and clarity as a parent to guide your family to take the next step
ideas to schedule your day to create a culture of peace in your home
ideas to help equip your family through the challenges of mornings, dinner time, and quiet time
activities to try when everybody feels off (one even includes chocolate!)
We hope that you have been encouraged by today's podcast, and we look forward to getting to know you. Please check out our website, and don't forget to reach out if you need help. It is a joy to be able to walk with you as you parent your kids in God's grace and truth!
Mentioned in this podcast:
Sensitive & Intense Kids online course – Coming Early 2023!
7 Practical Calming Strategies for Kids-FREE online course (this includes the video of Amy's husband doing the burrito roll with kids)
Guest Bio:
Amy and her husband Andrew have been married for 16 years and live among the fir trees outside Portland, Oregon. They enjoy outdoor adventures as much as possible and have a blast homeschooling their three intensely creative, adventurous, and active children. In her spare time, you'll find Amy encouraging moms and homeschoolers, learning alongside the kids, or slipping away to read from a stack of her own books. Amy is passionate about creating a family culture that equips our children to be prepared to serve the Lord in the days ahead.
---
Podcast: Play in new window | Download | Embed