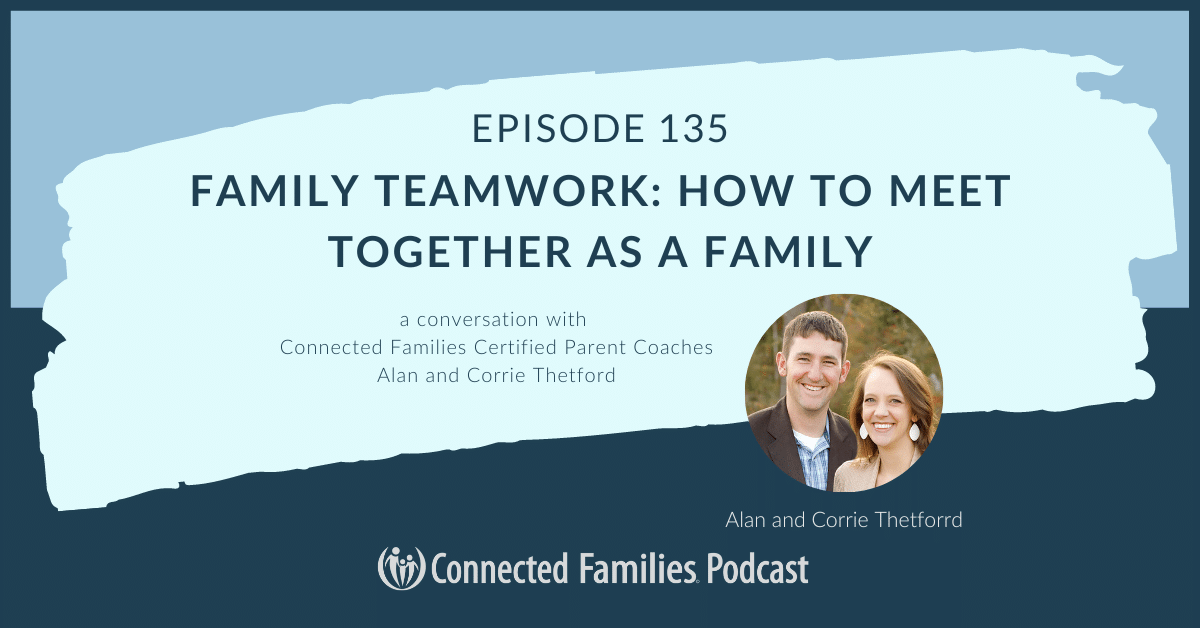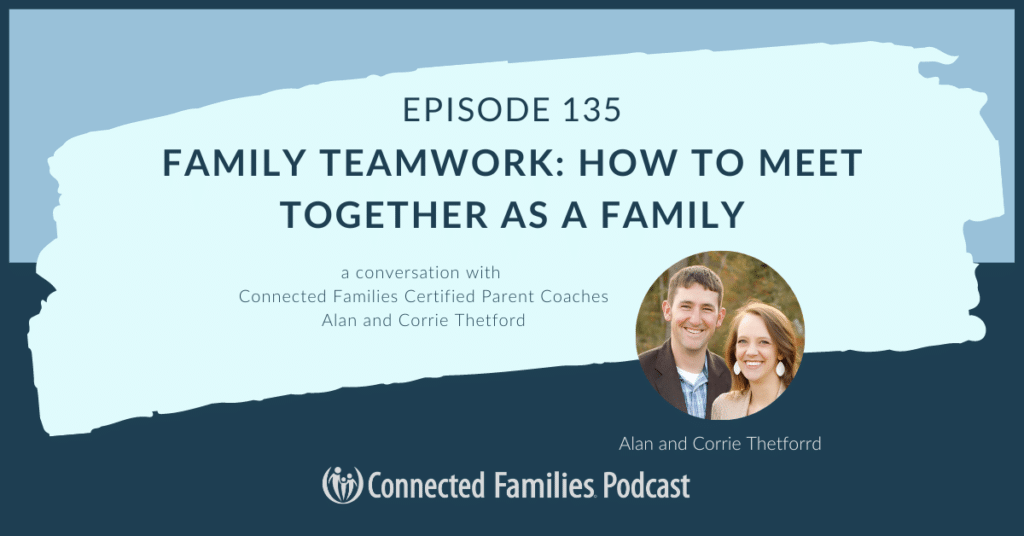 Imagine your family working together to solve problems. Sounds amazing, right? But how do you get there? Busy schedules and personality differences can make "working together" seem like a big challenge. Thankfully, you can develop a practice to pull everyone together, have fun, and build wisdom.
In today's podcast, Corrie and Alan Thetford (Connected Families Certified Parent Coaches) join Stacy Bellward (podcast host) for a conversation about the positive impacts of family meetings. The discussion offers real-life examples and practical steps for family meetings with kids of any age (think toddlers to college students!).
In this podcast you'll discover:
the many reasons why family meetings are a big win
how to set a light-hearted and fun tone for a family meeting and focus on connection
four steps to solve a problem using family teamwork
that family meetings are a safe, predictable place to practice for real-life situations and scenarios your kids may encounter
wisdom for replacing nagging with curious questions
Thanks for listening to today's podcast. Check out our website for more resources to support your parenting, and don't forget to reach out if you have questions. We are a listener-supported podcast, so your donation fuels our work! It is our joy to walk the parenting journey with you as you parent your kids in God's grace and truth.
Mentioned in this podcast:
Guest Bio:
Corrie and Alan Thetford have four children and are Connected Families Certified Parent Coaches as well as instructors for CF coaches-in-training. They are passionate about multiplying the gospel by helping families transform power struggles and conflicts into opportunities for gospel messages.
---
Podcast: Play in new window | Download | Embed