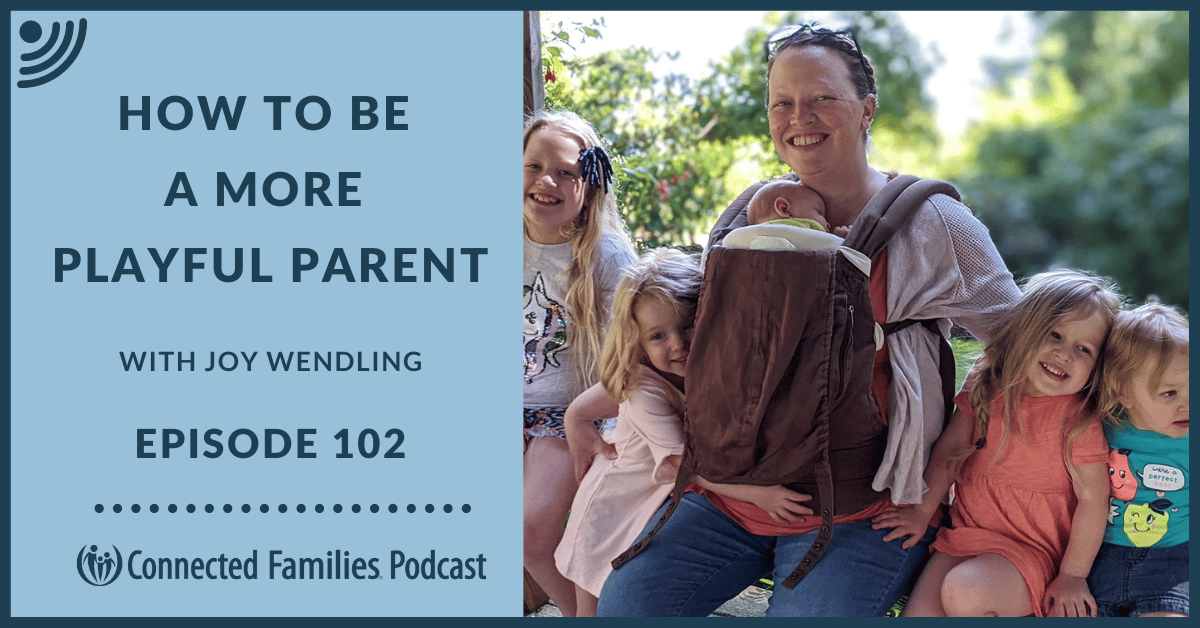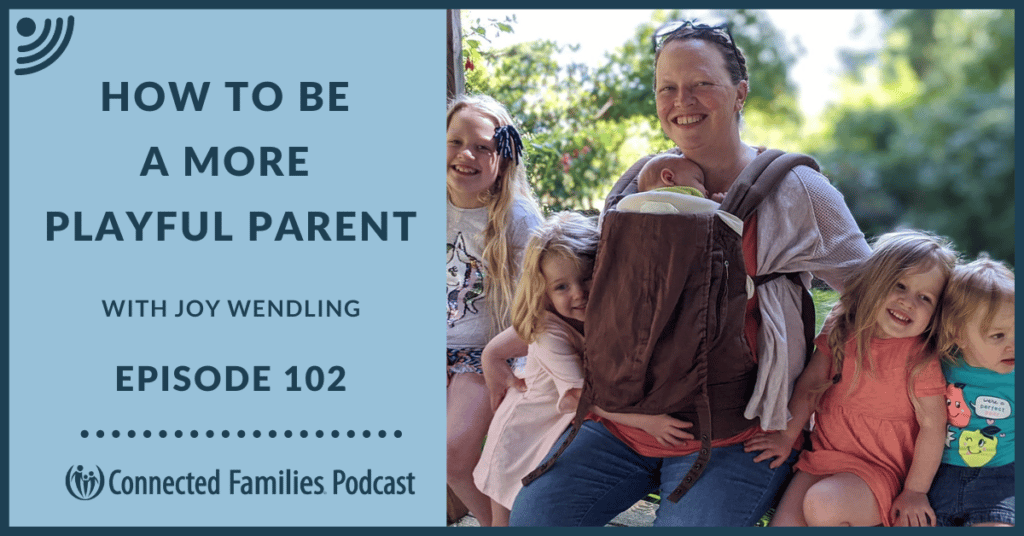 Sometimes parenting can feel like one big list of things you have to get done. It can be so hard to switch gears from the many demands of being a parent to having joyful and playful time with your kiddos!
Yet research shows that playfulness brings connection and communicates in a language that helps kids learn! Playful parenting is an important part of every level of the Connected Families Framework.
Intentional parent/child play can:
calm your child's brain and yours
provide opportunities to teach skills
enable problem-solving capability
reach kids who are struggling
communicate to your child, "I enjoy you!"
Sounds great, right? So how do we get there?
In this podcast, Stacy Bellward (podcast host) is joined by Lynne Jackson (Co-Founder of Connected Families, Occupational Therapist) and Joy Wendling (Connected Families Certified Parent Coach) to discuss the vital role that play contributes to a connected relationship between you and your kids. Tune in as they talk about how you can invite your kids to cooperate through play, and keep the long-term goal of connection, while also teaching important skills for the moment.
From both a scientific and a biblical standpoint, play is a vital part of speaking your child's language. It is a pivotal way kids learn! The language of play creates an atmosphere of emotional safety where you can diffuse conflict and invite joy and connection.
In this podcast, you'll learn:
what the Bible says about play–it might surprise you!
the brain science of why playful parenting creates connection and invites cooperation
practical ways to make it happen in everyday routines (like trying to get your kids out the door!)
how to tune into your family's unique personalities to discover what playful connection looks like
Has this podcast been helpful to you? If so, could you please rate and review so others can find us more easily? We want to share the message of hope and connection with as many parents as possible!
Mentioned in this podcast:
Guest Bio
Joy Wendling is a wife, mama to 5 girls ages 1 – 9, and play advocate. She lives in the beautiful Pacific Northwest where she has served in children's, youth, and family ministries and in Christian Early Childhood Education. In 2016, she earned her Master's in Youth, Family, and Culture from Fuller Theological Seminary. Though her primary ministry is to her family now, she loves to serve other families through Connected Families Certified Parent Coaching, and her podcast Playfully Faithful Parenting. You can connect with Joy on her website createdtoplay.com, and on Instagram instagram.com/createdtoplay, and Facebook facebook.com/created2play. Or you can email her at [email protected].
---
Podcast: Play in new window | Download | Embed