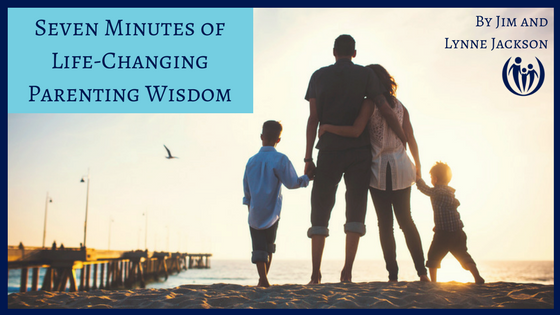 When it comes to raising your kids, we know how frustrating it can be to put your whole heart into it over the years and continue seeing the same issues, the same misbehavior, the same fights, repeat themselves over and over again.
You read as many parenting books as you can get your hands on. You stay up sometimes for hours researching articles on the internet. You give it everything you have. And yet, the same issues keep popping up. And sometimes all you can do is snap:
"Stop that right now — or you're grounded!"
"You can't talk to me that way — go to your room!"
"Give me that toy — you won't see it again till next week!"
We get it. We all want our kids to behave wisely… but in trying to help them toward that goal, sometimes we instead get caught in a spiral of angry behavior management.
Over the years, we've learned a different way to approach misbehavior and parenting — an approach that is full of God's grace and truth for parents and kids.
We dig deeper into this approach in our online course — but whether you take the course or not, we want to share these powerful principles with you now. Take a look:
To help parents all over the world learn to communicate these messages — "You are SAFE," "You are LOVED," "You are GOD'S WORKMANSHIP," and "You are RESPONSIBLE" — to their children, we've developed an online course called "Discipline that Connects."
Want to learn more about these concepts? Download our one hour recording of a Discipline That Connects workshop.