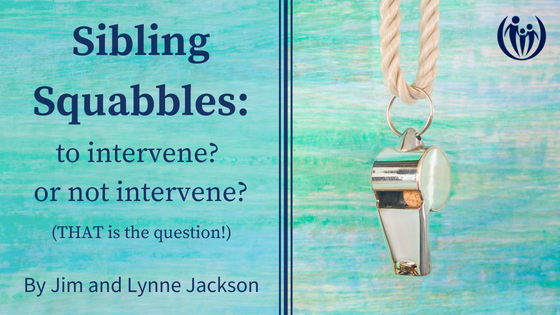 They're at it again. You can hear them in the next room and you want it to stop. Now. Your children are having a heated debate that seems to be escalating by the minute. Should you intervene or should you let them fight it out?
As parents we all long for our kids to get along and be friends, but their fighting can seem to be a constant negative and never-ending cycle. In our decades of coaching and teaching parents (and raising our own squabbling crew!), we have found a few guiding principles to help you as you steer your kids towards peace and connection at home.   
Only intervene when it is obviously necessary
.
The temptation for many parents, when they hear their children in conflict, is to intervene quickly and make it stop. You want quiet. You want peace. You have things to do and you don't have time for this! However – when we intervene too soon or too often we are cheating our children out of a great opportunity to learn lifelong negotiation and peacemaking skills. These clashes when they are young help equip our kids with the necessary skills they will need to use in the future when they disagree with a co-worker or friend or are engaged in what seems like the hundredth "debate" they are having with a spouse.
WHEN, then, is it "obviously necessary"?