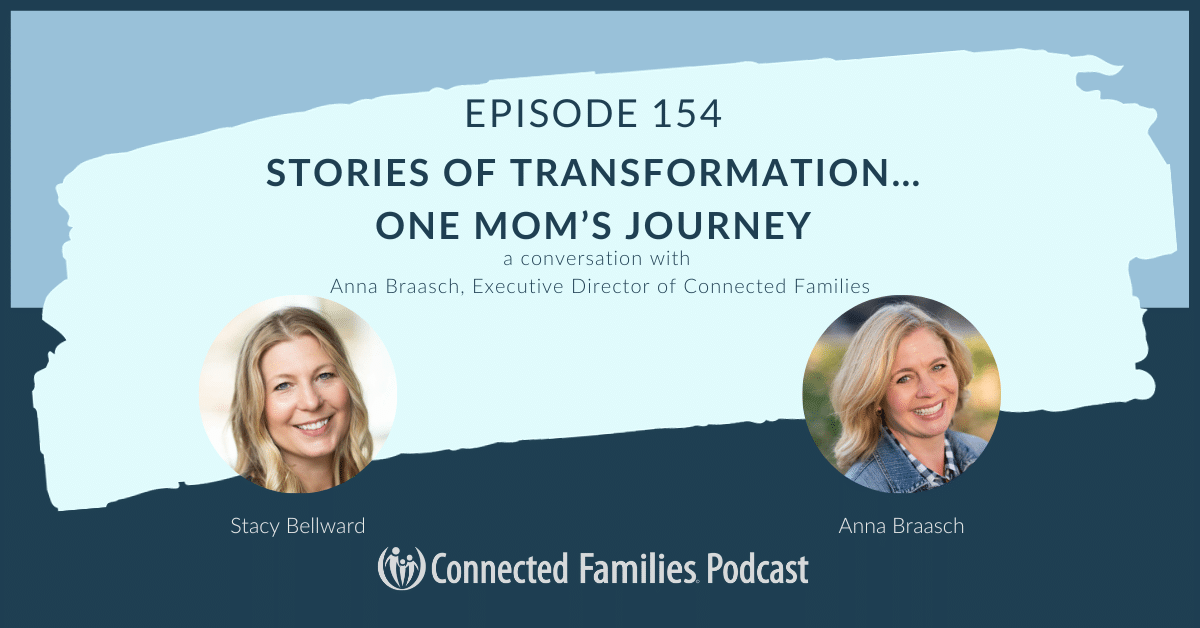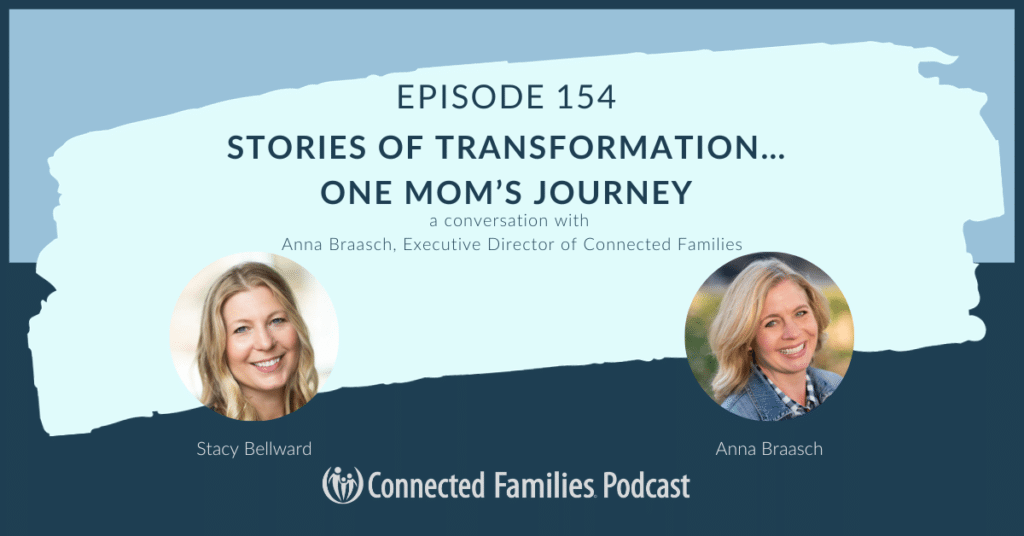 Listen as we chat with Anna Braasch about finding hope through the Connected Families Framework.
Do you remember when a friend introduced you to Connected Families? Or, maybe you are brand new to Connected Families' resources–we're so glad you found us. Regardless of when you found us and how familiar you are with the Framework, today's podcast will likely resonate with you.
Today, Connected Families Executive Director, Anna Braasch, shares her story of finding hope through the Connected Families Framework. Anna candidly talks about her struggles as a young mom and how finding Connected Families' resources changed her relationship with Christ and her approach to parenting. Anna also shares about Connected Families' vision for the future and how you can get involved.
In this podcast you'll discover:
one mom's journey to hope (there were bumps along the way!)
that transformation in your family may be slow, but it is worth the effort
Connected Families' three-year vision
how you can join the Donor Team to help support transformation in families
Thanks for listening to today's podcast. Check out our website for more resources to support your parenting, and don't forget to reach out if you have questions. We are a listener-supported podcast, so your donation fuels our work! It is our joy to walk the parenting journey with you as you parent your kids in God's grace and truth.
Mentioned in this podcast:
---
Podcast: Play in new window | Download | Embed