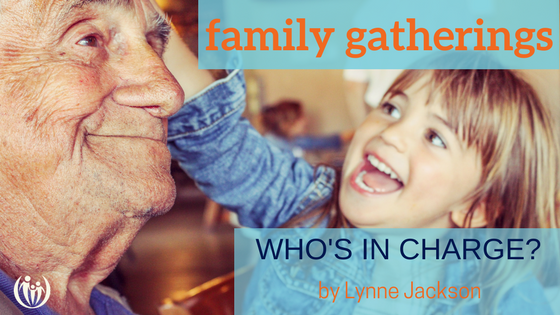 Large family holiday gatherings can be tough for lots of reasons. Over-stimulated, over-sugared,  over-excited and under-slept kids are simply going to struggle. But there may also be some relational dynamics that complicate things when you all get together. See if you relate to this pattern:
You feel anxious around the watchful, possibly

critical eye of parents or other relatives

.

You work harder to keep kids in line and are tougher on them than usual.

Your kids (who are already extra stressed) sense your angst and act up

more

.

Gramma or Grampa (or others) intervene to keep youngsters in line, with good intentions but unhelpful strategies.

You feel embarrassed, undermined, and maybe frustrated or resentful.

Kids watch the power struggle between the adults and are left feeling more stressed and insecure than ever.

Repeat.
Is the holiday stew smelling rotten yet? If so, this post is for you.