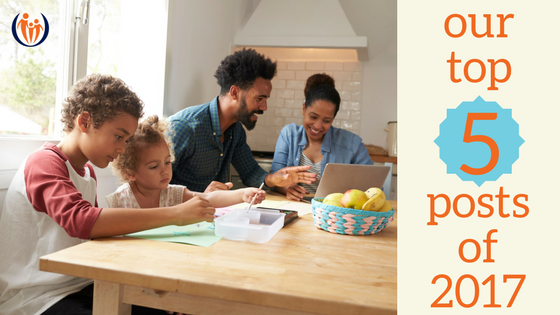 Every day, the staff of Connected Families goes to work, seeking the wisdom of God, and shaping our resources to fit what we think our readers, parents like you, need most. We spend hours writing, editing, and discussing our content, making sure we do our best to communicate God's grace and truth for families. At the end of the day, we hear from you through comments on our social media feeds, or through email responses, but we don't know for sure what lands most until the end of the year when we take a look at our stats.
What did parents of 2017 find most relevant for their family? What parenting resources were they frequently seeking out on the internet? The algorithms have been crunched, and below are the top five blog posts clicked most often in 2017 in descending order. Which one resonates most for you? We'd love to hear!
And then, share your favorite article with your friends or parenting groups you are part of! Our marketing dollars are limited, and word of mouth is simply the best!
5. Six Practical Tips to Tame Your Temper
4. Intense Kids: The Essential First Step in Responding to Big Emotions
3. Helping Kids with their Anger: A creative activity to reduce outbursts and prepare kids for healthy relationships
2. Should We Demand Immediate Obedience?