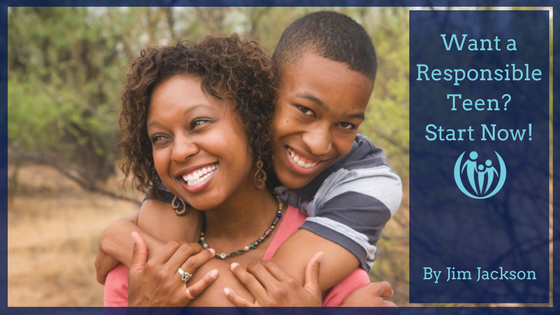 I just watched a video from a youth ministry leader. He intentionally stated one reason it's so hard to relate to teens, and unintentionally stated the real reason.
His intended explanation is that teens are hard to relate to because of the big relational changes that happen as kids move toward independence. The authoritative style of parenting — "you say no and the child doesn't argue"– used with young kids no longer works, so a new form of relational influence must be learned. More listening and negotiation is needed to empower teens toward independence.
He's right to say that the authoritative parenting used with young kids contributes to the problem. But he's wrong to brush over it as if it's expected to be this sort of parent with young kids.
He's right about the importance of relational influence. But he's wrong to say that we should wait until kids are teens to learn to have relational influence.
If parents learned with their young kids to use relational influence rather than quick and efficient authoritative methods, many of the assumed problems this ministry leader addresses could be altogether avoided.
The real reason it's so hard for parents to get along with their teens is that parents work harder on the authoritative part of parenting their young kids (because it's expedient) than they do on the relational part. The authoritative way of parenting, and the subtle messages that accompany it, become habit. If the stuff we do with young kids — the stuff we make a habit of doing — won't work with them when they're older, then let's rethink how we parent our younger kids.
If your kids are older and it's already hard, the first step is inward. You'll need to address your old habits and even confess them as wrong to your kids. It's a step of humility. It's a step of unlearning all the old bad habits and relearning new ones.In short, if you're a parent of youngsters, do the hard work now to be relational and reasonable with your kids. Explain your mandates well and invite dialogue early and often. Give more choices instead of black and white mandates. Teach wisdom. Ask more questions and give fewer answers.
We're here to help you learn new habits whether your kids are young or in their teens. Check out our blog posts for more help and ideas (scroll down to low right corner for topics or search at top right corner).
And if you want a little more personal help, please consider contacting us about parent coaching.