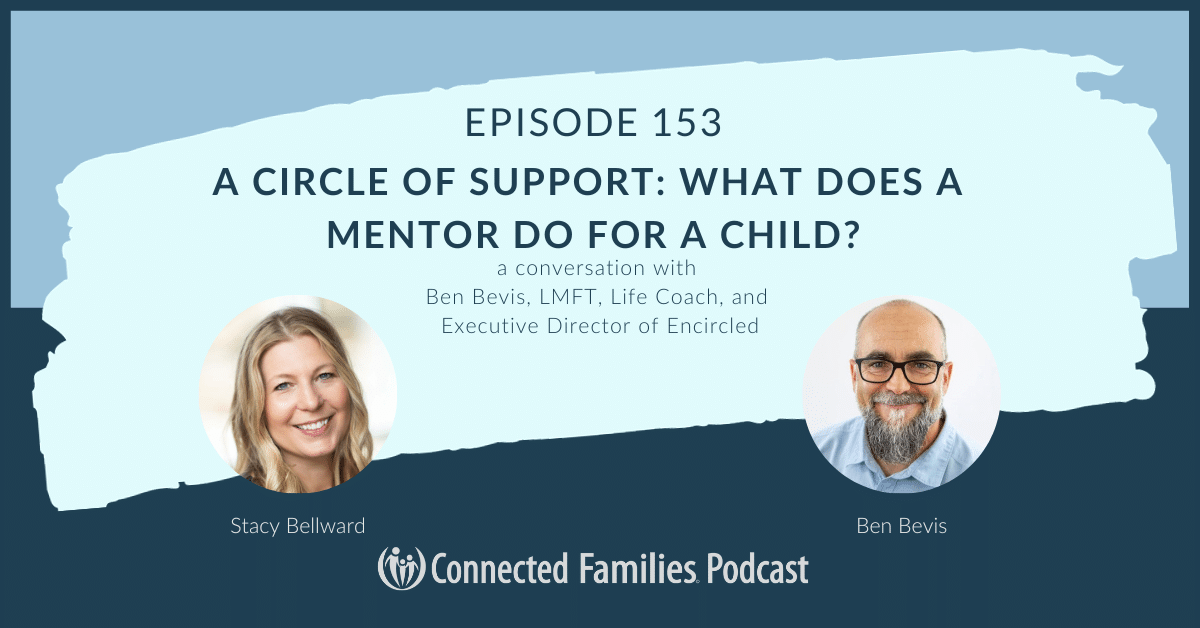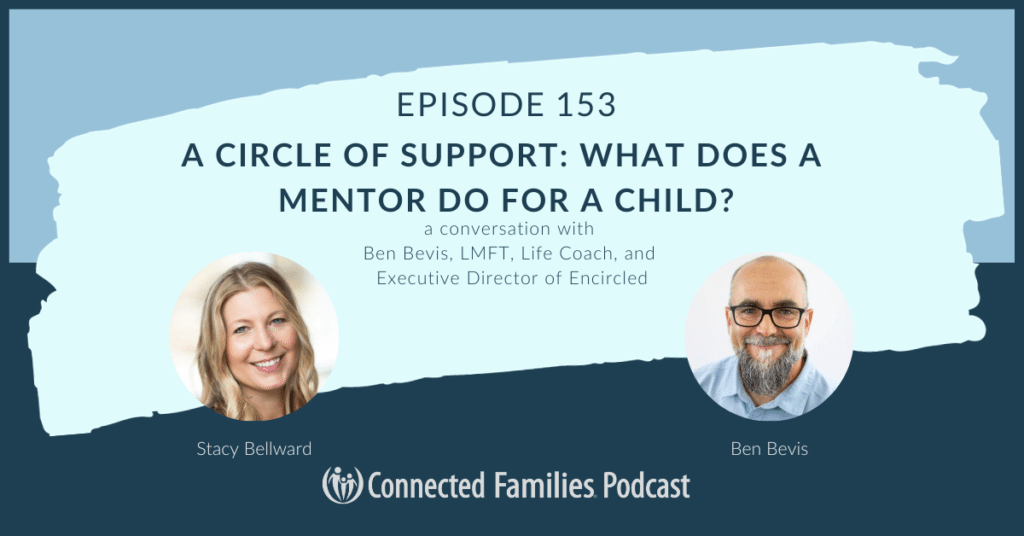 Here at Connected Families, we often talk about how you can pass your faith on to your kids. Have you thought about how you can help sustain your child's faith into their adult years? Research reveals that 60 percent of teens who have faith in high school will leave their faith by the time they are 30 years old. Thankfully, this does not have to be the case if you take proactive steps as your children grow.
In today's podcast, Ben Bevis (Executive Director of Encircled) joins Stacy Bellward (podcast host) to share what a mentor can do for a child. Ben introduces resources for parents, youth workers, and even grandparents to support a young person's faith, purpose, and calling from early childhood through their young adult years. You'll be encouraged and inspired to support sustaining faith in your family today.
In this podcast you'll discover:
what mentorship can look like at different ages
how to build a circle of support around your child
the impact that 5 intentional adults can have in the life of a young adult
things you can do at any age to notice and develop your child's unique giftings
resources to guide you or your community in developing mentor circles
Thanks for listening to today's podcast. Check out our website for more resources to support your parenting, and don't forget to reach out if you have questions. We are a listener-supported podcast, so your donation fuels our work! It is our joy to walk the parenting journey with you as you parent your kids in God's grace and truth.
Looking for a transcript?
Mentioned in this podcast:
Guest Bio:
Ben Bevis is the Executive Director of Encircled and is passionate about getting Mentor Circles around youth! Ben is also a Licensed Marriage and Family Therapist and Life Coach and has been a youth volunteer at his church for many years. Ben has been married to his wife Sara for 20 years. Together they have 3 wonderful children: Sophia (17), Reid (15), and Sam (12). They live in Minnesota and love to mountain bike, nordic ski, and go on adventures together. Questions about Encircled? You can email Ben directly at [email protected] .
---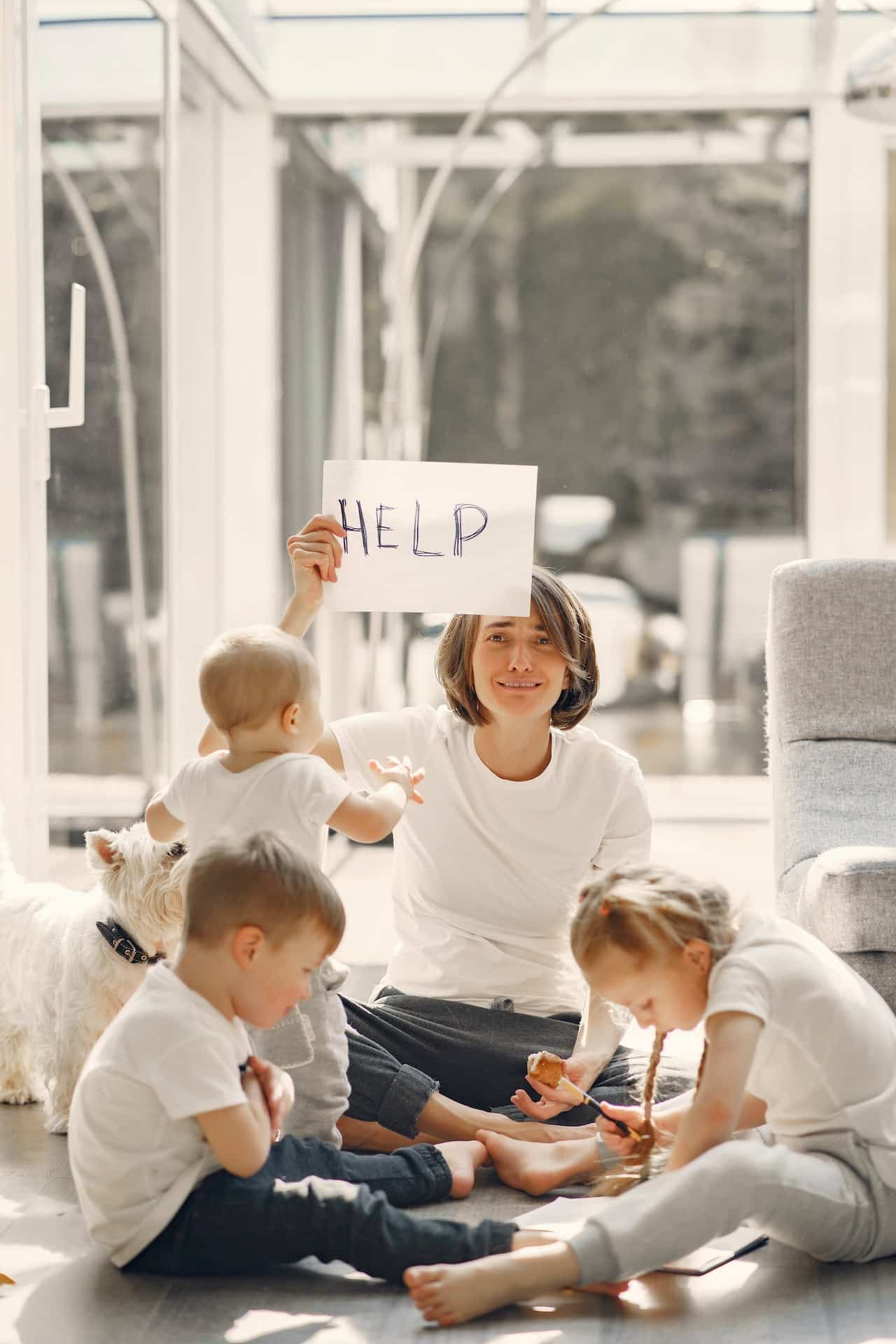 Know your strengths.
Your best mom or dad instincts are exactly what your kids need. So identify them. Take the free Parenting Strengths Assessment.
Podcast: Play in new window | Download | Embed