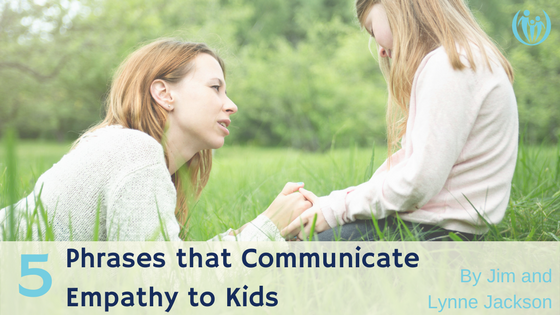 We talk a lot here at CF about the power of empathy to build bridges of influence to children's hearts – even when they misbehave. So we loved this animated 3-minute video of Dr. Brene Brown speaking about the difference between empathy and sympathy. As you watch, consider the application for you and your children.
There is such power in Dr. Brown's closing statement, "The truth is, rarely can a response make something better. What makes something better is connection."
Avoiding condescension and choosing true empathy when a child is struggling is one of the best ways to build intimacy and trust in a relationship. Here are five phrases you can use to express empathy and connect with your kids when they're angry, sad, or just having a rough day.
"You're having a really tough day."5 phrases parents can use to show empathy to their kids:
"I can see that you are hurting."
"Thank you for sharing that with me. My heart hurts for you."
"I know you're really angry with me – I'm glad you are honest with me."
"I've felt that way too."
"Can I rub your back or just sit with you while you sort out these big feelings?"
Any of these statements can then be followed up by the simple invitation, "Want a hug?"
Try this next time your kiddo struggles and let us know how it goes.
Take 10 or 15 minutes to find out your strengths and challenges with our free parenting assessment.

Comments