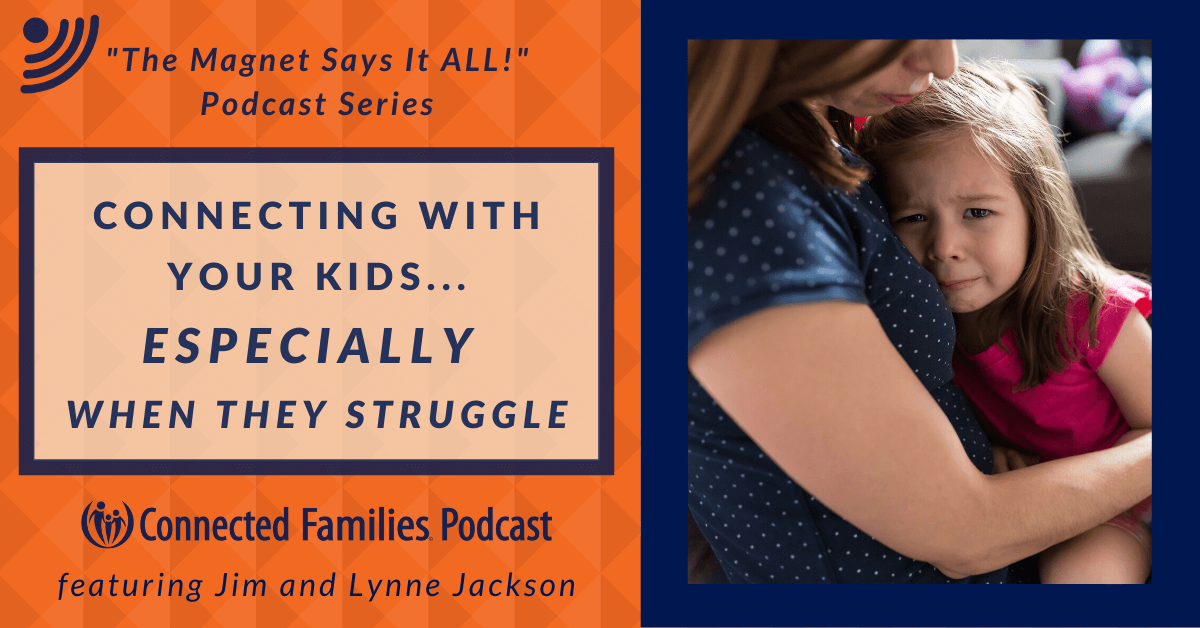 You may have heard, "Move TOWARD the struggling child." This phrase might seem counter-intuitive. Often, when our child is struggling, the last thing we want to do is connect with them.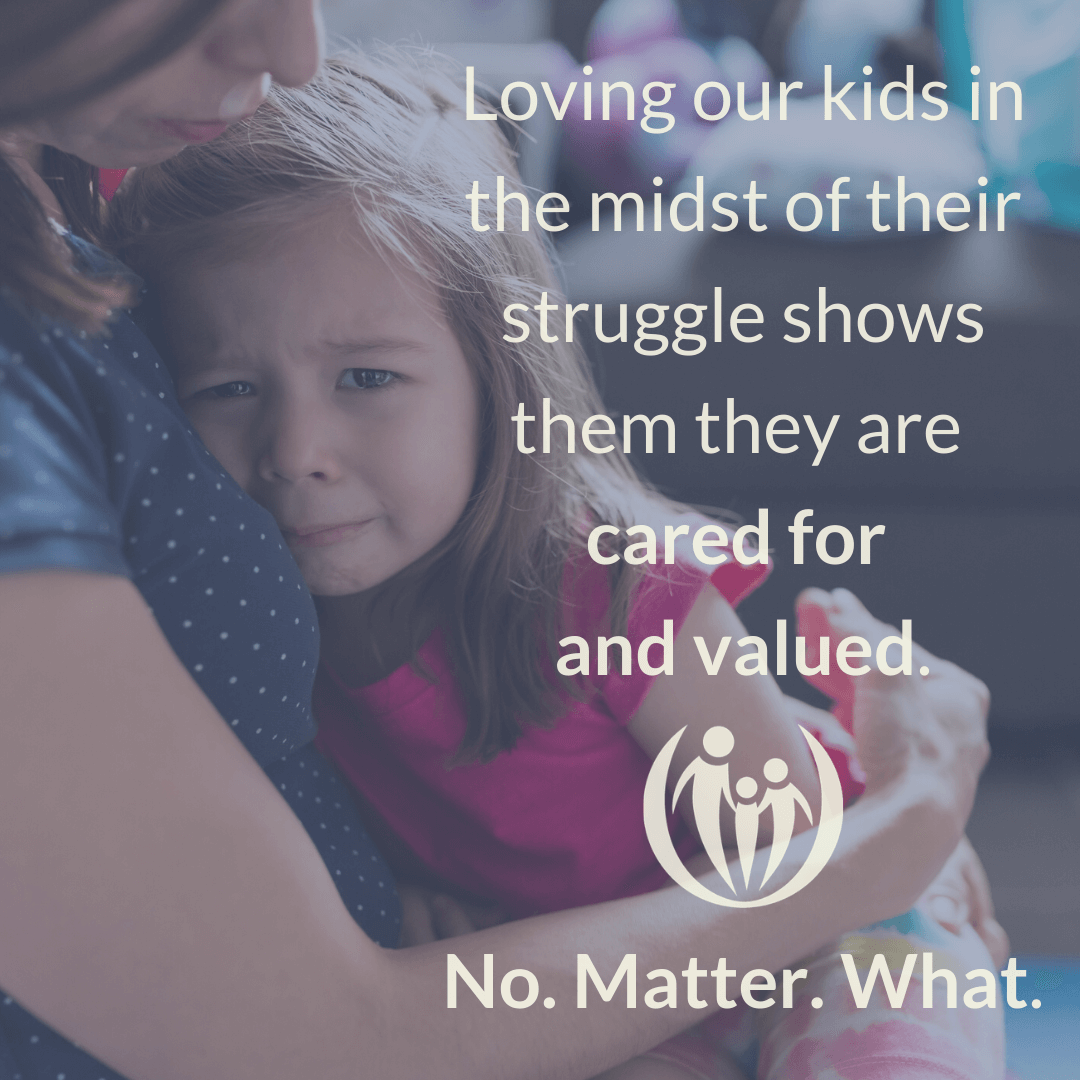 When we show love unconditionally, especially when our kids misbehave, they will then genuinely understand that our love cannot be earned. And that our love is not reserved exclusively for when they are obedient, helpful, or behaving in the way we want. Join Jim and Lynne Jackson, co-founders of Connected Families, as they discuss what it looks like to make sure our kids know we not only love them unconditionally, but enjoy them.
In this podcast you'll:
be given

quick, easy "fly-by" ideas for connecting with your kids.

learn

strategies to help kids understand you still love them, in the middle of misbehavior.

receive

scripts and words to use that show empathy.

hear a story

from a mom whose empathy helped her connect with her daughter and get below her daughter's anger.
Mentioned in this podcast: Zephaniah 3:17
Like what you hear? Don't forget to subscribe, rate, and review Connected Families podcasts so you don't miss a single episode and others can find us more easily!
Related Posts
---
We are excited to offer a Connected Families Framework magnet to you for only $5! (This price even includes shipping and handling!) It can help remind you of all you are learning through the podcasts. Order one for your fridge, your bathroom mirror, your car, or wherever you might need a quick reminder as you seek to lead your family with grace. (Live outside the United States? You can print a copy of the framework here.)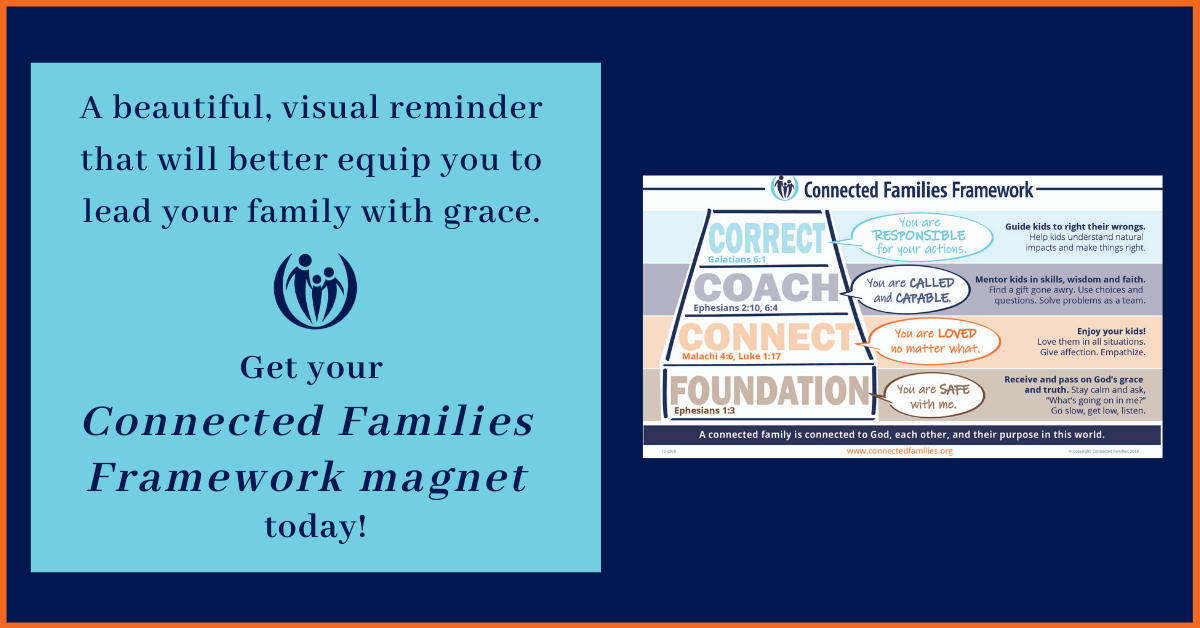 Podcast: Play in new window | Download | Embed