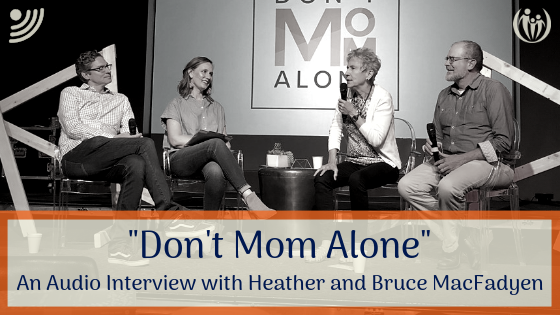 Last month we had the pleasure of being the special guests at Heather MacFadyen's launch of her new website and podcast Don't Mom Alone (formally God Centered Mom).
We are excited to share the recording with you! Heather is warm, gracious, and so much fun. It felt like we were sitting down with longtime friends as Heather and her husband Bruce interviewed us.
As you are going about your weekend (raking leaves, walking the dog, finding the snow clothes packed away in a back closet), pop in your headphones and listen in.
DISCIPLINE 101 – Recording of the conversation from Friday evening's event (1 hour and 16 minutes)
CONNECTED RELATIONSHIPS – Recording of the conversation from Saturday afternoon's event (1 hour and 2 minutes)
---
If you are interested in requesting Jim and/or Lynne to be part of your podcast, contact our Workshop & Outreach Coordinator, April Walker, at april@connectedfamilies.org.
Comments