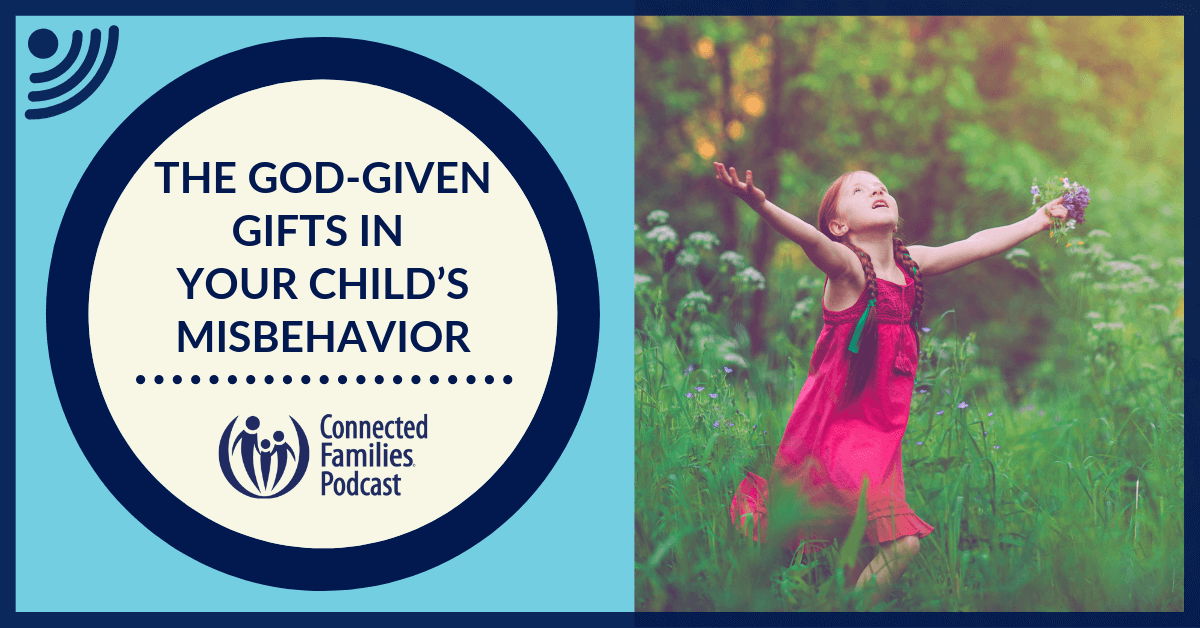 It takes skill to misbehave! A verbal child often argues with you until you're exhausted. An emotional child might cry or manipulate. A physical child is more likely to get aggressive or grab something they want. Though it feels frustrating and even counter-intuitive, a shift in attention to your child's strengths by finding their gift-gone-awry can help.
Stacy Bellward is joined by Jim and Lynne Jackson, co-founders of Connected Families. Together they talk about the third part of the Connected Families framework: You are CALLED and CAPABLE! They discuss the transformational idea of finding the gifts beneath your child's misbehavior. The challenge for parents is to identify the "gift" within the misbehavior; what we call a "Gift-Gone-Awry."
In this podcast* Jim and Lynne share:
a life-giving vision to reframe your child's gifts gone awry
the importance of embracing this challenging vision
how Jesus saw and encouraged a gift-gone-awry
practical strategies for identifying, not suppressing, your child's gifts
We also hear from Jessica, an alum from our Discipline That Connects With Your Child's Heart online course. She shares a practical example of looking for the gift-gone-awry in a tough situation with her son. Before taking the course, her approach to discipline unintentionally communicated to her son, "You are a problem!" Now their relationship has been transformed as she is learning to view her son as someone gifted for God's good purposes!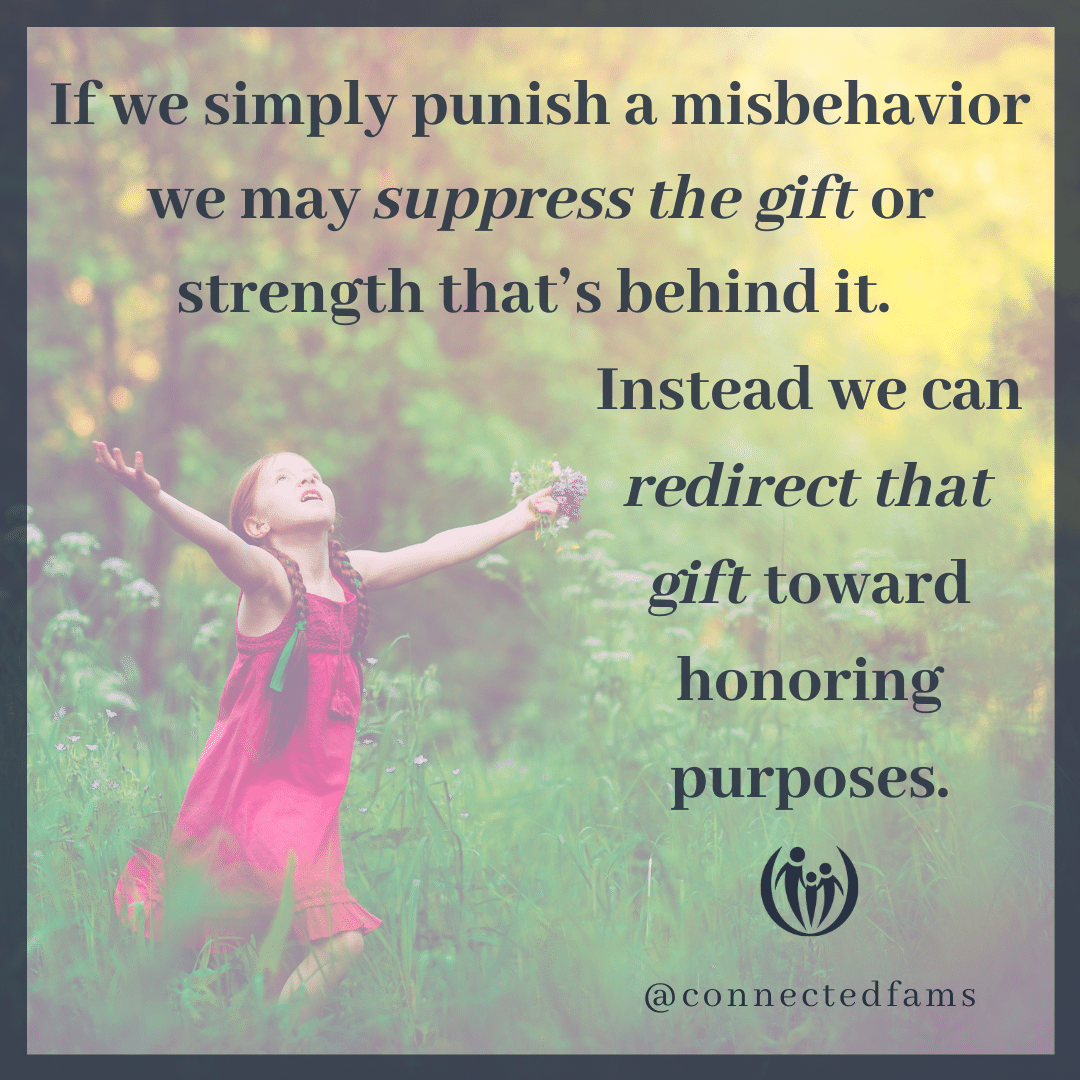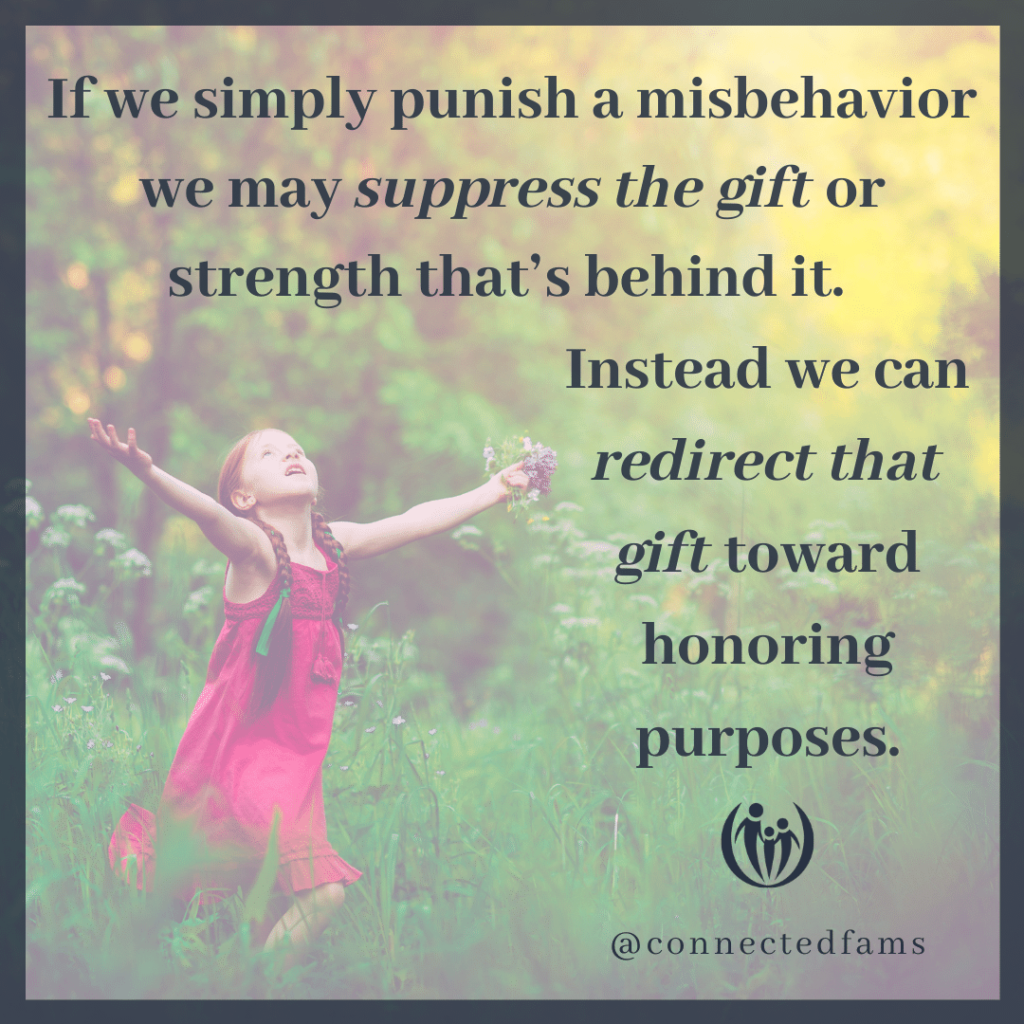 Want to learn more?
---
Frustrated by constant discipline challenges? Take 15 minutes to read our free ebook 4 Messages All Children Long to Hear: A Discipline That Connects Overview.
*This podcast originally aired in September of 2019.
Related Posts
Podcast: Play in new window | Download | Embed