Discipline That Connects
an 8-session online course equipping you to connect with your child's heart during discipline.
Discipline That Connects Online Course
an 8-session online course that will equip you to connect with your child's heart during discipline.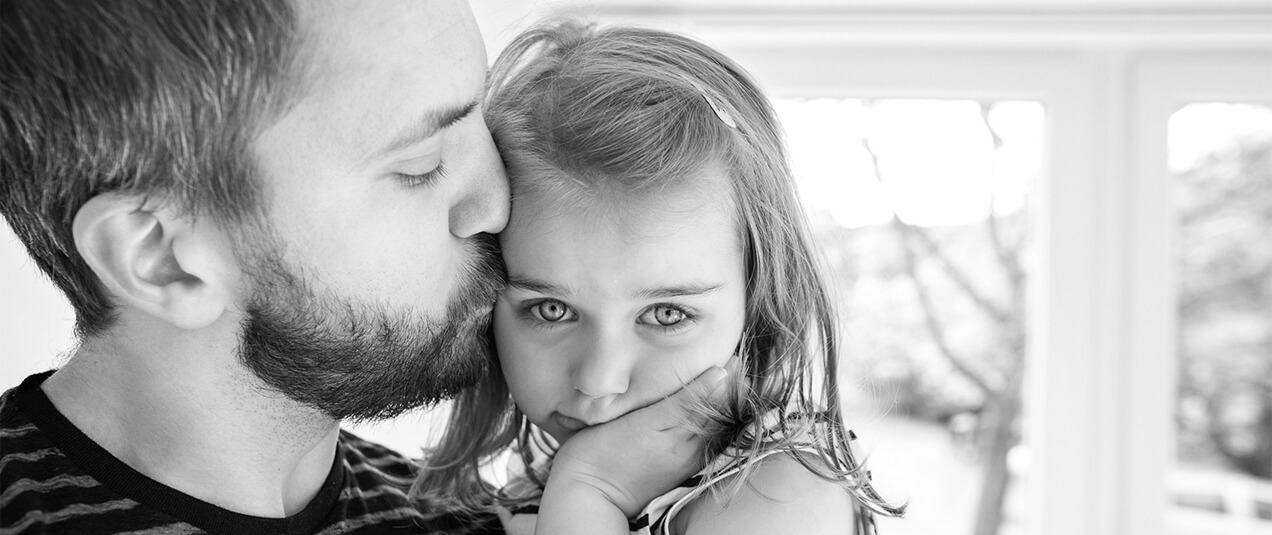 Stop Feeling Overwhelmed
Find solutions that work by grounding your family in God's grace & truth.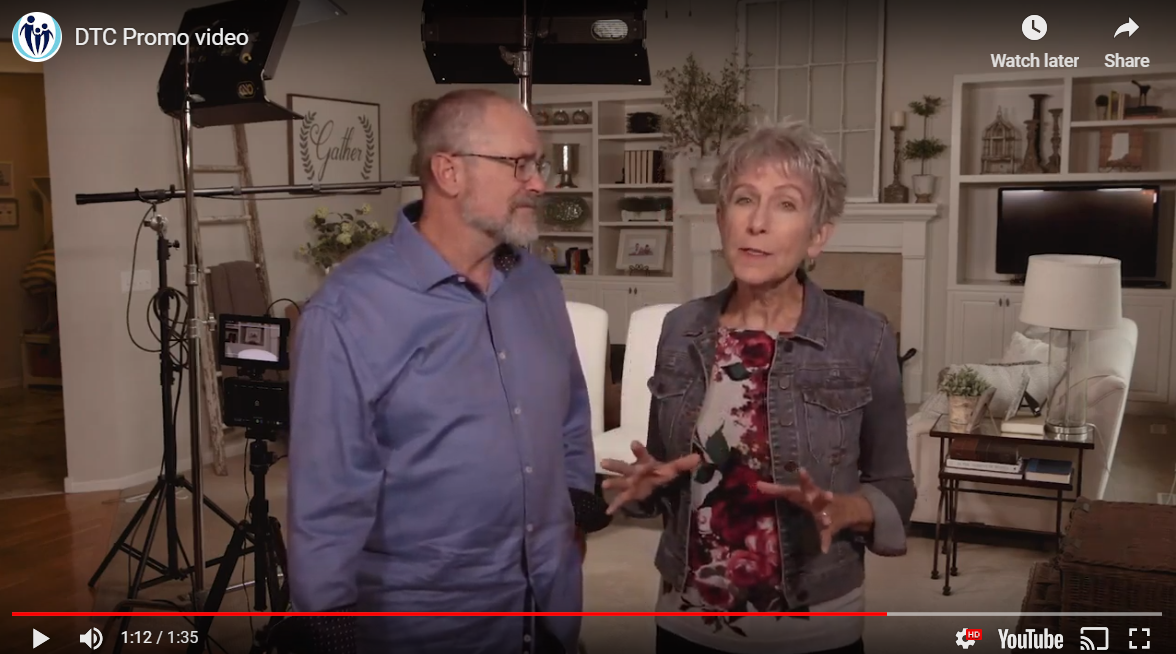 Do you remember what you thought parenting would be like? Full of laughter, fun and cute memory-making moments?
And yet, here you are, struggling with disobedience, frustrations, and feeling overwhelmed.
You may have thought getting through the terrible twos, trying threes, and troublesome teens wouldn't be that tricky. After all they're just phases. But why, then, do you feel so stuck?
Raising kids in today's culture is harder than ever. Despite the vast array of resources and methods available, finding one that offers lasting solutions can be challenging. The Discipline That Connects online course stops that search.
Eight 30-minute pre-recorded sessions on YOUR schedule!
In your pjs? No problem!
On lunch break? Perfect!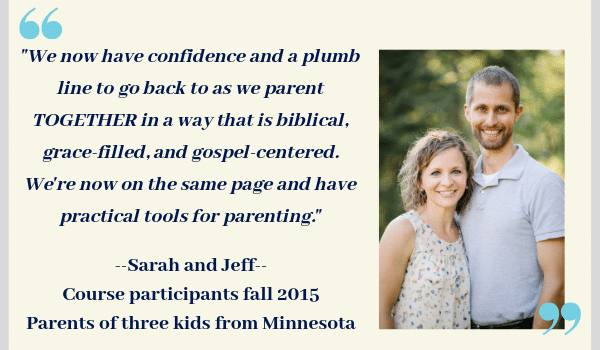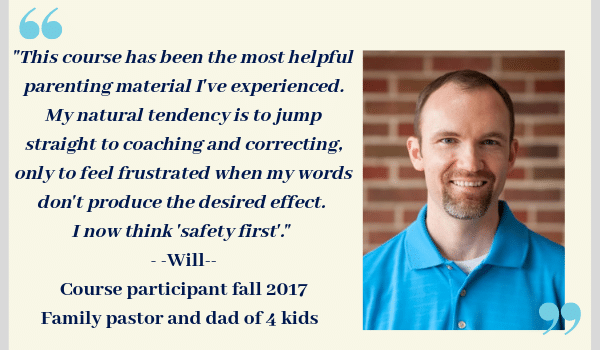 When you complete the course you'll learn: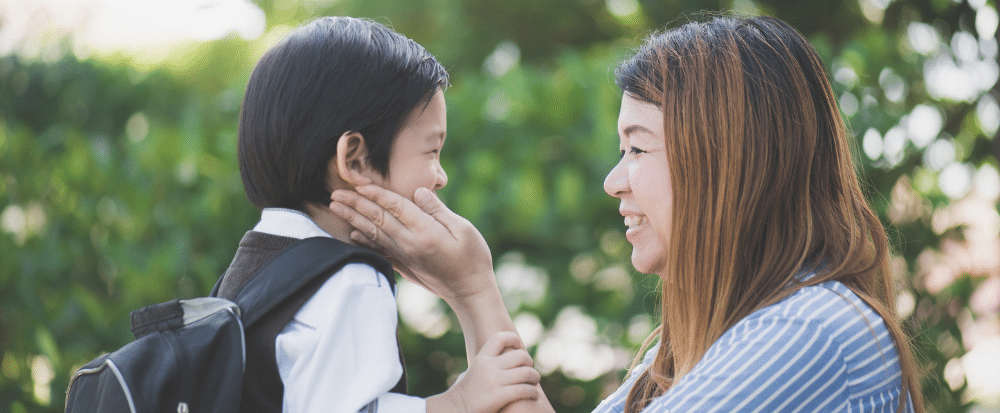 As you roll up your sleeves and complete the homework between sessions you'll start seeing change - first in yourself, and then in your kids.
Are you ready to feel more confident in your parenting?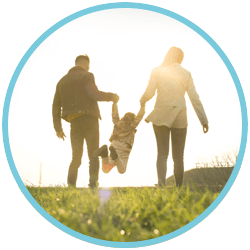 Purpose
Gain a clear sense of purpose and confidence as you discipline your children.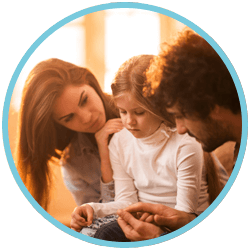 Understanding
Understand the cycle of negative parenting patterns and how to break them.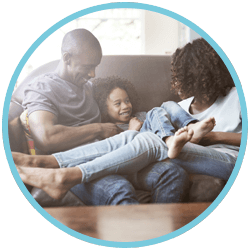 Growth
Build lifelong character in your kids and watch them grow in God's wisdom.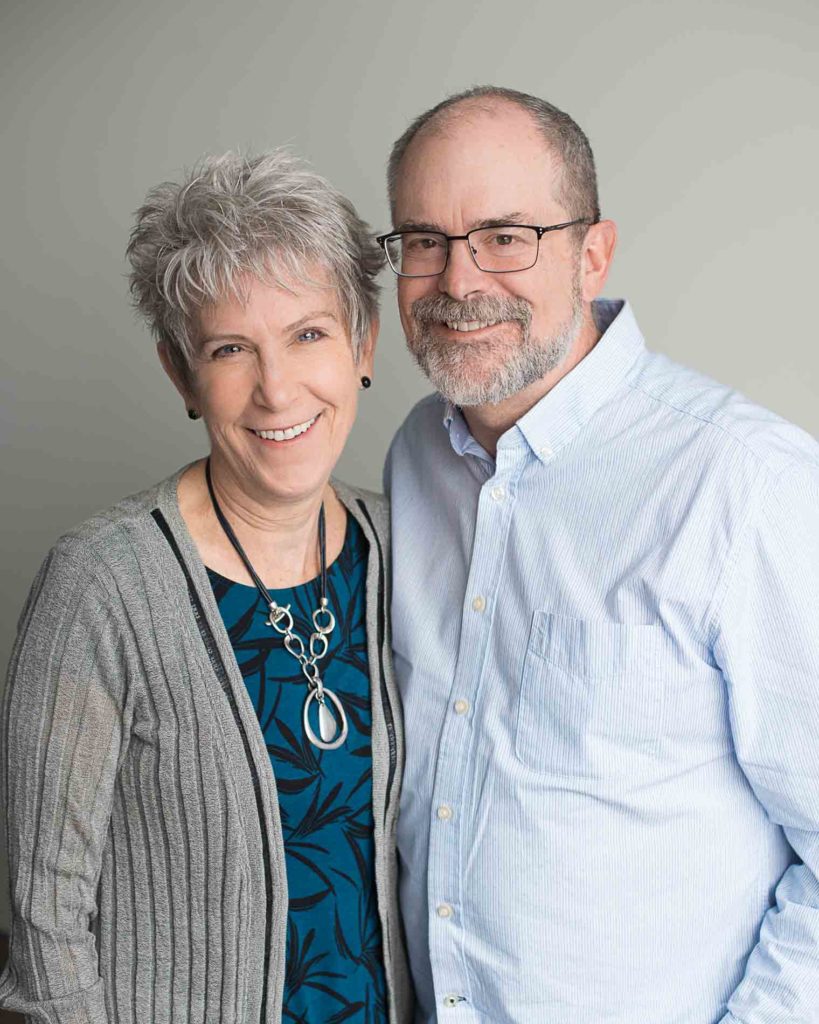 Jim and Lynne Jackson, co-founders of Connected Families, have taught this easy-to-remember framework to thousands of parents in live workshops and private coaching since 1993.
This powerful framework focuses on four key messages and is taught throughout eight sessions.
When you've completed the course, you will join thousands of parents who have benefitted from the same transformational content.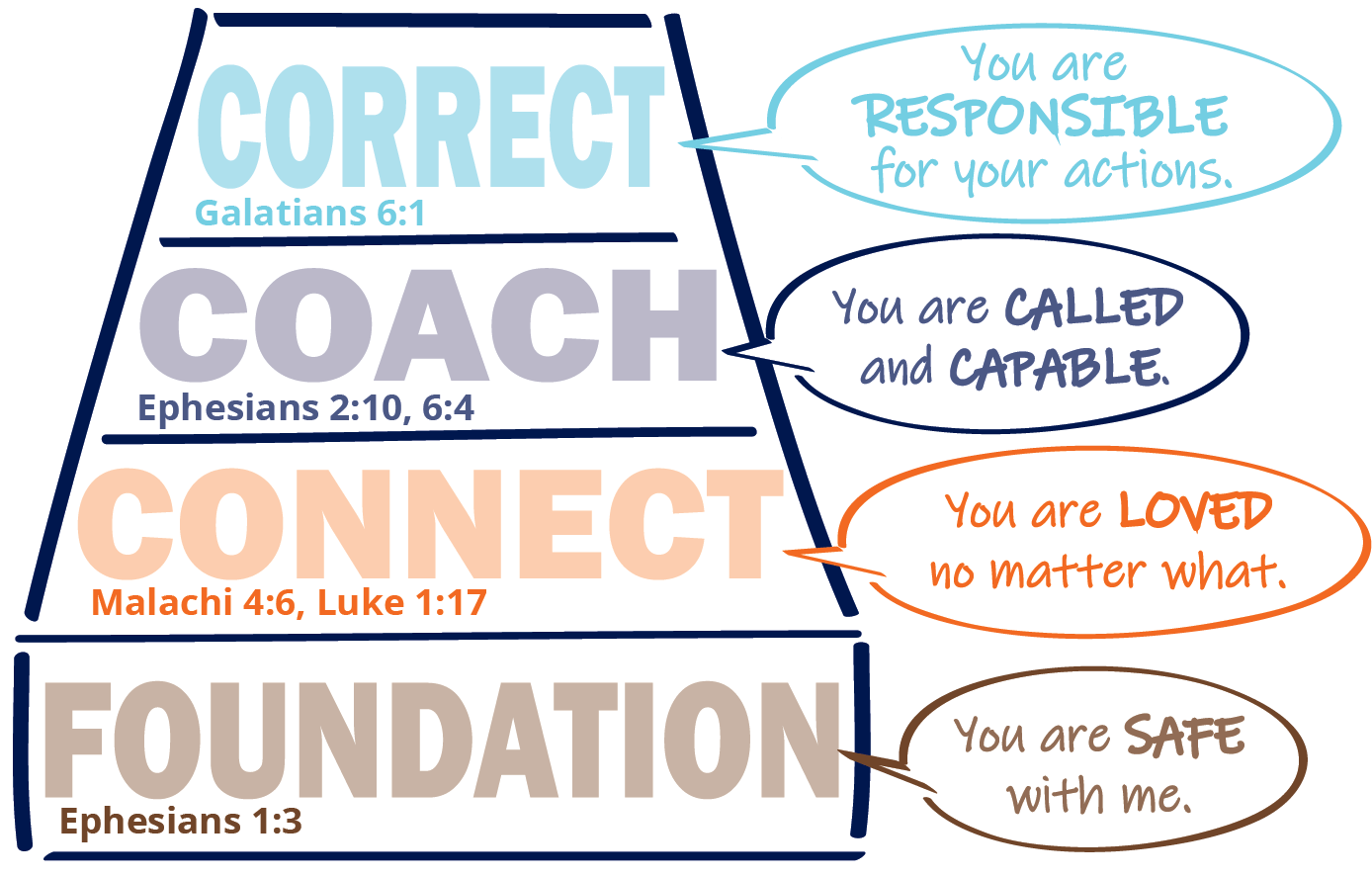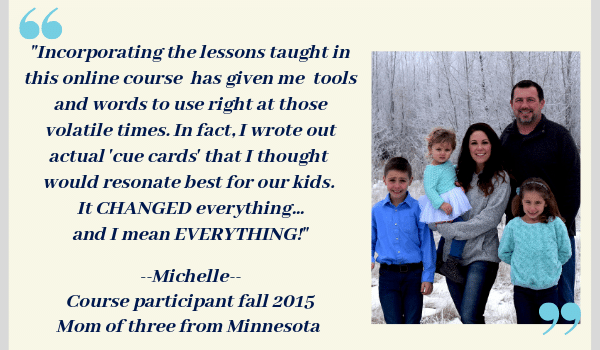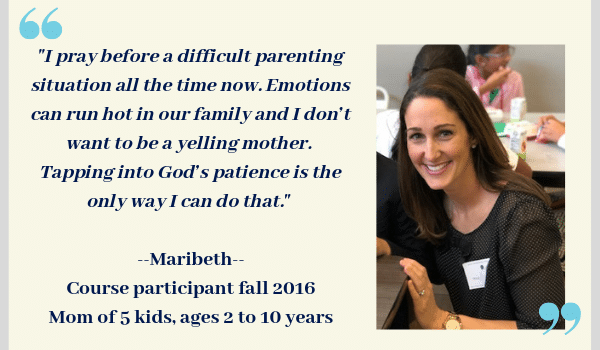 Become The Parent You Want To Be
Register in January and let us know where to send your Welcome Packet in the mail. 
2. Complete the course
Once you purchase the course you will always have access. The course moderator is available during the 8 weeks the course is in session. 
3. Parent with confidence
Apply the framework you've learned and watch your family transform.
How Does Your Style Of Discipline  Affect Your Family?
When discipline aims at quick fixes, it tends to be short-sighted, random, overly punitive, and generally unpredictable. Kids feel confused and even emotionally unsafe because they never know what to expect. And when their brains feel unsafe, they rarely learn what you want them to learn. But when parents learn to discipline with a grace-filled long-view in mind, their kids develop identity according to God's grace and truth.
Your kids will thank you!
Session 1: A Fresh Perspective on Discipline
Session 2: You Are SAFE With Me - What's Going on in Me?
Session 3: You Are SAFE With Me - Keep Discipline On Track
Session 4: You Are LOVED No Matter What!
Session 5: You are CALLED and CAPABLE - Discover and Affirm Capability
Session 6: You are CALLED and CAPABLE - Grow Skills and Wisdom
Session 7: You are RESPONSIBLE for Your Actions
Session 8: All Four Messages Working Together
During the course, there will be three live Q & As with Jim and Lynne Jackson where you can get YOUR questions answered. 
These are all on Monday evenings at 8 pm
February 24
March 16
March 30
Each of these Q & As are recorded and available later for your review. 
Content is available on Tuesday, February 4th To allow the course material to sink in, we encourage students to do one session per week with the following schedule in mind. However you are always able to work ahead! (See the full schedule here.) 
Session 1 - week of February 4
Session 2 - week of February 11
Session 3 - week of February 18

Q & A on Monday, February 24

Session 4 - week of February 25
Session 5 - week of March 3
Session 6 - week of March 10

Q & A on Monday, March 16

Session 7 - week of March 17
Session 8 - week of March 24

 Q & A on Monday, March 30
Stacy Bellward (our online moderator & ICF Certified Coach) will answer your questions and support your experience while the course is in session (February 4 - March 30).
Each Tuesday (Feb 4 - March 31) you'll receive an email from Stacy Bellward encouraging and supporting you in your journey. You can reply to any of these emails to get in touch with us. 
***IMPORTANT: if you are not receiving these weekly emails you likely registered using an incorrect email address. Contact us right away at courses@connectedfamilies.org to troubleshoot.*** 
All DTC alum who complete the course are invited to participate in a PRIVATE moderated Facebook group. 
Go back and review the material as often as needed. Comments are no longer visible and moderation is no longer provided after March 30, but you'll have ongoing access to the material.
If you find that this course is not for you, simply contact us during your first month for a full refund.
Upon request we will supply you with a certificate of completion which might be helpful if you are in the adoption or foster care process.
Bonus Materials Included When You Register:
Register early to ensure you'll receive your Welcome Packet by February 4th! 
Alumni? Live outside the US?
You will receive digital downloads of the following:
Get Started
Are you ready to invest in your family? We make it easy.
If $119 is out of your budget, we offer options ranging from $89.25 or less. We want all parents, regardless of their ability to pay, to have access to this life-changing information.  Learn more. 
Questions you might have about the course:
There are eight sessions of 30 minutes each that are pre-recorded and available to you on your schedule! This means that you can take it day or night and go through the course at the speed that works for you.
The eight sessions are streaming videos with reflection questions interspersed throughout. We highly encourage course participants to leave comments when taking the course but don't require comments to move to the next session.
Each session takes 30 to watch the videos and 15 or 20 for reflection questions. Plan for an extra hour each week while the course is in session. 
Yes! We have a small group version just for you. To learn more about format and pricing, check out our small group page.
Please don't take a group through the course using your individual credentials. If you have more questions about this, contact us. 
We've found that those with the highest completion rate put each session on their calendar and treat it like any other appointment they can't miss. Our suggestion is to schedule one session per week for eight weeks (February 4 - March 30). This will keep the momentum going, but you also won't feel overwhelmed.
Yes! Following an introductory session, in sessions two and three, you'll begin to learn the brain science and gain tools for calming everyone down during conflict. In session four you'll gain tools for connecting with your child that takes the intensity out of kids' defiance. In session five and six you'll learn to coach your kids in ways that build wisdom for life. In sessions seven and eight you'll learn to use effective consequences. By the time you're done you'll be able to think far more clearly, biblically, and constructively in the face of daily challenges. You will experience more peace and confidence in your parenting.
The book Discipline That Connects With Your Child's Heart is very helpful as a resource but not necessary to complete the course. 
To encourage you to have this as a resource we do make a copy (either paperback or audio) available to you at a discounted rate.
The appendix of the book applies the 4 principles you'll be learning to these common parenting challenges: 

Messes

Chores

Po

or Listening

Homework/Grades

Sc

reen Time

Mornings

Meals

Transit

ions/Leaving

Bedtime

Whining

Defiance

Lying

Disrespect

Conflict Resolution

Aggression

Tantru

ms/Meltdowns
We continually hear how parents continue to refer back to the appendix over and over again! 
While the principles taught in this course apply to all relationships, the specific examples and stories refer to kids ages 2 – 16. Parents have reported the principles apply well with older kids, grandkids, kids in the classroom, and even kids who have special needs such as ADHD, SPD, ASD, and attachment/trauma. So give it a whirl and if you feel like the course is not helpful to your family, just contact us during the first month for a full refund.  
Yes, this course is different! You'll learn four basic biblical principles and be guided to uniquely apply those principles to you and your kids. As you grow into these principles you'll grow in your unique ability to apply them. 
The course connects with multiple learning styles. There are written, visual, emotional and interactive portions of the course that engage the whole brain. This is the most effective way to assure learning.
It is much easier to share the experience with a spouse. At the end of a long day it's more likely you'll sit back on the couch, watch, and reflect together rather than read a book together. 
It is also different because it is relational in two ways:
You'll feel like Jim & Lynne are right there with you. Their warmth and compassion come through powerfully. We think you'll find this to be as personal as an online course can be.
You'll be interacting with others going through the course at the same time. In each session are several reflection questions that invite participants to share their learning with each other. 
Questions you might have about logistics/registering:
Of course! In fact, we encourage it! Just have that person register separately. If finances are an issue, have them fill out the scholarship form. Please do not share your username and password with others.
You are welcome to share your username and password with a spouse or co-parent. If you've registered and would like a separate login for a spouse or co-parent we'd be happy to provide that for you! Just email info@connectedfamilies.org for a code to register that person for free. 
Please do not share your login information with anyone else. 
We like to say "lifetime access" but that would imply all sorts of promises we may not be able to keep. Instead we say "ongoing access" which means as long as we are in ministry, and as long as we are providing this course material, you'll have access to this course.

Once your session is complete you can always go back and watch the videos on the alumni version. You won't be able to leave comments or have access to the moderator. 
You will also have the ability to register for future sessions with a free alumni code. You would not pay any registration fees although we always encourage our alumni to donate to Connected Families Scholarship Fund if possible.
We offer the course twice a year; in the fall (Oct/Nov) and in the winter (Feb/March). If you have lots going on this winter and aren't able to commit at this time, consider taking the course when we offer it at a later date. 
If you live in a rural area or have slow internet in the United States, contact us after you've purchased the course. We'll give you a link to then purchase a USB "thumb" drive with the video segments available. 
If you live in another country with poor internet, contact us and we'll try to figure out a solution based on your location. 
We are so excited that parents around the world are able to participate in this course! 
Two differences/hurdles if you live outside the United States:
You'll need to download all elements of the welcome packet rather than have a welcome packet mailed to you.
We gave three live Q & As scheduled at 8 pm central to make it most convenient for the majority of the parents. Depending on where you live, you might be fast asleep or at work!  You'll be able to access the video recordings.
If, due to currency exchange rates, the course is out of your budget, make sure to contact us for a full or partial scholarship.
We are able to provide certification that you registered and participated. You (or your board) would need to decide if it fits within your CEU guidelines.
Upon request we can provide a transcript of the entire course. You can read along while the video is playing. Our hope is to someday include subtitles on all our courses.
Yes! If $119 is out of your reach, we offer options ranging from $89.25 or less based on your specific circumstances. We want all parents, regardless of their ability to pay, to have access to this life-changing information. Fill out this short scholarship request form to access your discount.
We sure do! 30% off for active or retired military.  Contact us to request the customized coupon code. 
Register by Tuesday, January 28, to receive a welcome packet in the mail by Tuesday, February 4th (if you live in the US and are new to the course).
Welcome packets will be mailed until we run out! 
Everyone, regardless of when you register or where you live, will receive digital downloads of everything in the welcome packet.
Content is released on February 4th
Finish one session a week from February 4th through the end of March (See the full schedule here.) 
Participate in three live Q & As sprinkled throughout the course (Feb 24, March 16, March 30) or watch the replay after.
Since 2002 Connected Families founders Jim & Lynne Jackson have worked almost daily in the trenches with parents. Their discoveries have helped thousands of parents grow in skills and confidence.
The basic idea is this: When parents make a primary goal of getting their children to behave right, parents and kids generally become adversaries. But when parents learn to focus first on helping their children grow into healthy, biblically-based belief about themselves and the world, these parents become allies with their kids and gain great influence in their lives. So we equip parents with a new primary goal for discipline, one that positions them as allies instead of adversaries.
To get the full and best experience, we encourage you to register by January 28 to ensure you have the Welcome Packet in hand by February 4th. 
We will close registration on February 11th! 

If you register after the 4th and before the 10th, you can always catch up! However, we can't ensure that you'll receive a welcome packet in the mail. 
To be good stewards of our resources (and storage space) we print a finite number of welcome packets. Once we run out, we are out.
We'd encourage you to register as soon as you are able to make sure your welcome packet is mailed to your home by February 4th. After we are out, we'd ask that you download all the elements of the welcome packet. 
If you are an alum, you should have received an email with a special code for you to register for free.  If you didn't, or can't find it, contact us and we'll get you a new code. 
We have three options available for course alum:
1.) Once you complete the online course, you'll be invited to participate in an ongoing private Facebook group with other alum. 
2.) We have private parent coaching at a discounted rate. 
3.) We have group coaching packages available to alum. 
We Are Excited to Partner With You!
We look forward to partnering with you on this parenting journey, and will see you online soon!
Stay in touch
Not the right time? We offer this course twice a year (fall and winter). If you'd like to be notified the next time we offer the course, let us know below! We'll send you five podcasts that touch on the ideas in the course.