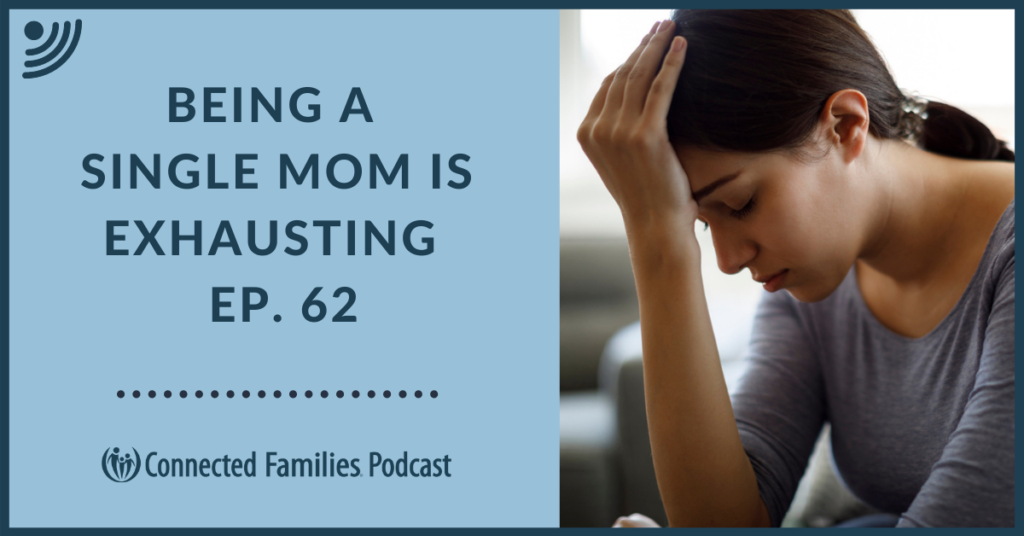 Being a single mom is exhausting. And when we hear from single moms, they often say things like,
"I feel SO alone."
"I don't know if I can make it."
"Are my kids and I beyond hope?"
Maybe you wrestle with thoughts and beliefs like these too. Do you wonder if God is listening, and working in your difficult situation? Listen in on today's episode focused on single parenting. We believe the wisdom shared will infuse you with solid truth and precious grace to keep you walking the road of motherhood on a firm foundation.
Above all, know that God deeply loves you and your children, and He is ever-present in all of your circumstances. Even if you are in a two parent home, you'll gain LOTS of wisdom and insight from the two courageous, faith-filled single moms that we interviewed for these podcasts.
You are not alone.
In today's podcast, Stacy Bellward (podcast host) and Lynne Jackson (co-founder of Connected Families) walk you through straight-forward conversations about single motherhood. You'll hear from several single moms, as well as a leader at a local church who ministers to single moms.
These moms describe in their own words the ups and downs of single parenthood, and how the Connected Families framework has helped them on their journey. As you lean into God, you'll be equipped to take care of your own heart and strengthen yourself. With this as your foundation you can be a strong pillar for your children no matter what the circumstances are around you. You and your children are not broken, and you are not alone!
In this podcast:
In this podcast, we hear from single moms about their parenting journey. These moms give honest and vulnerable responses to the following questions:
What key beliefs keep you steady through the ups and downs?
How do you draw on a supportive community?
What are the ways that you saw God show up to help you through difficult times?
How do you deal with negative things an ex-spouse may have said about you to your kids?
How do you navigate different parenting styles?
If you are a single mom who is looking for parenting guidance, we are here for you! You can check out our resources, or contact us at https://connectedfamilies.org/contact-us/. We recognize that as a single parent, finances may be a hindrance to taking our online courses. Which is why we always offer scholarships. Never hesitate to ask. .
Bible verses mentioned in this podcast:
Resources mentioned in this podcast:
Other resources for single moms in the Twin Cities area:
---
Do you feel stuck in negative patterns? Are you isolated? Are you anxious about your kids' successes or failures? Our Grace and Truth for Moms online course will help you identify and hold on to God's truth about YOU, and equip you to stop believing toxic lies about yourself. This course is created for small groups, so grab a few other moms and be encouraged!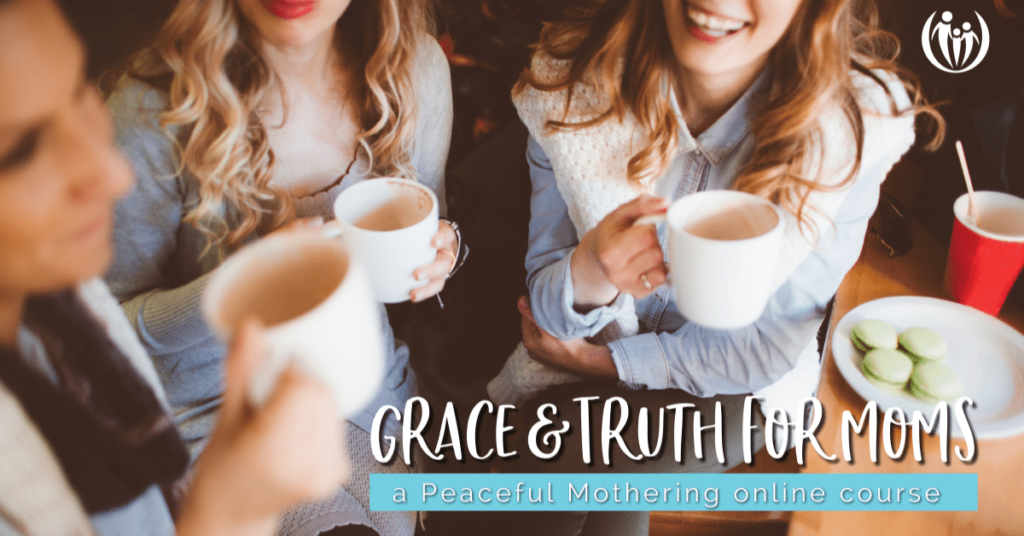 Podcast: Play in new window | Download | Embed