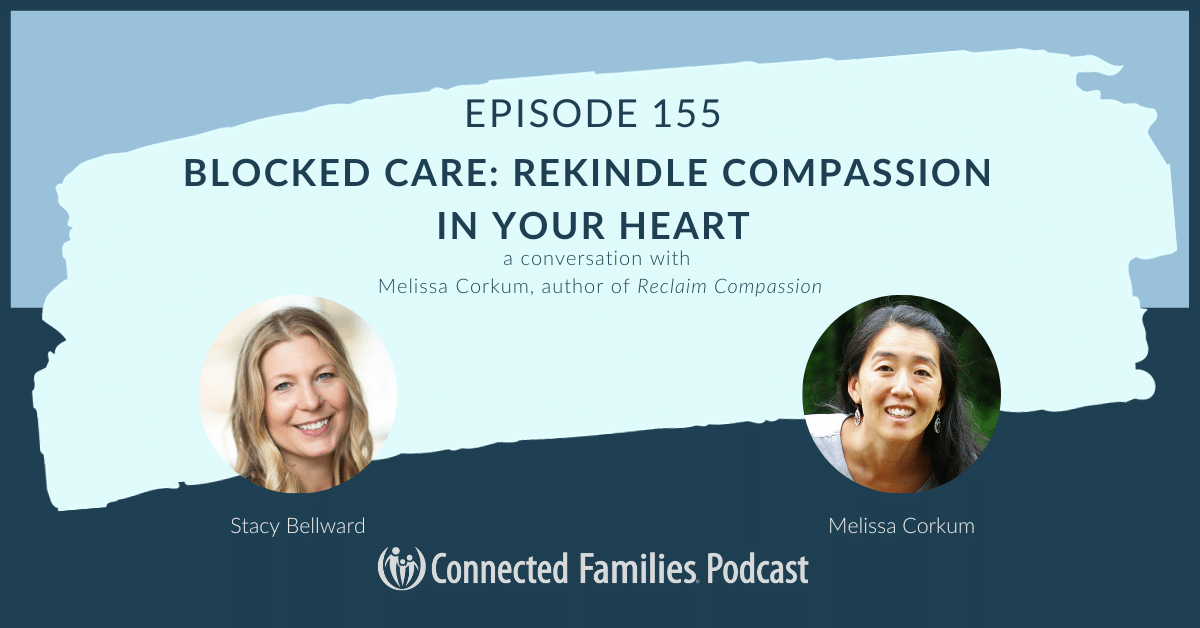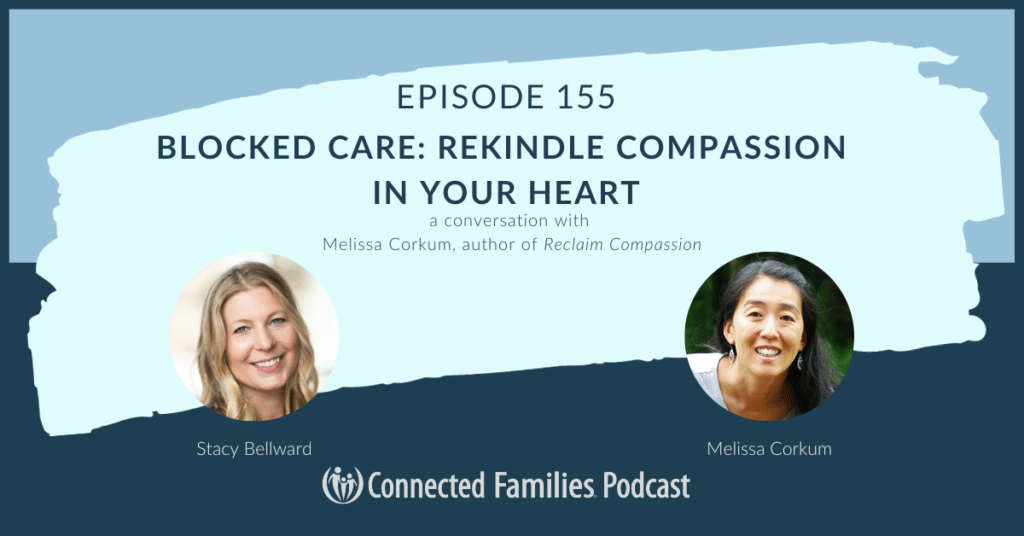 In today's episode on blocked care, Stacy talks with author Melissa Corkum about her book Reclaim Compassion. "Blocked care (also known as compassion fatigue) is when a parent becomes emotionally unavailable following repeated rejected attempts to support their child. The parent can still meet the child's physical needs; however, their ability to be attuned and empathetic decreases dramatically." Blocked care can happen to any parent of a child who is struggling.
November is Adoption Awareness Month, and today we're highlighting a valuable resource, especially to the adoptive and foster parents in our community and those who support them. Our guest, Melissa Corkum, is an adoptee, adoptive mom, speaker, and coach. She shares how blocked care can affect any caregiving relationship and offers hope for overcoming blocked care.
In this podcast you'll discover:
the signs of blocked care
how to acknowledge and navigate feelings of shame and grief associated with blocked care
that healing blocked care starts with your own internal work—reclaim compassion for yourself first, then for your child
a process of daily practices to heal and spend more time out of blocked care
steps you can take toward radical compassion
Thanks for listening to today's podcast. Check out our website for more resources to support your parenting, and don't forget to reach out if you have questions. We are a listener-supported podcast, so your donation fuels our work! It is our joy to walk the parenting journey with you as you parent your kids in God's grace and truth.
Mentioned in this podcast:
Guest Bio:
As an adoptee and adoptive mom, Melissa Corkum provides insight and resources to parents and professionals through her speaking, coaching, and writing. She is a TED Speaker, Safe and Sound Protocol Practitioner, Cultivate Connection Facilitator, Certified Enneagram Coach, and co-founder of AdoptionWise. Additionally, she co-authored Reclaim Compassion: The Adoptive Parents Guide to Overcoming Blocked Care with Neuroscience and Faith and Foundations for Overcoming and Preventing Blocked Care: The eight-session program for helping parents reclaim compassion. Melissa and Patrick live in Maryland and have six kids and two grandchildren. You can find all of Melissa's resources at https://adoptionwise.org.
Podcast: Play in new window | Download | Embed