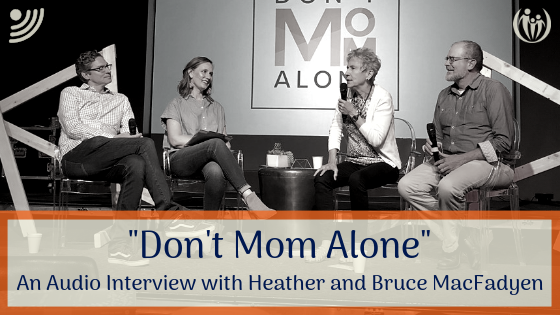 We've had the pleasure of sitting down and chatting with Heather MacFadyen's multiple times for her website and podcast Don't Mom Alone (formerly God Centered Mom).
Heather is warm, gracious, and so much fun. It feels like sitting down with a longtime friend, chatting with her.
As you are going about your weekend (raking leaves, walking the dog, finding the snow clothes packed away in a back closet), pop in your headphones and listen in to the many episodes she's recorded with us.
We're so grateful for the wonderful work that Heather continues to do, supporting mothers around the world with her podcast.
Interviews on Don't Mom Alone (or God-Centered Mom)
---
If you are interested in requesting Jim and/or Lynne to be part of your podcast, contact our Workshop & Outreach Coordinator, April Walker, at [email protected].
Related Posts