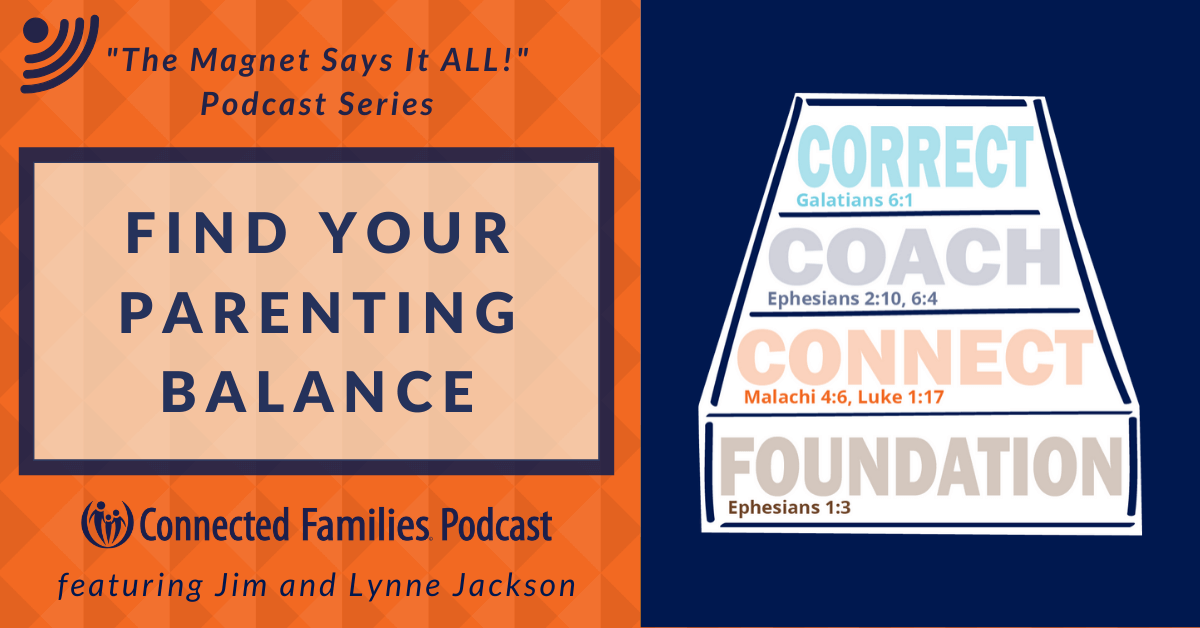 How do you define yourself as a parent? Do you feel stuck in your parenting and want to explore a new way? In this podcast Jim and Lynne Jackson, co-founders of Connected Families, are excited to introduce you to a structured framework for parenting that can help bring balance to your parenting. You CAN find balance between grace and consequences while teaching your kids wisdom, values, and faith.
This podcast can bring balance to your parenting:
learn the origins of the Connected Families Framework and how Jim and Lynne came up with the idea.
be introduced

to a structure you can use and follow in your parenting to better reach your child's heart during the messes of daily life.

be equipped

with a model for restoration and grace to be used during discipline that will train your child to make right what they've made wrong.

hear a personal story

from our online course moderator, Stacy, who has learned to change the trajectory of relationships in her family by following the Connected Families Framework for parenting.
Mentioned in the podcast:
How to Parent Together When You're Total Opposites
Like what you hear? Don't forget to subscribe, rate, and review Connected Families podcasts so you don't miss a single episode and others can find us more easily!
---
Do you feel like a visual reminder would help remind you of these four messages and principles in your parenting? We have just the thing. Check out our Connected Families Framework magnet and order one for your fridge, your bathroom mirror, your car, or wherever you might need a quick reminder as you seek to lead your family with grace during the messes of daily life. Order one today!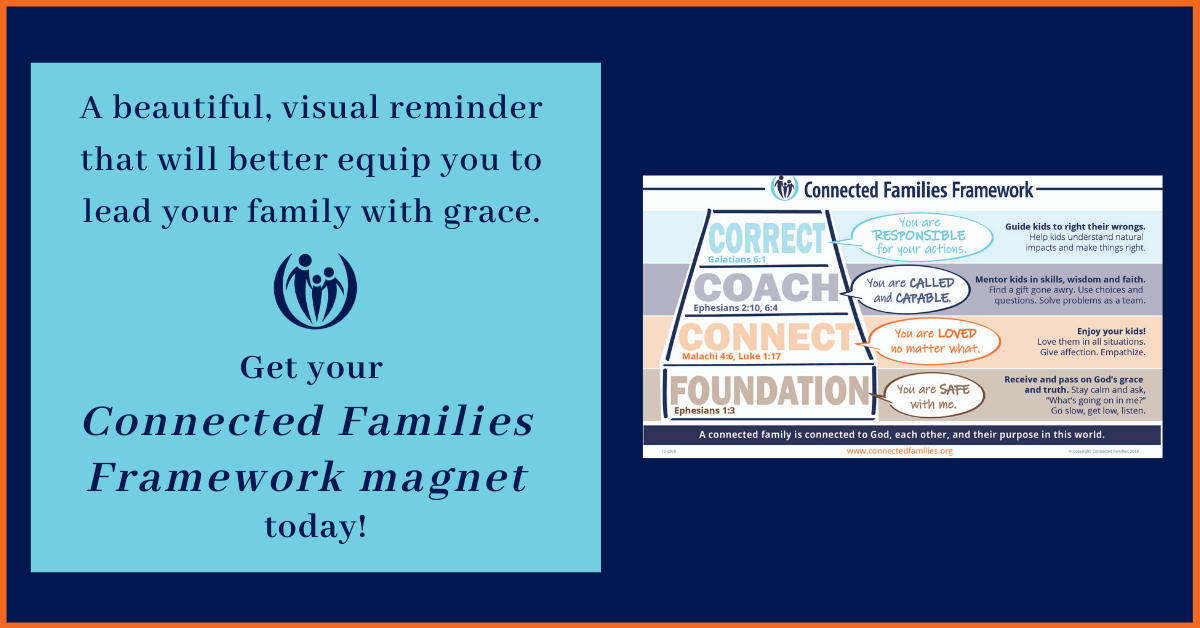 Podcast: Play in new window | Download | Embed