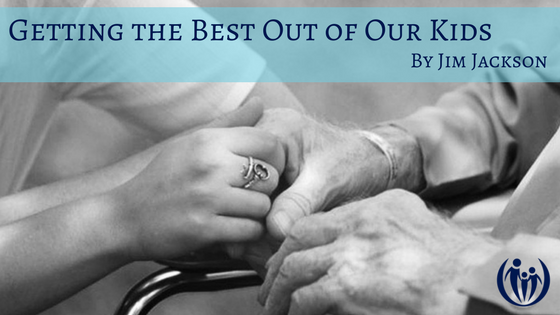 The way to get the best out of people is to orient people toward others.
Think about it. When are you at your best? It's almost always when you are contributing to the welfare of others. Certainly there are those rare situations on the athletic field or perhaps in a business arena where the individual outshines the group. But people are almost always at their best when whatever it is they are doing is for the benefit of someone else.
The same is true of your kids. The more you can help them to do what they do in ways that benefit others, the more they'll feel a sense of purpose about their lives. The more they feel purposeful about one area of life, the better they'll do in other parts of life.
Sign up below to receive a weekly dose of encouragement straight to your inbox: