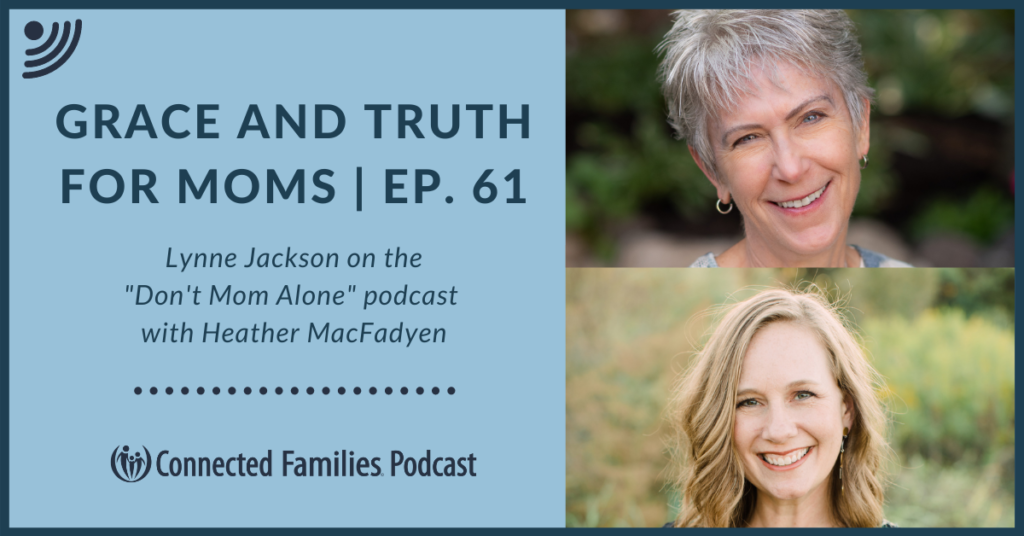 Does the stress and struggle of parenting leave you feeling unworthy or incapable of being the mom you long to be? Do these statements sound familiar? "I'm a failure as a mom and I have ruined my kids!" "I'm an angry parent with an angry child!" Perhaps it feels like you are parenting from a place of discouragement and anxiety. We want you to know that God's grace runs deep for you, and you are not alone. You can find grace and truth for yourself as a mom.
In today's episode, you will learn how to work through the feelings of doubt and discouragement that many moms experience. In this rebroadcast from 2020, Lynne Jackson (co-founder of Connected Families) joins Heather MacFadyen on her podcast, Don't Mom Alone. Heather interviews Lynne about the importance of recognizing toxic lies you may believe (about yourself and your kids) and how to replace those lies with God's grace and truth.
You'll learn to process your difficult feelings and beliefs in a way that helps you to be a vessel of grace and truth for yourself–and for your kids.
Discover in today's podcast:
how extreme thinking, perfectionism, and catastrophizing can keep you stuck in a negative parenting cycle
practical ways to work through negative emotions and experience God's healing and peace
the importance of having support from other moms who can listen and encourage you
encouragement that can help you persevere in living out God's grace and truth for you and your kids
About Heather MacFadyen:
Married and a mom to four sons, Heather struggled with the challenges of raising four young boys. She isolated herself from community, fearing embarrassment, rejection, and failure. Slowly she began to reach out to friends again. Through prayer with friends, God healed wrong identities Heather held onto. She started a podcast called "God-Centered Mom" (now Don't Mom Alone), a show that has been downloaded over 7 million times.
Bible verses mentioned in this podcast:
Resources from this podcast to encourage you:
---
Do you feel stuck in negative patterns? Are you isolated? Are you anxious about your kids' successes or failures? Our Grace and Truth for Moms online course will help you identify and hold on to God's truth about YOU, and equip you to stop believing toxic lies about yourself. This course is created for small groups, so grab a few other moms and be encouraged!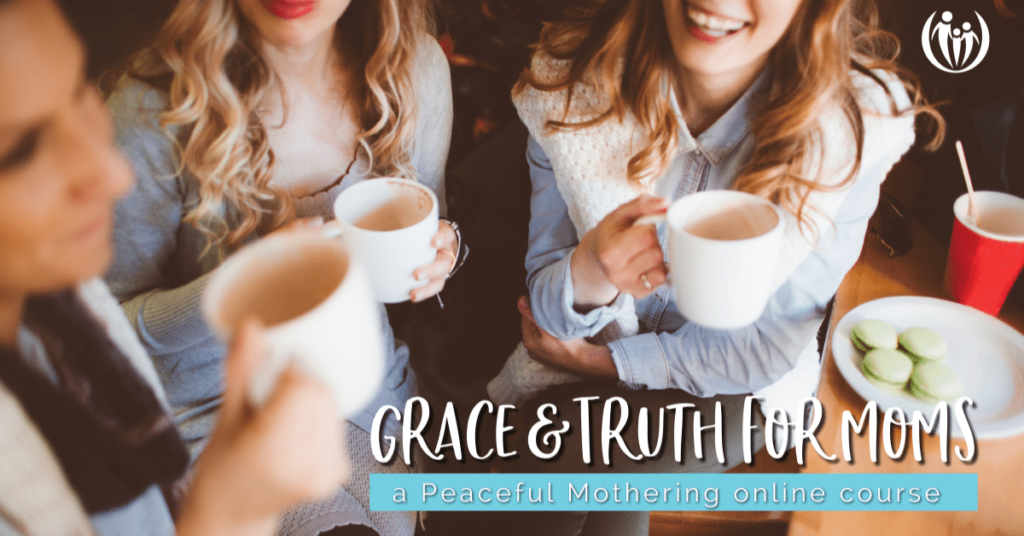 Podcast: Play in new window | Download | Embed