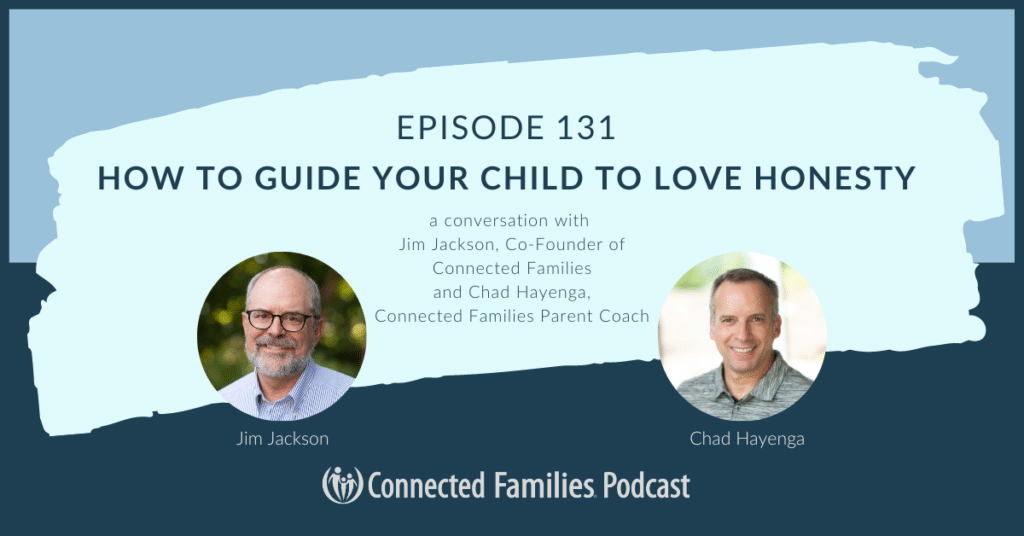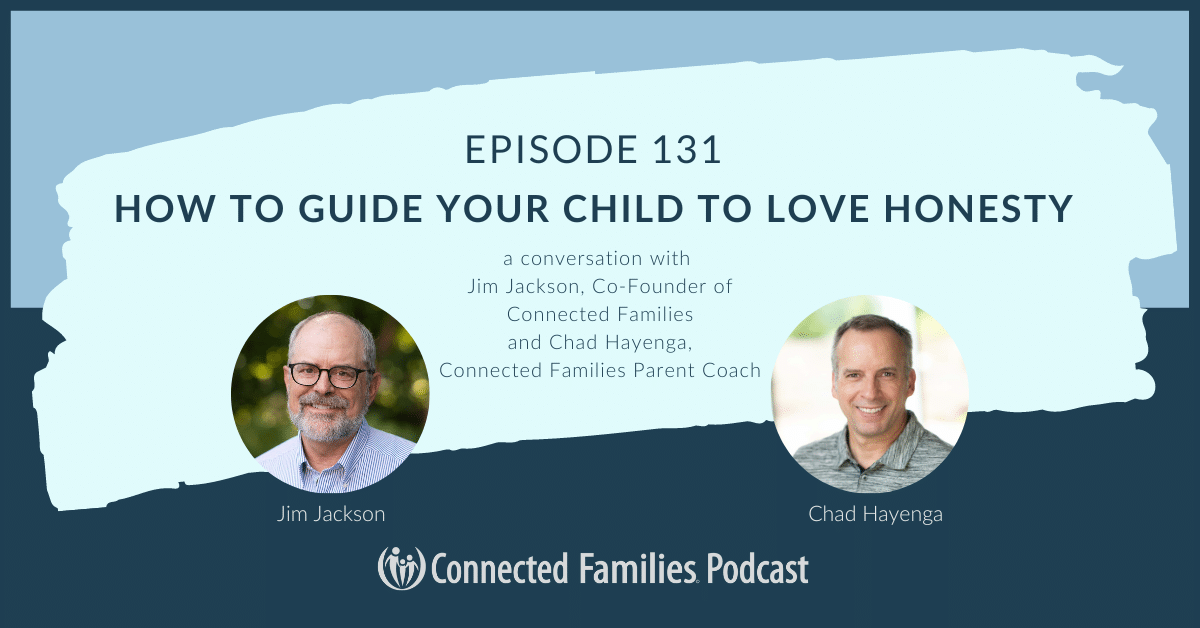 There's nothing like your child telling a blatant lie to trigger a strong reaction in you. You may want to focus your energy on shutting down the deception, but what if you responded with curiosity instead? Or maybe your child is more skilled with lying, and it's hard to discern whether they are telling the truth. Either way, you are probably wondering about how to guide your child to love honesty.
In today's podcast, Jim Jackson (Connected Families Co-Founder) and Chad Hayenga (Connected Families Director of Education & Equipping) join Stacy Bellward (podcast host) for a conversation about how to guide your child to love honesty. With candid stories, Jim and Chad share a fresh perspective and practical ideas to grow a culture of truth-telling in your home.
In this podcast you'll discover:
reasons kids lie (it's not always obvious)
ways to engage your child in a curious and compassionate way
how to shift your energy so truthfulness becomes the focus in your home
ideas to grow your child's identity as a truth-teller
ways to teach the skill of truth-telling in everyday moments
the importance of modeling honesty even when it's tough (including the story of a mom who killed the family cat!)
We hope you have been encouraged by today's podcast, and we look forward to getting to know you. Please check out our website, and don't forget to reach out if you need help. It is a joy to walk with you as you parent your kids in God's grace and truth!
Mentioned in this podcast:
Podcast: Play in new window | Download | Embed