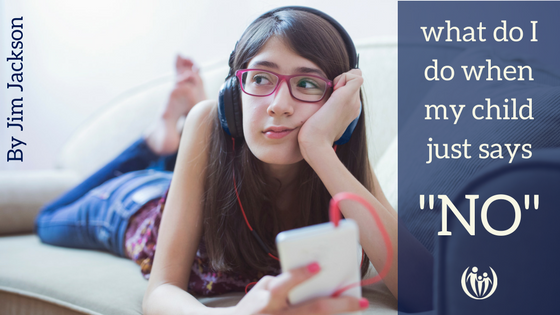 Recently we received this question from Michelle:
I am struggling with a tween who often says no to my requests. She is a good girl most of the time, but she will be disrespectful to me, and I have no idea what appropriate/related consequences to give her when she tells me "no," and then in essence dismisses me by looking back down at her book, ipod, etc.
I try to remain calm, but when I tell her this is a warning, and that she will have a consequence for not obeying, she will look at me and ask what it is. And normally say, "Oh well, no big deal," and still not obey me. I also realize that hormones are playing a part in her behavior, but she cannot say no to me when I ask her to do something. HELP!!! Normally she will apologize later that night when we are praying together, but she still didn't do whatever I asked.
Jim's response:
It's so great that after an encounter like that your daughter will apologize and pray with you. It shows that she respects you and feels remorse for what she's done. This is actually rather uncommon, and you can feel grateful for this – even affirm it in your daughter.