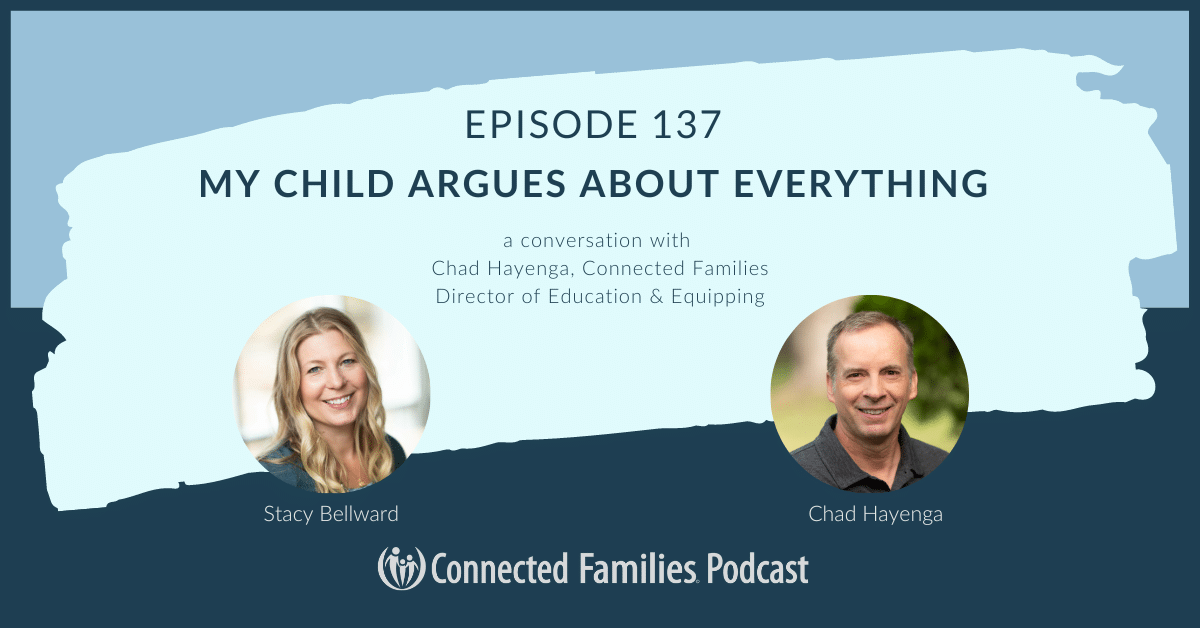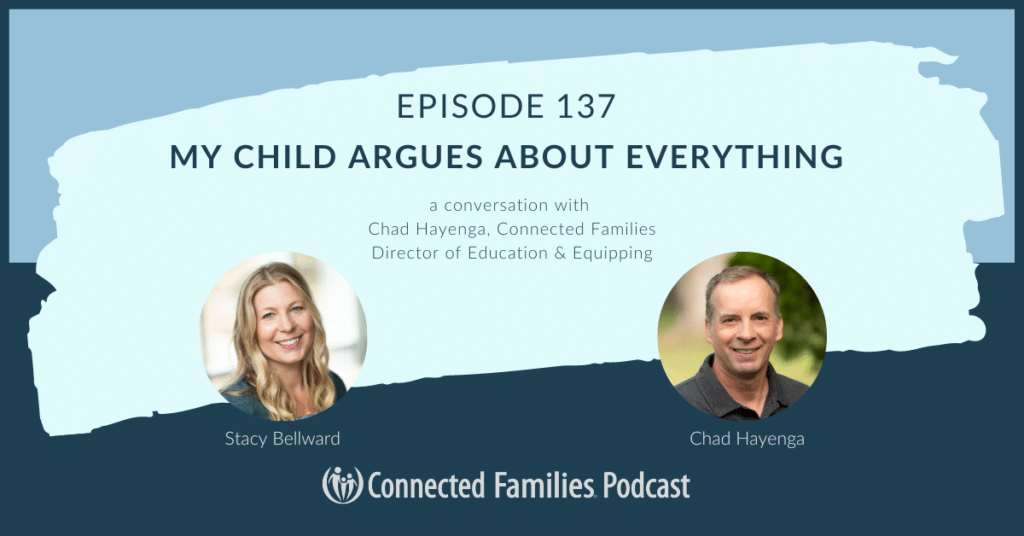 "My child argues with everything I say!" Has that thought ever crossed your mind? Whether your child is 5 or 15, you can find yourself wrapped up in the dynamics of arguing, defensiveness, and power struggles. Thankfully, there is hope to break out of this pattern with some curiosity, questions, and a light-hearted attitude.
In today's episode, Chad Hayenga (Connected Families Director of Education & Equipping) joins Stacy Bellward (podcast host) for a conversation about kids who love to argue and what parents can do about it. Chad and Stacy co-authored an online course called "The Power of Questions". They share more about the course and offer practical ideas to change the dynamics of arguing in your home.
In this podcast you'll discover:
why some kids are prone to argue and where the pattern of defensiveness may begin
that Jesus sets an example for asking questions (over 300 recorded in the Bible!)
the importance of your curiosity and light-hearted attitude
ways you can activate your child's mind and build wisdom when you switch from "telling" to "asking"
how asking questions can help you let go of managing your child's behavior and owning their problems
that building wisdom is a journey with your child
Thanks for listening to today's podcast. Check out our website for more resources to support your parenting, and don't forget to reach out if you have questions. We are a listener-supported podcast, so your donation fuels our work! It is our joy to walk the parenting journey with you as you parent your kids in God's grace and truth.
Mentioned in this podcast:
---
Related Posts
Podcast: Play in new window | Download | Embed