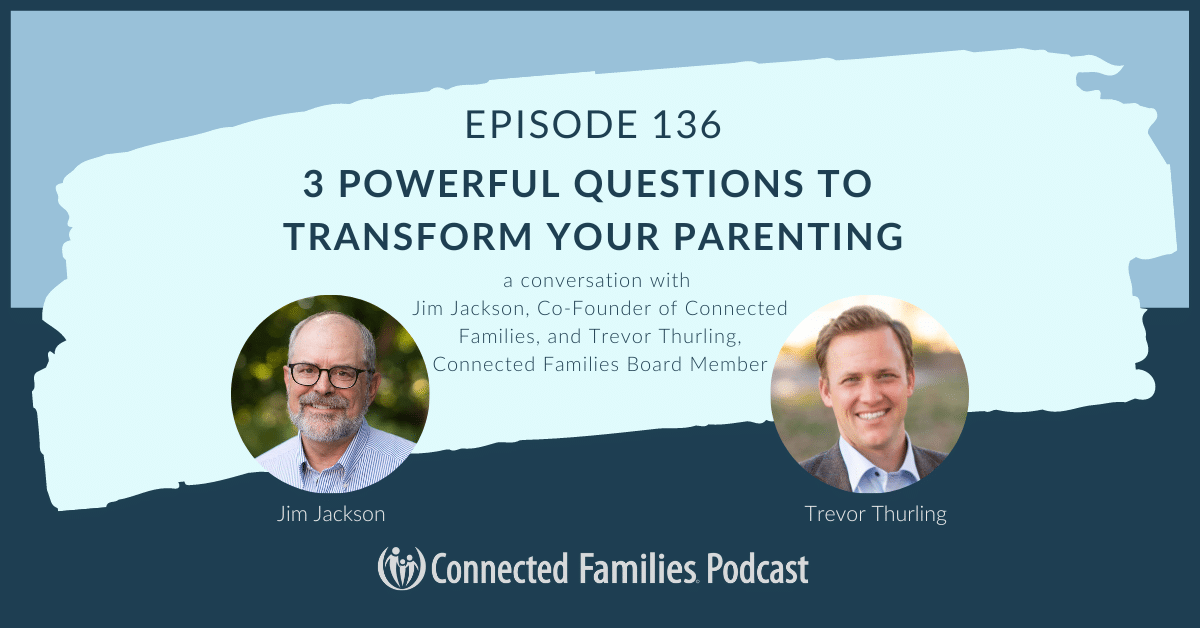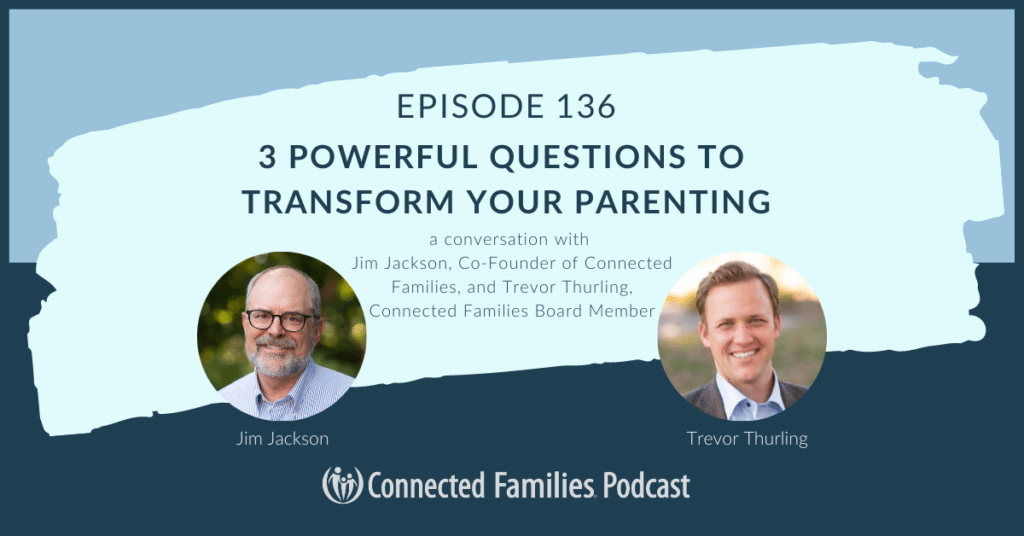 Dads…today's episode is especially for you. As a father, you probably have a lot of good intentions for your children. Do you ever wonder, though, if your parenting style gets in the way of your good intentions? If your answer is yes, you're not alone. If you find your parenting goals and actions are sometimes out of alignment, there are some practical ideas to help you get back on track.
In today's podcast, Jim Jackson (Connected Families Co-Founder) and Trevor Thurling (Connected Families Board Member) join Stacy Bellward (podcast host) for a conversation just for dads around some transformational questions for parenting. Trevor shares his journey that changed his parenting, and Jim equips you to bring your good intentions to your child's heart.
In this podcast you'll discover:
how to show love instead of getting caught up in compliance
three key questions to begin to transform your parenting
the biblical basis for embracing humility and mutual submission
that Jesus models how to create an atmosphere of safety through love
how you can open up conversations with your kids by sharing about your own growth as a parent
Thanks for listening to today's podcast. Check out our website for more resources to support your parenting, and don't forget to reach out if you have questions. We are a listener-supported podcast, so your donation fuels our work! It is our joy to walk the parenting journey with you as you parent your kids in God's grace and truth.
Mentioned in this podcast:
Guest Bio:
Trevor Thurling is a member of the Connected Families' Board of Directors. With over 15 years of helping multinational companies, Trevor is a strategic thinker who leverages the power of human connections to build deeper relationships. He is a vocal proponent of the Connected Families Framework, having experienced the impact on his own family firsthand. Trevor and his wife, Stephanie, have three elementary-aged children, and he enjoys attending his kids' activities and traveling.
---
Podcast: Play in new window | Download | Embed